VKF Pro-Wrestling "Halloween Havoc 2017", 10/31/2017 [Tue] 19:00 @ Namba Minatomachi River Place in Osaka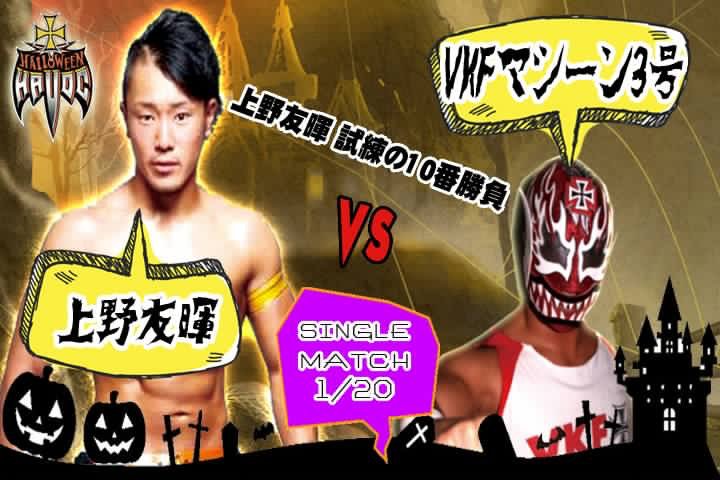 (1) Tomoki Ueno (J-2000) vs. VKF Machine #3
◆Winner: Ueno (8:37) with a Backslide.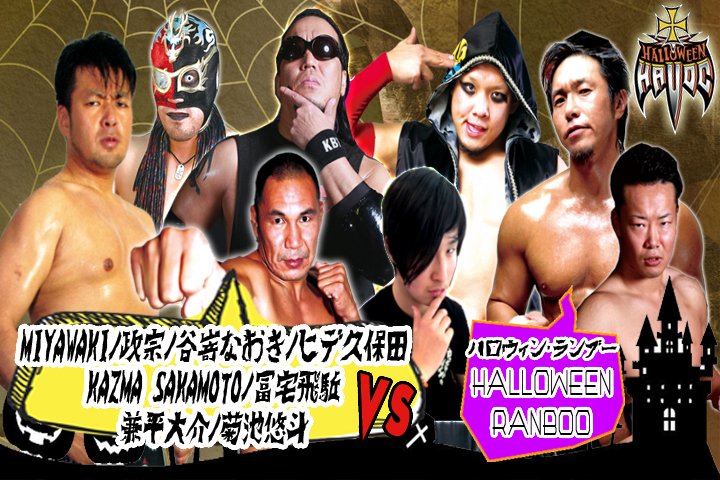 (2) Halloween Rumble ~ Virtual Battle: Takaku Fuke, Hide Kubota, Daisuke Kanehira, Naoki Tanizaki, KAZMA SAKAMOTO, Masamune, MIYWAKI & Yuto Kikuchi
◆Winner: Hide Kubota ()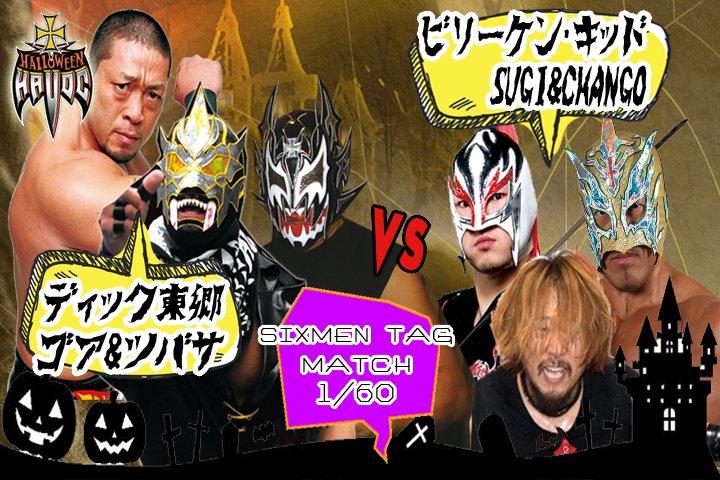 (3) Billyken Kid, CHANGO & SUGI vs. Dick Togo, Goa & Tsubasa
◆Winner: Goa (14:45) with a Diving Body Press on CHANGO.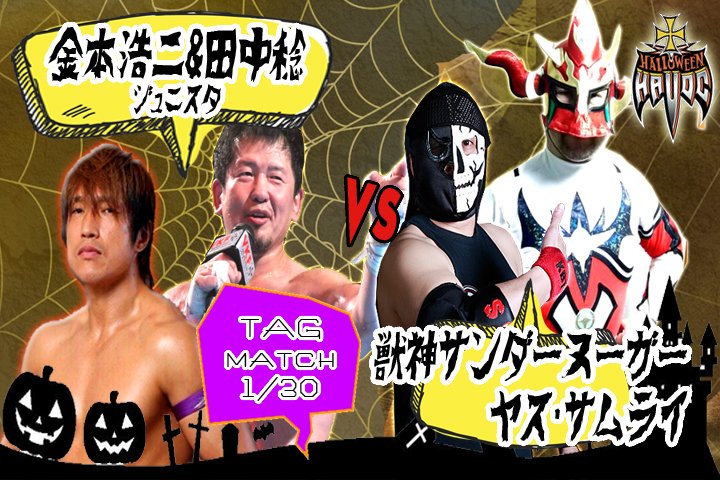 (4) Halloween Costume Special Tag Match: Koji Kanemoto & Minoru Tanaka vs. Yasu Samurai & Jushin Thunder Nuga
◆Winner: Koji & Minoru (15:45) with an Ankle Hold and Cross Knee Bar on Yasu & Nuga.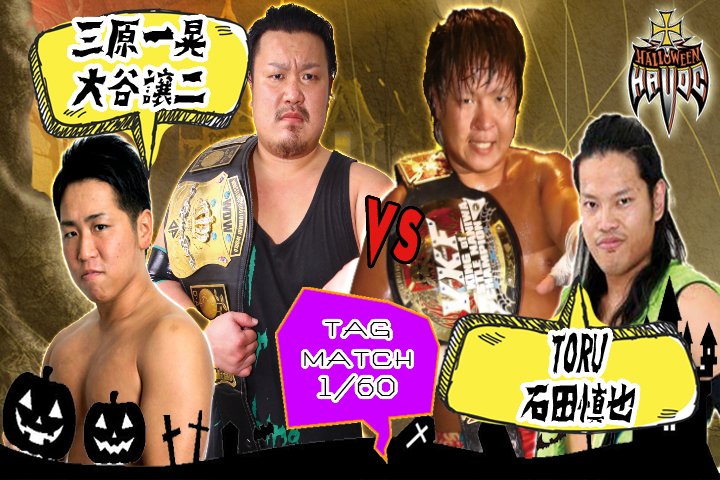 (5) VKF & WDW Double Title Prelude Match: Kazuaki Mihara (Doutonbori) & Joji Otani (GUTS) vs. TORU (Doutonbori) & Shinya Ishida (Sportiva)
◆Winner: TORU (22:26) following a Vertical Drop style Brainbuster on Joji.
http://puroresuspirit.net/tag/vkf/
Doutonbori Pro-Wrestling, 12/22/2017 [Fri] 19:00 @ EDION Arena Osaka, 2nd Stadium
(-) WDW & VKF Double Championship Match: [WDW Champion] Kazuaki Mihara vs. [VKF Champion] TORU