BASARA, 7/22/2018 [Sun] 18:00 @ Osaka Okinawa Hall
(1) SAGAT, Goma Ryu & Jun Masaoka (Shi-en) vs. Daichi Kazato, Akiyori Takizawa (ASUKA PRO) & Daiki Shimomura (DNA)
◆Winner: Shimomura (11:22) following a Swanton Bomb on Ryu.
(2) Takumi Tsukamoto & Fuminori Abe vs. Yuki Aoki & Kohei Kinoshita (both DOVE)
◆Winner: Abe (9:43) with the O'Manjigatame on Kinoshita.
(3) Itadaki 2018 Tournament 3rd Place Final: Trans Am ★ Hiroshi vs. Yasu Urano (FREE)
◆Winner: Urano (14:49) following a Tombstone Piledriver.
(4) Naoki Tanizaki (DOVE) vs. Takato Nakano
◆Winner: Tanizaki (12:39) with the Implant.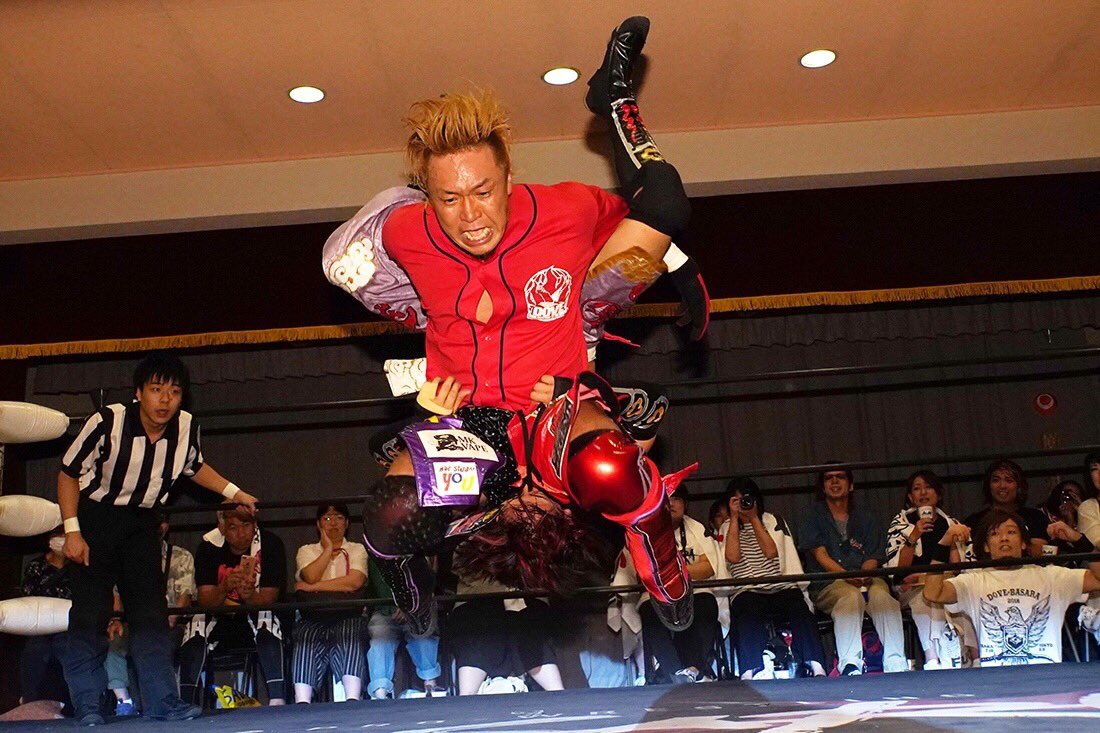 (5) Isami Kodaka, Ryuichi Sekine & Ryota Nakatsu vs. FUMA, Yusuke Kubo & HUB (FREE)
◆Winner: Nakatsu (18:02) following the V Slider on Kubo.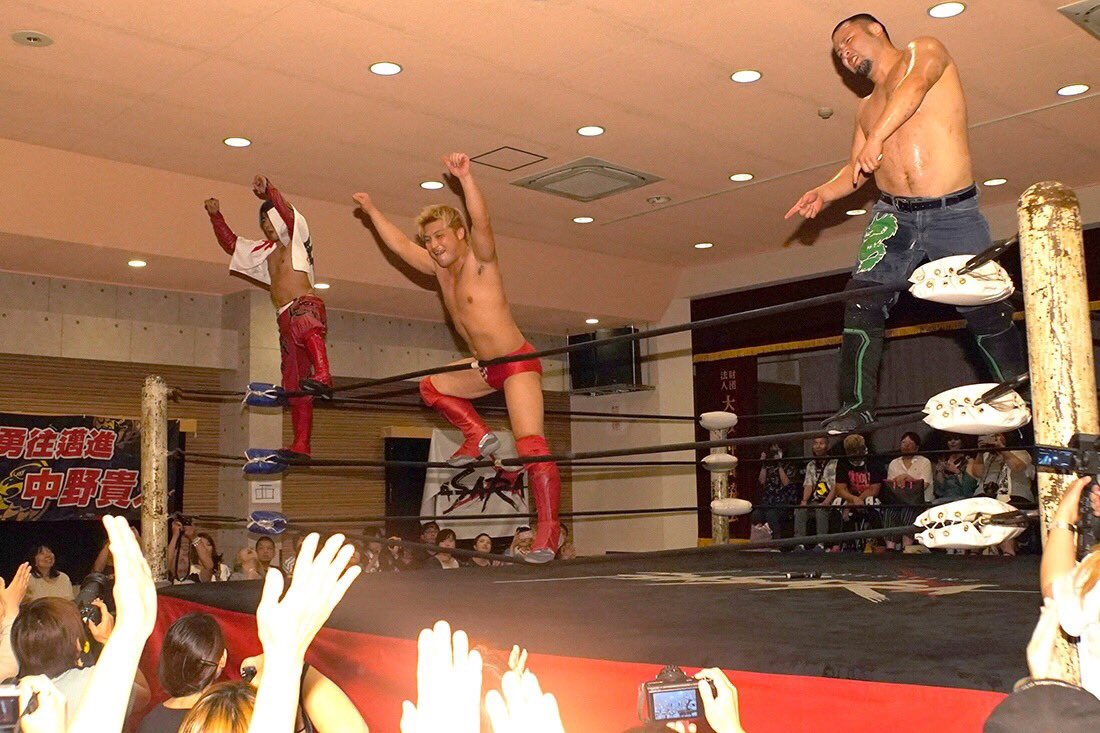 http://puroresuspirit.net/tag/basara/
Upcoming…
BASARA "Fighting Beer Garden 2018 ~ BASARA DAY", 8/5/2018 [Sun] 12:00 @ Shinjuku FACE in Tokyo
() Clash! BASARA x DOVE: FUMA, Takumi Tsukamoto, Yusuke Kubo & Takato Nakano vs. 'brother' YASSHI, Kenshin Chikano, Yuki Aoki & Kohei Kinoshita
() Rey Paloma Produce Battle Royal: Rey Paloma, Trans Am ★ Hiroshi, SAGAT, Goma Ryu, Best Stretch Man V3
() Clash! BASARA x DOVE ~ Drunkers Match: Isami Kodaka vs. Shoichi Uchida
() Clash! BASARA x DOVE ~ Hardcore Tag Match: Ryota Nakatsu & Ryuichi Sekine vs. Gunso & Kabuki Kid
() Clash! BASARA x DOVE ~ DOVE World Heavyweight Championship Match: [Champion] Naoki Tanizaki vs. [Challenger] Fuminori Abe
BASARA, 9/21/2018 [Fri] 19:00 @ Korakuen Hall in Tokyo
() Union MAX Championship Match: [Champion] Naoki Tanizaki vs. [Challenger] Ryota Nakatsu