VKF Pro-Wrestling "SLAMBOREE", 5/31/2016 [Tue] 19:00 @ Shinkiba 1stRING in Tokyo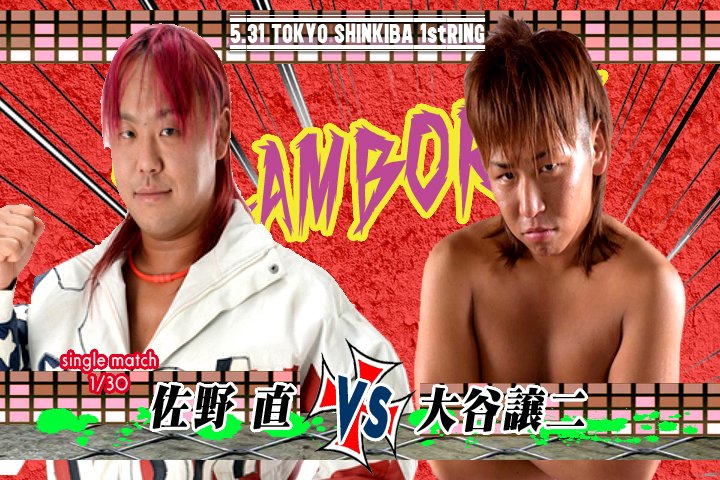 (1) Naoshi Sano [Sano-Damashii] vs. Joji Otani [GUTS]
◆Winner: Joji (9:00) via ring out.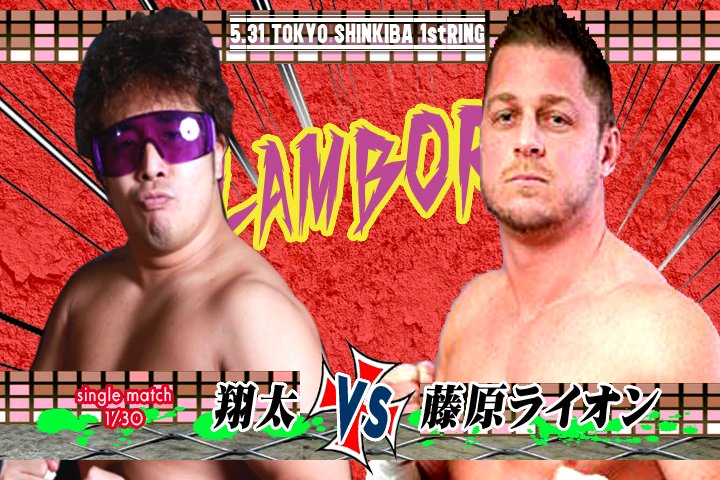 (2) Shota [GUTS] vs. Rionne Fujiwara
◆Winner: Rionne (10:20) following a Rolling Cutter.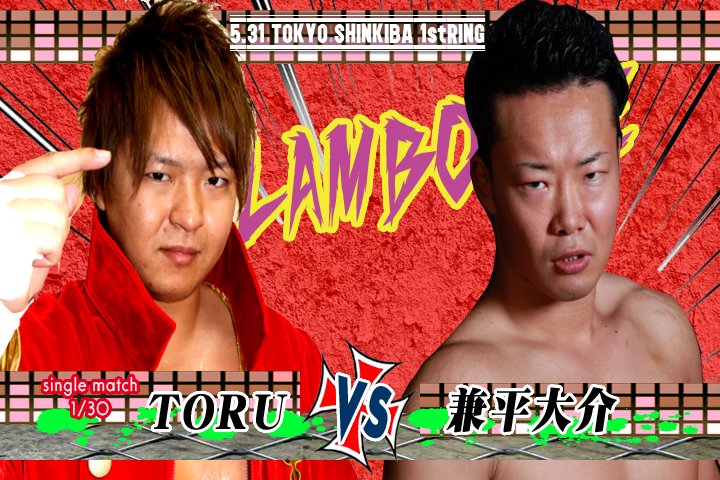 (3) TORU [Doutonbori] vs. Daisuke Kanehira [HEAT-UP]
◆Winner: TORU (9:40) with a Dragon Suplex Hold.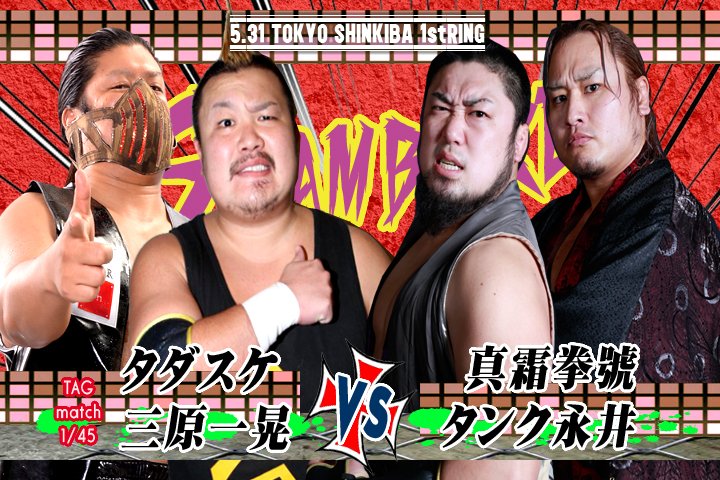 (4) Tadasuke & Kazuaki Mihara [both Doutonbori] vs. Tank Nagai & Kengo Mashimo [both K-DOJO]
◆Winner: Tank (14:16) following a Diving Senton on Mihara.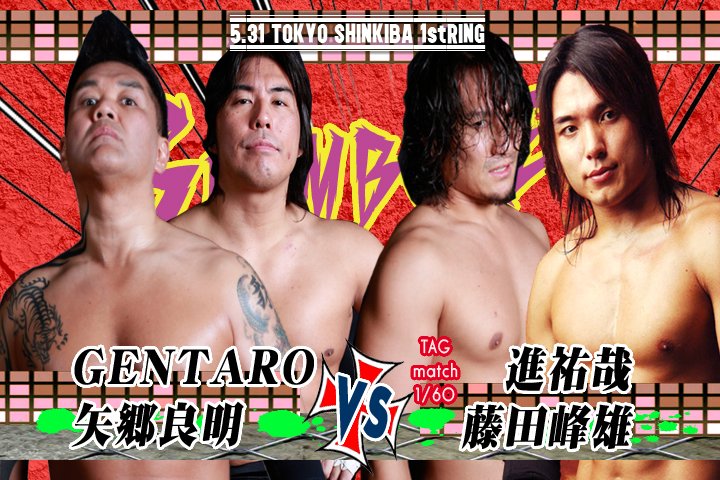 (5) Yoshiaki Yago & GENTARO [FREEDOMS] vs. Mineo Fujita [FREE] & Yuya Susumu [FREEDOMS]
◆Winner: Mineo (14:45) with the Gankura on GENTARO.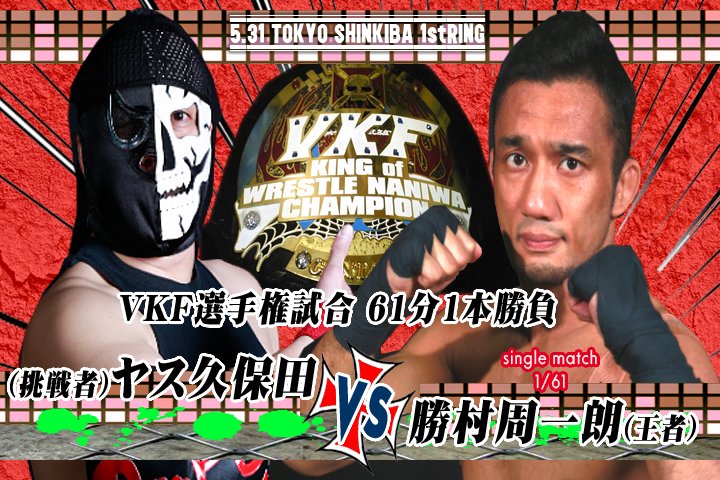 (6) VKF Championship Match: [Champion] Shuichiro Katsumura (K'z FACTORY) vs. [Challenger] Yasu Kubota (Sportiva)
◆Winner: Katsumura (16:11) with the Ninja Choke.
~ 2nd successful title defense.
Upcoming…

VKF Pro-Wrestling "SUPER BRAWL", 6/19/2016 [Sun] 17:30 @ Azalea Taisho in Osaka
() Drake Morimatsu & Chinsuke Nakamura vs. Kernel Anderson & Kona Tonga
() Takaku Fuke vs. GENTARO
() Koji Kanemoto vs. TORU
() 4WAY Match: Jun Kasai vs. Naoki Tanizaki vs. Gao vs. Masamune