HEAT-UP, 7/28/2018 [Sat] @ Itabashi Green Hall in Tokyo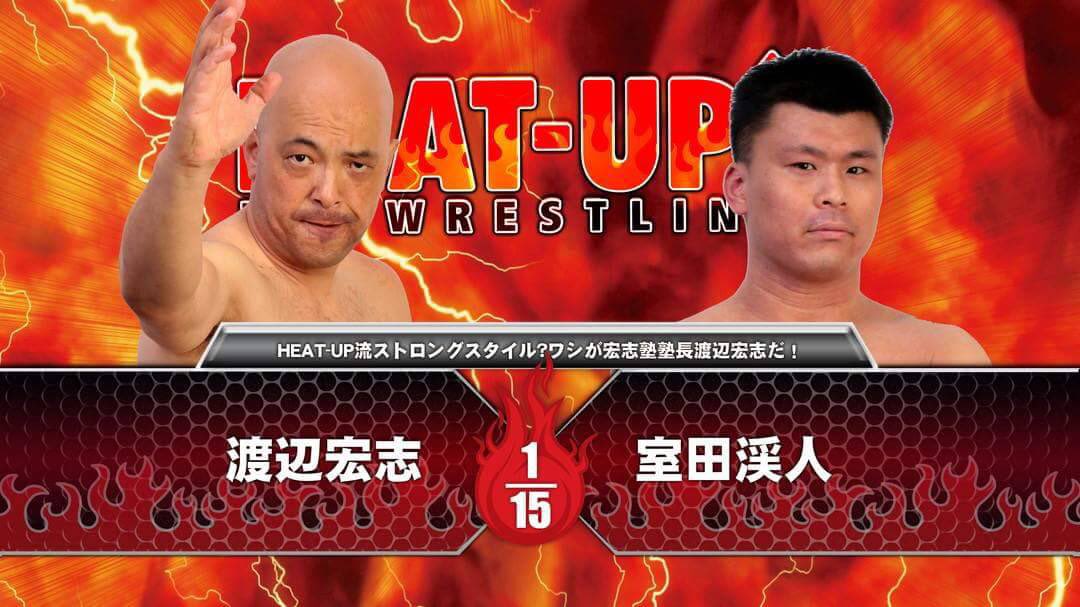 (1) HEAT-UP Strong Style: Hiroshi Watanabe vs. Keito Murota
◆Winner: Watanabe (6:30) with a Boston Crab.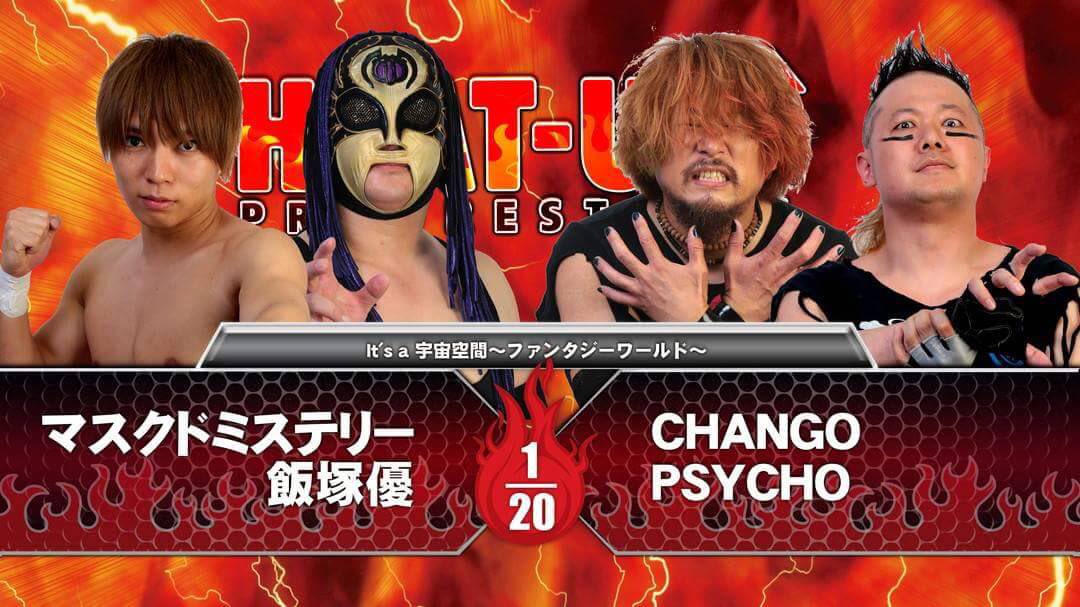 (2) It's an Outer Space ~Fantasy World~: Masked Mystery & Yuu Izuka vs. CHANGO & PSYCHO (both FREE)
◆Winner: CHANGO (11:48) following the Garyotensei on Izuka.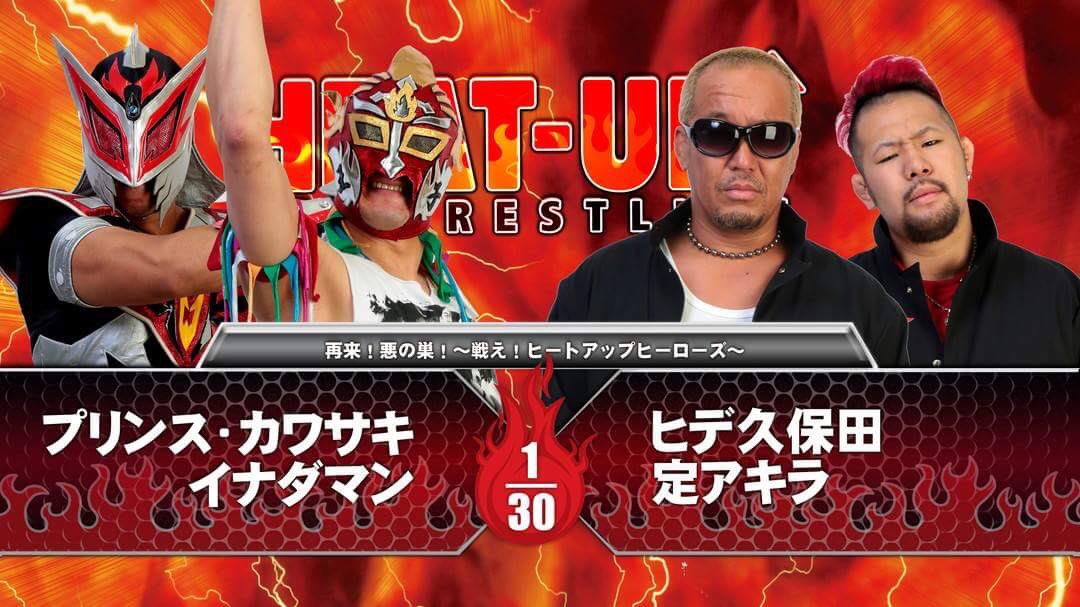 (3) HEAT-UP Heroes Tag Match: Prince Kawasaki & Inadaman vs. Hide Kubota & Akira Joe (both FREE)
◆Winner: Akira (11:24) following the Cross Rhodes on Inadaman.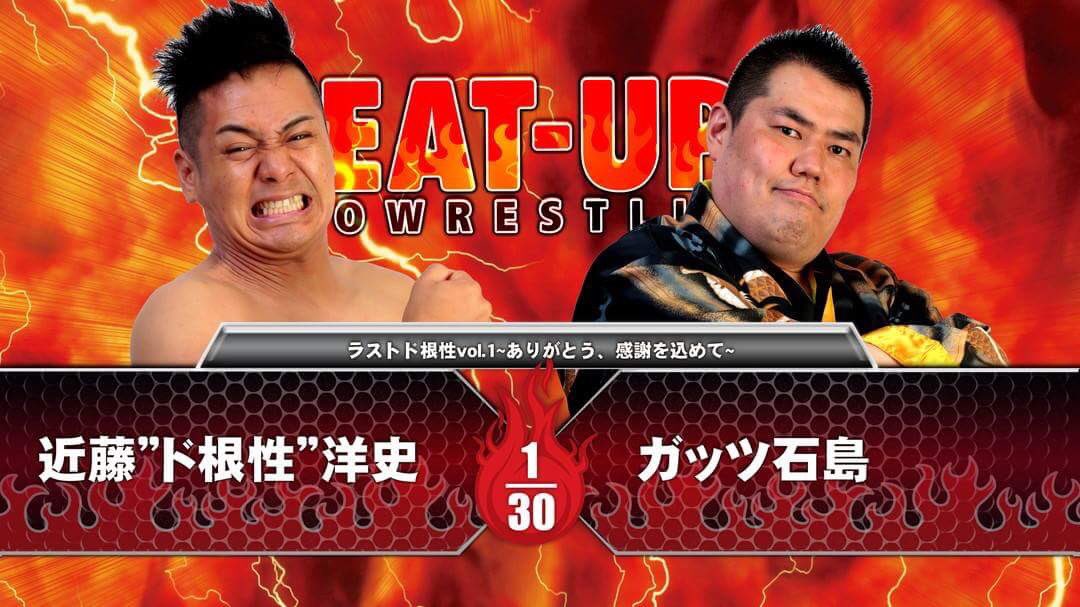 (4) Last Dokonjo vol. 1 ~ Thank You: Yoji "Dokonjo" Kondo vs. Guts Ishijima
◆Winner: Ishijima (11:46) following a Facebuster.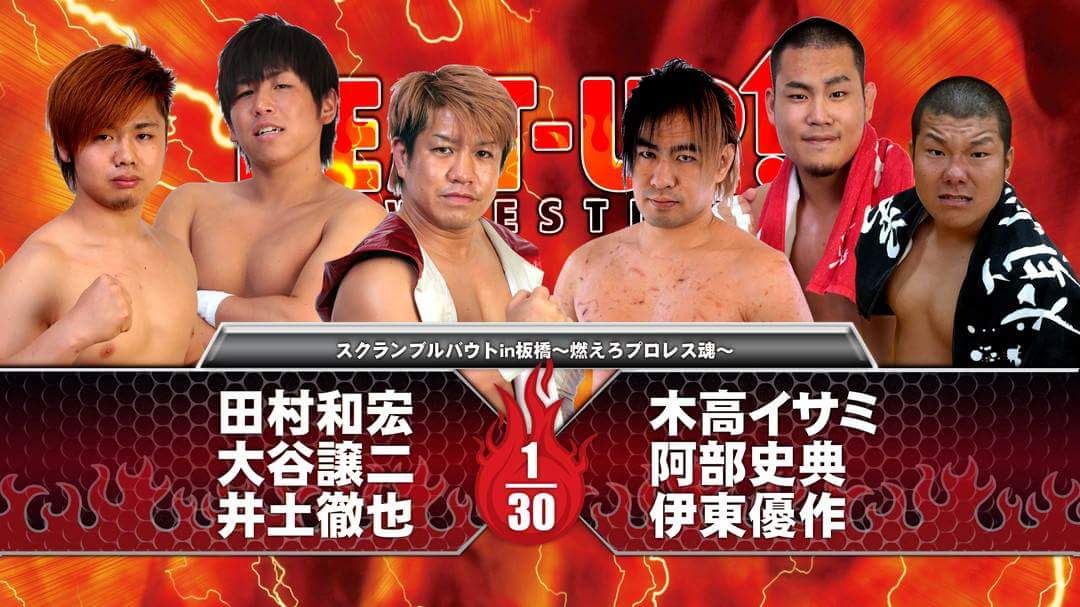 (5) Scramble Bout in Itabashi ~ Burning Pro-Wrestling Spirit ~ 6 Man Tag Match: Kazuhiro Tamura, Joji Otani & Tetsuya Izuchi vs. Isami Kodaka (BASARA), Fuminori Abe (BASARA) & Yusaku Ito (DEP)
◆Winner: Izuchi (16:02) via counter pin-fall on Ito.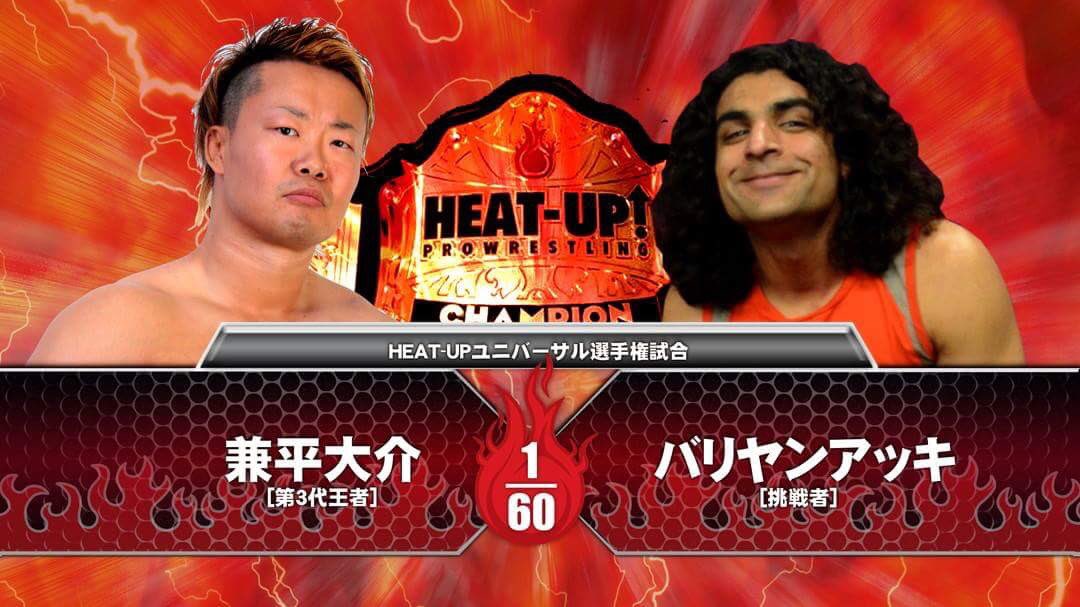 (6) HEAT-UP Universal Championship Match: [3rd Champion] Daisuke Kanehira vs. [Challenger] Baliyan Akki
◆Winner: Kanehira (16:53) following the strike of the knee.
~ 2nd successful title defense.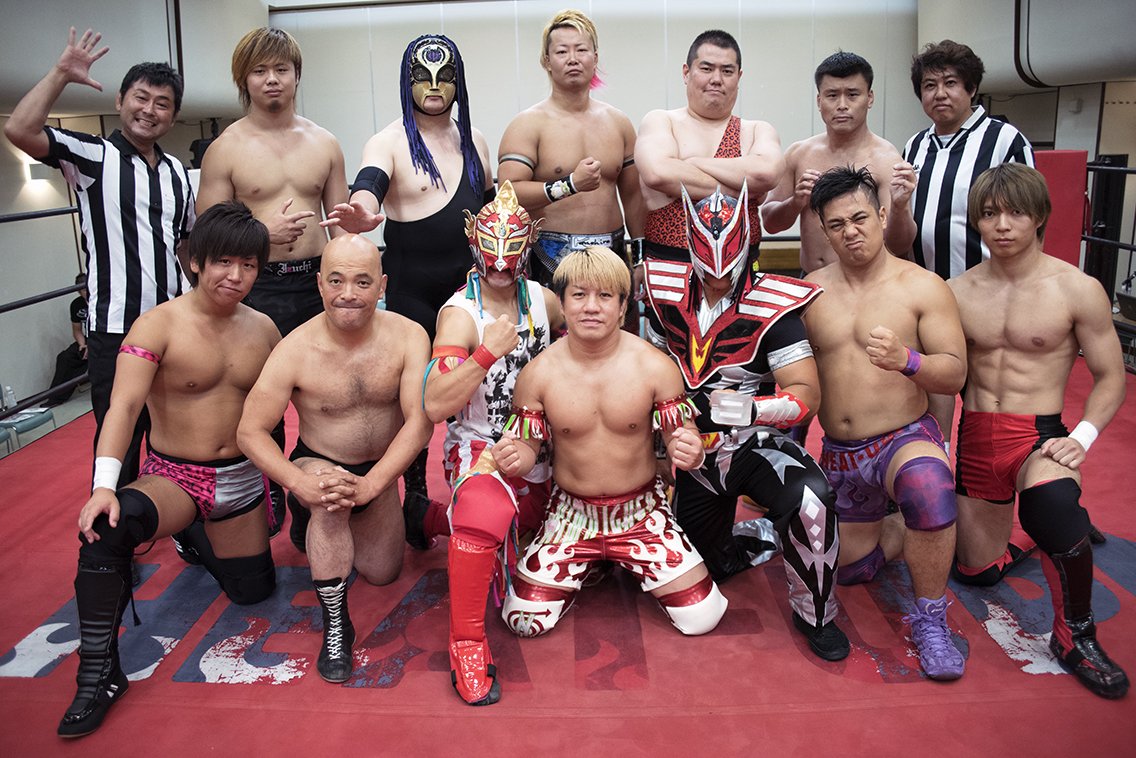 http://puroresuspirit.net/tag/heat-up 
Upcoming…
GOING UP "middle edge series vol. 2", 7/29/2018 [Sun] 19:00 @ Oji BASEMENT MONSTAR in Tokyo
(1) Masked Mystery & Keito Murota vs. Tetsuhiro Kuroda & Amigo Suzuki
(2) Yuu Izuka vs. Hagane Shinno
(3) Buffalo & Hiroshi Watanabe vs. Daisuke Kanehira & Joji Otani
(4) Keizo Matsuda vs. Yoji "Dokonjo" Kondo
(5) 2 vs 3 Handicap Match: Guts Ishijima & Tetsuya Izuchi vs. Kazuhiko Matsuzaki, Shu of the Iluminati & Super Doctor Shuo