BASARA, 5/20/2018 [Sun] 13:00 @ Osaka City Oyodo Community Center
221 Spectators
(1) Billyken Kid (FREE) vs. Takato Nakano
◆Winner: Billyken (8:28) following the Komoritsuri-otoshi.
(2) Pro-Wrestling Trial: Goma Ryu vs. Hercules Senga vs. X = Fuminori Abe
◆Winner: Abe (8:26) with the Jobutsu on Goma.
(3) Trans Am ★ Hiroshi & Yusuke Kubo vs. Manabu Hara (FREE) & Akiyori Takizawa (ASUKA PRO)
◆Winner: Hara (10:49) with a Chicken Wing Arm Lock on Kubo.
(4) Best Stretch Man V3 & Best Stretchman Amazon vs. Yasu Urano (FREE) & Fuminori Abe
◆Winner: V3 & Amazon (9:52) following the Double Stretch Kick on Abe.
(5) Isami Kodaka, Ryuichi Sekine & Ryota Nakatsu vs. FUMA, SAGAT & HUB (FREE)
◆Winner: Kodaka (15:48) following a Diving Double Knee Drop on SAGAT.
(6) Union MAX Championship Match: [10th Champion] Naoki Tanizaki (DOVE) vs. [Challenger] Takumi Tsukamoto
◆Winner: Tanizaki (17:27) with the Implant.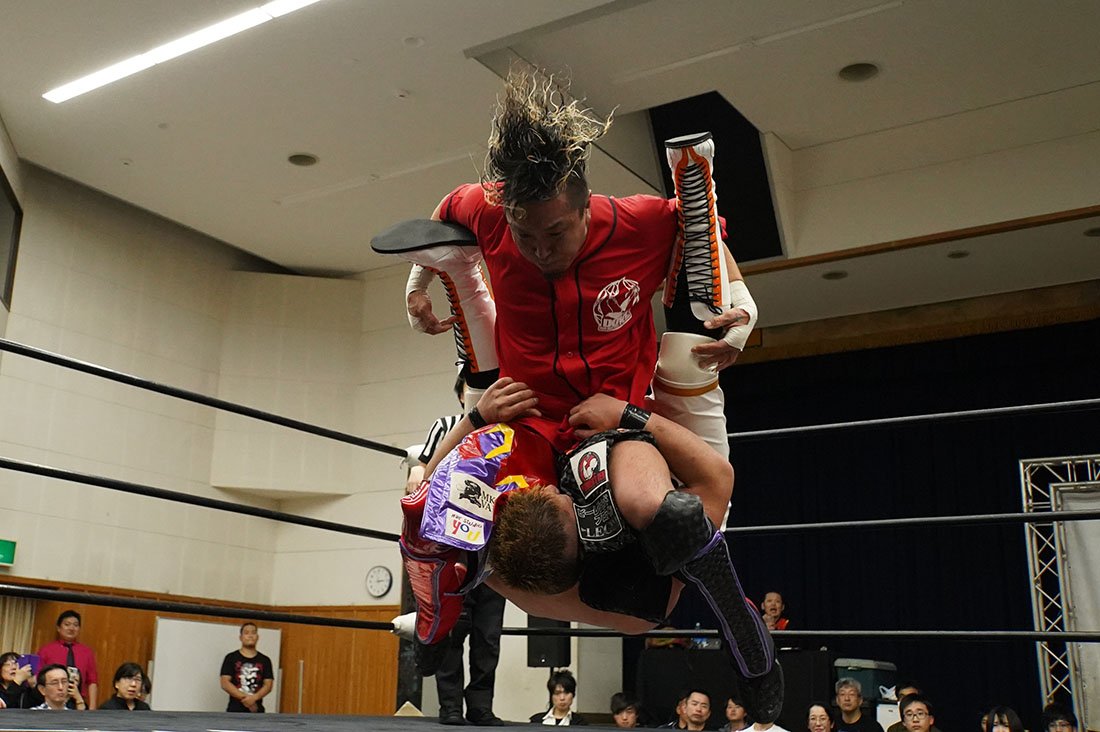 ~ 1st successful title defense.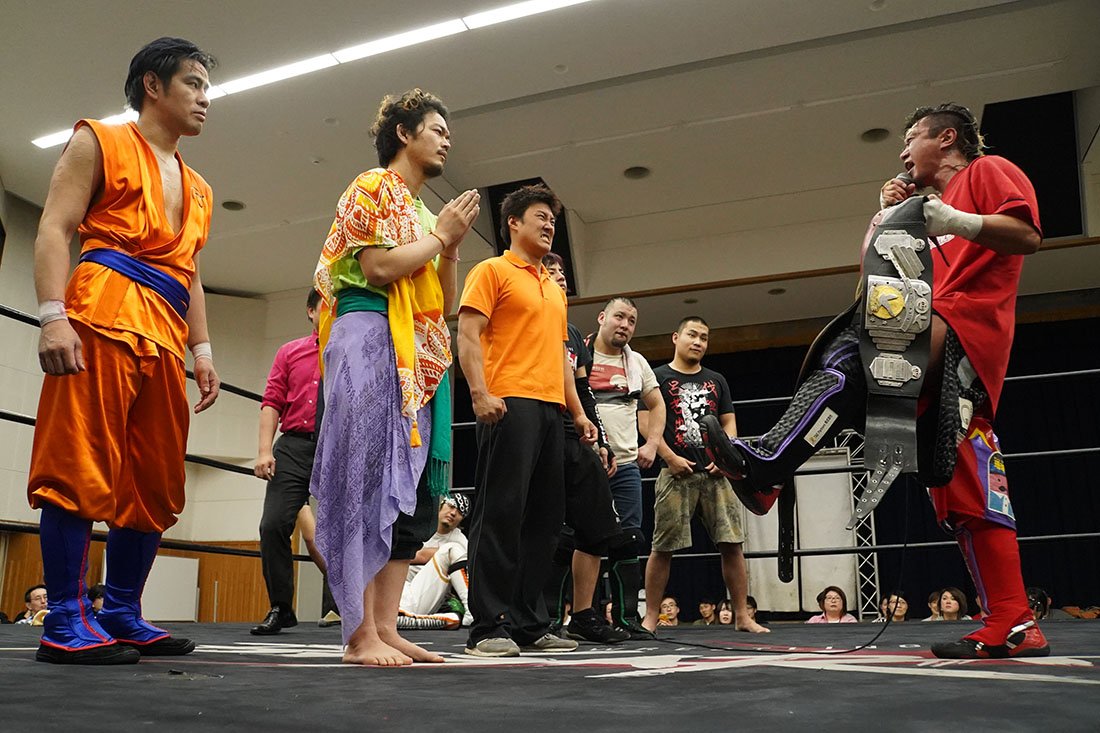 ~ The reigning DOVE & BASARA Champion Tanizaki hyped up the DOVE x BASARA will be held on July 15 at the Azalea Taisho in Osaka.
~ The entire BASARA roster came forward to confront the champion, but no one decided as the Itadaki league is only a few days away.
http://puroresuspirit.net/tag/basara/
Upcoming…
BASARA, 5/23/2018 [Wed] 19:30 @ Shinkiba 1stRING in Tokyo
(-) Itadaki 1st Round Match (A): FUMA vs. Daichi Kazato
(-) Itadaki 1st Round Match (B): Yusuke Kubo vs. Takumi Tsukamoto
(-) Itadaki 1st Round Match (C): Manabu Hara vs. Takato Nakano
(-) Itadaki 1st Round Match (D): Trans Am ★ Hiroshi vs. Akiyori Takizawa
(-) Itadaki 1st Round Match (E): Isami Kodaka vs. Ryuichi Sekine
(-) Itadaki 1st Round Match (F): Ryota Nakatsu vs. Minoru Fujita
(-) Itadaki 1st Round Match (G): Goma Ryu vs. Fuminori Abe
(-) Itadaki 1st Round Match (H): Yasu Urano vs. SAGAT