Toshiaki Kawada Produce Show "HOLY WAR ~ prologue ~", 4/26/2018 [Thu] 19:00 @ Shinkiba 1stRING in Tokyo
298 Spectators (crowded)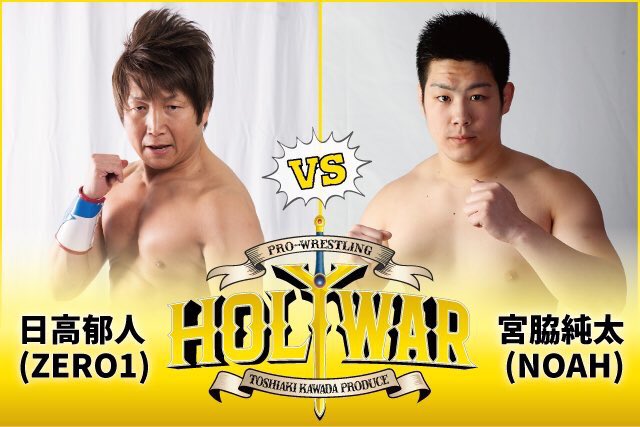 (1) Ikuto Hidaka (ZERO1) vs. Junta Miyawaki (NOAH)
◆Winner: Hidaka (8:13) with the Shawn Capture.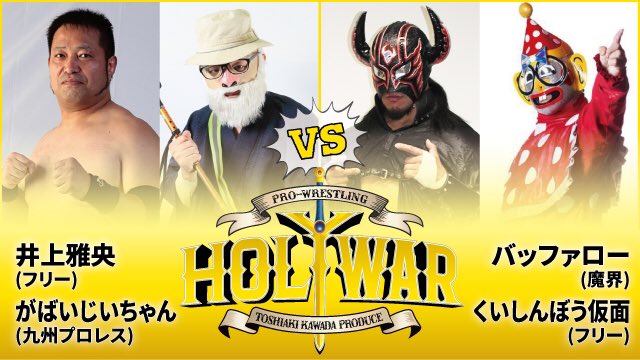 (2) Masao Inoue & Gabai Jichan (both FREE) vs. Buffalo (Makai) & Kuishinbo Kamen (Osaka)
◆Winner: Inoue (11:30) with a School Boy on Kuishinbo.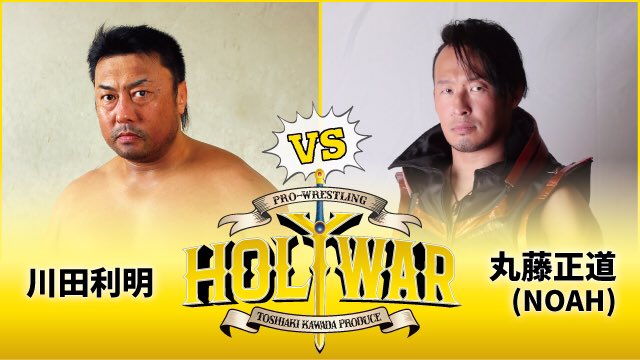 (3) Ore no Talk Show: Toshiaki Kawada & Naomichi Marufuji
~ Kawada and Marufuji discussed several things.
~ One with Kawada and his victory in the Champion Carnival, and Marufuji now heading to the finals of the very same tournament this year.
~ Then Marufuji's days in the dojo, as he celebrates his 20th anniversary as a pro-wrestler this year and his time in the All Japan dojo in the late 1990's.
~ Marufuji offered Kawada to compete at his 20th Anniversary show on September 1, as Kawada has not officially retired yet, but Kawada did not directly accept or deny the offer.
~ Kawada announced that the second show will be held on July 8 at the Shinkiba 1stRING.
~ Kawada, Marufuji, Tamon Honda, and Kyohei Wada (in the ring) took part in an honoring ceremony for Motoko Baba before the start of the show. While the rest of the wrestlers competing today stood around ringside.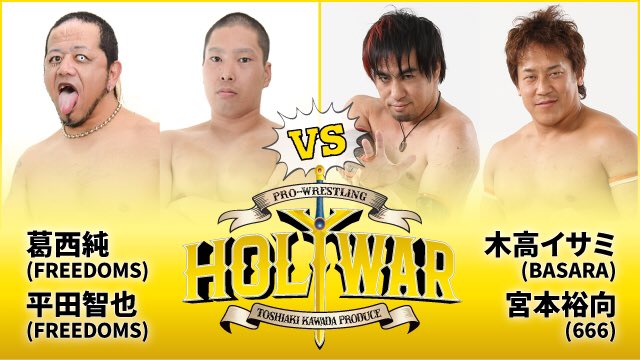 (4) Jun Kasai & Tomoya Hirata (both FREEDOMS) vs. Yuko Miyamoto (666) & Isami Kodaka (BASARA)
◆Winner: Miyamoto (10:48) following a Fire Thunder on Tomoya.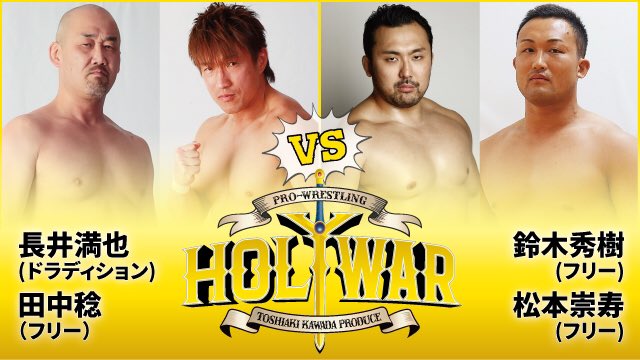 (5) Mitsuya Nagai (DRADITION) & Minoru Tanaka (FREE) vs. Hideki Suzuki (FREE) & Takatoshi Matsumoto (ALPHA)
◆Winner: Nagai (13:17) with a Stretch Plum on Matsumoto.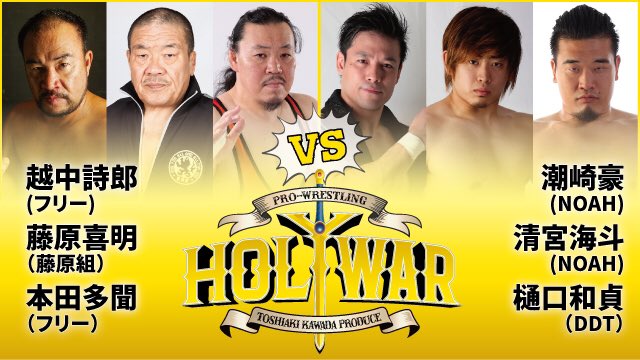 (6) Shiro Koshinaka (FREE), Yoshiaki Fujiwara (Fujiwara-gumi) & Tamon Honda (FREE) vs. Go Shiozaki (NOAH), Kaito Kiyomiya (NOAH) & Kazusada Higuchi (DDT)
◆Winner: Shiozaki (16:14) following a Gowan Lariat on Honda.
~ After the match, respect was shown between Shiozaki and his former teacher Honda.