It was reported yesterday that Jun Izumida passed away. He was 51 years old. A statement from his family was that he has been sick for sometime now and plans for his funeral was already being planned.
Izumida joined All Japan in 1991 in a long line of former sumo wrestlers to become pro-wrestlers. He was known for his use of headbutt's throughout his career. The main title win of his career was the Asia Tag belts along with Tamon Honda back in late 1998 and early 1999. In 2000 he joined NOAH where competed until 2009. Wherein he would become a freelance wrestler with some of his last reported matches happening in 2012.
May his soul find peace.
---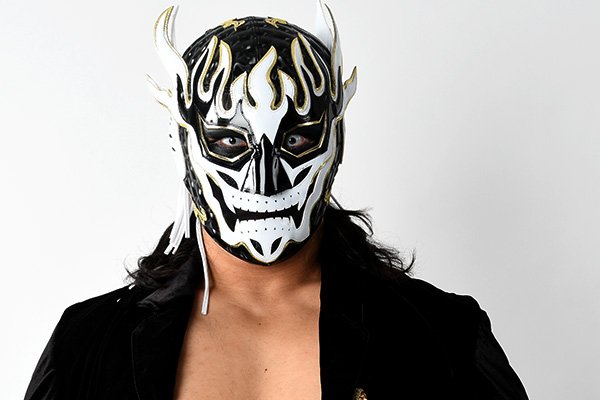 ~ Even though just recently changing their event cards to setup the potential of Yoshinobu Kanemaru and El Desperado eventually going for the IWGP Junior Tag belts. Desperado suffered a right knee injury at the 2/7 show at Korakuen and will miss the rest of the scheduled tour. No word on the seriousness of the knee injury, but it was enough to keep him from being able to compete at this time.
NJPW Event Cards for January & February 2017
http://puroresuspirit.net/2017/01/njpw-event-cards-for-january-february-2017/
---
NOAH NEWS
Masayuki Uchida, president of NOAH, announced yesterday that NOAH will be reforming their previous business alliance with TNA wrestling. (Originally posted yesterday on the Fb/blog)
The two promotions worked together namely back in 2012 with Samoa Joe and Magnus coming over during that time. Uchida stated that the alliance will officially begin at NOAH's Yokohama show on March 12 as several, currently unannounced wrestlers from TNA, will also be competing on the show. Uchida himself was responsible for TNA's involvement with WRESTLE-1 back with their formation, and hopes it can bring some new excitement to the promotion.
[As for who may be involved from TNA? Moose already mentioned something on twitter and Eddie Edwards for almost certain as he had a long standing relationship with NOAH for years. The rest is just a let's wait and see how things play out.]
Uchida also addressed the news of the former NOAH branch going bankrupt, but that does not mean anything as NOAH is now housed under a completely new entity all together. Hence the use of "new era" and "NOAH the REBORN" for the current product.
I summed it up in the puro discussion group yesterdat as something's I don't care to make too public at times. Though basically nothing changes, it already did.
https://www.facebook.com/groups/PuroresuSpirit/permalink/1322449964492523/
---
~ The first ever "PRO-WRESTLING MASTERS" show was held today at the Korakuen Hall in Tokyo. [2/8 RESULTS]
~ Due to the success of this show, Keiji Mutoh announced that the second MASTERS show will be held on July 26 at Korakuen.
~ During the backstage interview it should be noted that Mutoh stated that he seeks to form a Japanese version of a Pro-Wrestling Hall of Fame.
---
ZERO1 NEWS
~ A couple matches were announced for the February 25 show in Makinohara, Shizuoka.
ZERO1, 2/25/2017 [Sat] @ Makinohara City B&G Ocean Center in Shizuoka
() Kotaro Suzuki vs. Ikuto Hidaka vs. Takuya Sugawara
() Yoshikazu Yokoyama vs. Chris Orndorff
() Akebono & Shogun Okamoto vs. Kohei Sato & Shinjiro Otani
~ Then More matches were announced for the upcoming Korakuen show on March 2 as specifically Kohei Sato and Hideki Suzuki versus Yuji Okabayashi and James Raideen.
"Shinsei ZERO1 Dream Series ~ Raising an Army ~ 16th Anniversary Show", 3/2/2017 [Thu] 18:45 @ Korakuen Hall in Tokyo
~ Newly announced…
() Chris Orndorff vs. Takuya Nomura
() Shinjiro Otani & Tatsuhito Takaiwa vs. Kotaro Suzuki & Takuya Sugawara
() Kohei Sato & Hideki Suzuki vs. Yuji Okabayashi & James Raideen
~ Previously announced…
() NWA Intercontinental Tag Championship Match: [34th Champions] Akebono & Shogun Okamoto vs. [Challengers] Yusaku Obata & KAI
~ 1st title defense.
http://puroresuspirit.net/tag/zero1/
---
JOSHI NEWS
~ JWP Produce formally announced that they will be ending the current run of the promotion on April 2 at the Korakuen Hall. Though they will be returning on August 11 as a whole new independent entity with a show at Korakuen. Command Bolshoi stated that JWP name contract will be ending come the 25th anniversary show in April. Regretfully she stated that decision is beyond her control, but her aim is to carry forth the philosophy that was built under the promotion.