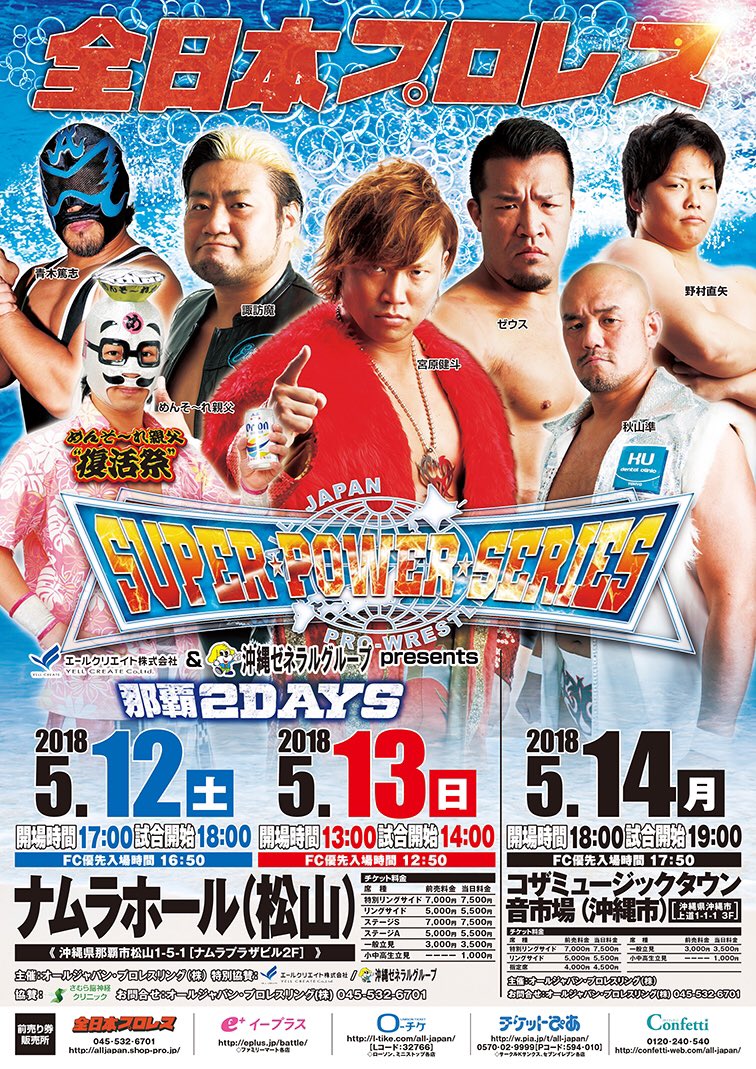 All Japan Pro-Wrestling "2018 SUPER POWER SERIES ~ AJPW Naha 2DAYS", 5/12/2018 [Sat] 18:00 @ Naha City Namura Hall in Okinawa
480 Spectators (crowded)
(1) Osamu Nishimura (FREE) vs. Keiichi Sato
♦Winner: Nishimura (8:14) with a Small Package Hold.
(2) Jun Akiyama & Touyu (New Taiwan/PUZZLE) vs. Takao Omori & Menso~re Oyaji
♦Winner: Oyaji (11:17) with the Oyaji-nui on Touyu.
~ Oyaji appeared after a four years absence and secured the win before tomorrow's GAORA TV title match against Akiyama.
(3) Suwama & Hikaru Sato vs. Koji Iwamoto & TAJIRI (FREE)
♦Winner: Suwama (10:46) with the Manriki Sleeper on Iwamoto.
~ Even though the loss, TAJIRI stated that he sees potential in Iwamoto and made the offer for them to team more in the future.
(4) Shikuwasa☆Z & Yohei Nakajima vs. Shuji Ishikawa (FREE) & Tearun Seaser (K-DOJO/Okinawa)
♦Winner: Ishikawa (9:29) following a Fire Thunder on Shikuwasa.
(5) World Junior Heavyweight Championship Match: [47th Champion] Atsushi Aoki vs. [Challenger] Atsushi Maruyama
♦Winner: Aoki (11:46) with the Object.
~ 2nd successful title defense.
(6) Kento Miyahara, Yoshitatsu, Naoya Nomura & Churaumi Saver (Ryukyu) vs. Zeus, The Bodyguard (FREE), Dylan James & Senshin (New Taiwan/PUZZLE)
♦Winner: Miyahara (23:23) with a German Suplex Hold on Senshin.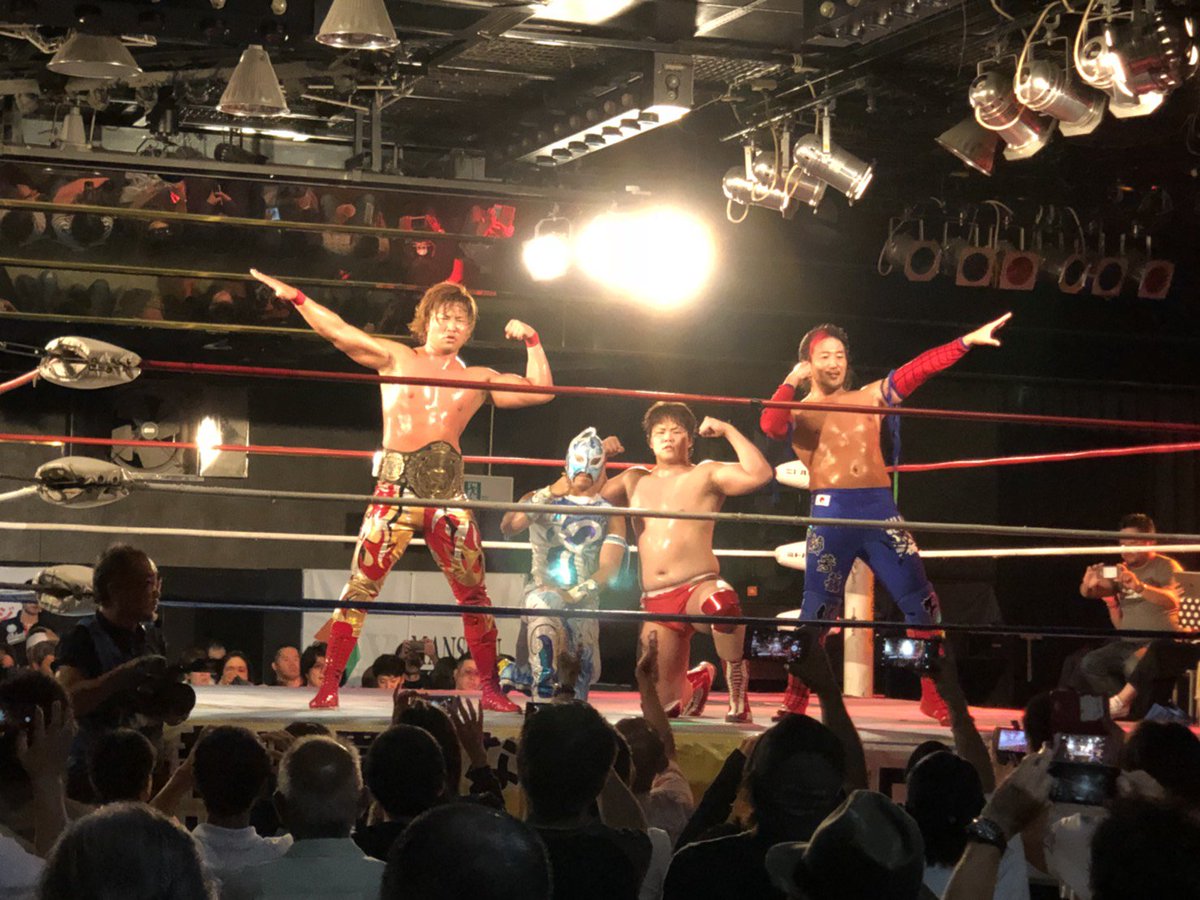 http://puroresuspirit.net/2018/04/ajpw-event-cards-for-may-june-2018/