ZERO1 "Mid-Summer Fire Festival 2018", 7/29/2018 [Sun] 18:00 @ Korakuen Hall in Tokyo
972 Spectators
(1) Tatsuhito Takaiwa & Ikuto Hidaka vs. Isami Kodaka (BASARA) & Yoshikazu Yokoyama
◆Winner: Takaiwa (9:47) following a Death Valley Bomb on Yokoyama.
(2) TARU (FREE) vs. Shoki Kitamura
◆Winner: TARU (7:44)  with a Fujiwara Armbar.
(3) Fire Festival Special 6 Man Tag Match: Shinjiro Otani, Shogun Okamoto (FREE) & Tsugataka Sato (W-1) vs. Takuya Sugawara, Super Tiger (RJPW) & Hiroshi Yamato (FREE)
◆Winner: Otani (13:25) with a Spiral Bomb on Yamato.
~ Yamato called out for a tag alliance with Otani, as Otani accepted the offer.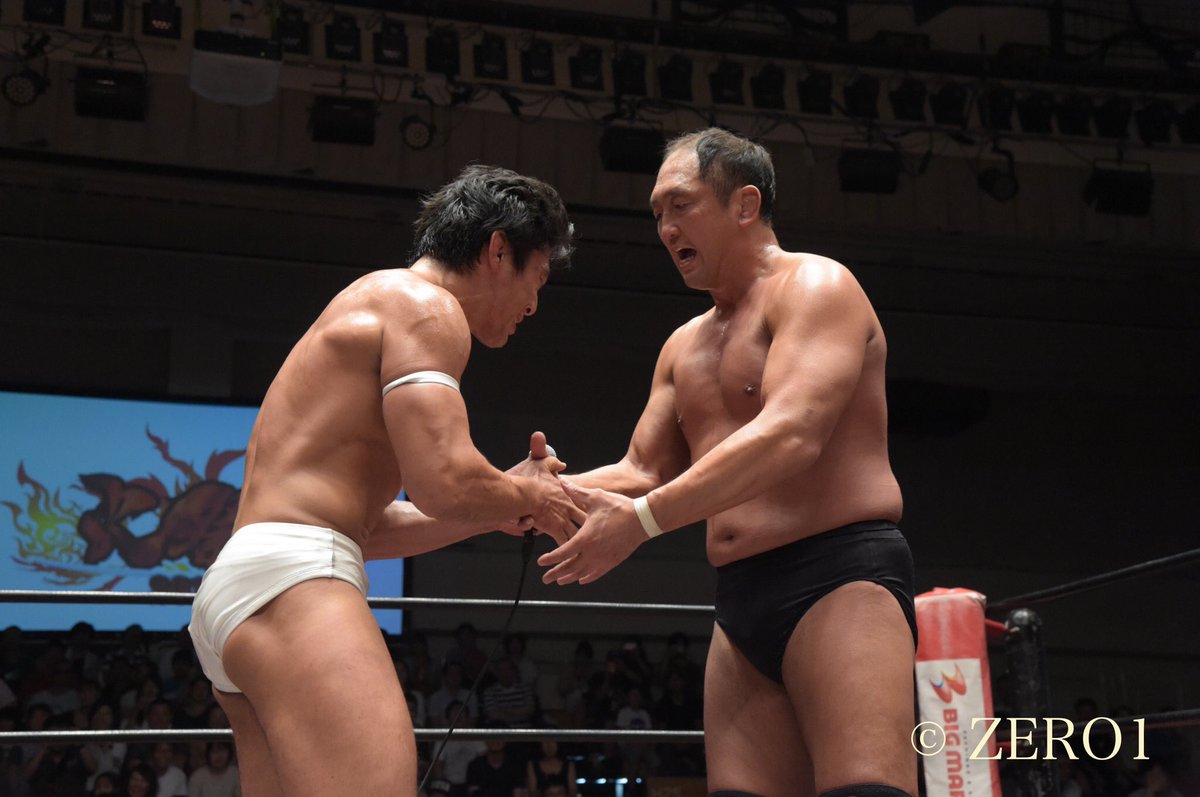 (4) Fire Festival Special Single Match: Jiro "Ikemen" Kuroshio (W-1) vs. SUGI
◆Winner: DRAW (20:00) Time Expired.
(5) Fire Festival Special Tag Match: Masato Tanaka & Chris Vice vs. Yuji Hino (FREE) & Hartley Jackson
◆Winner: Vice (19:34) following a Package Piledriver on Hartley.
(6) Fire Festival Final Match: (A BLOCK #1) Yuko Miyamoto (666) vs. (B BLOCK #1) Kohei Sato
◆Winner: Miyamoto (18:16) with a Moonsault Press.
~ Miyamoto wins the Fire Festival 2018.
~ Yusaku Obata appeared after the match and congratulated his tag partner Miyamoto on the big win. Obata stated that there is a still long road of recovery for him to return to the ring, but that he will stand in the ring as a pro-wrestler again.
~ Obata suffered a fractured neck after taking a passing out and taking a drop from the top rope to the outside of the ring back on June 3rd. [Result Listing]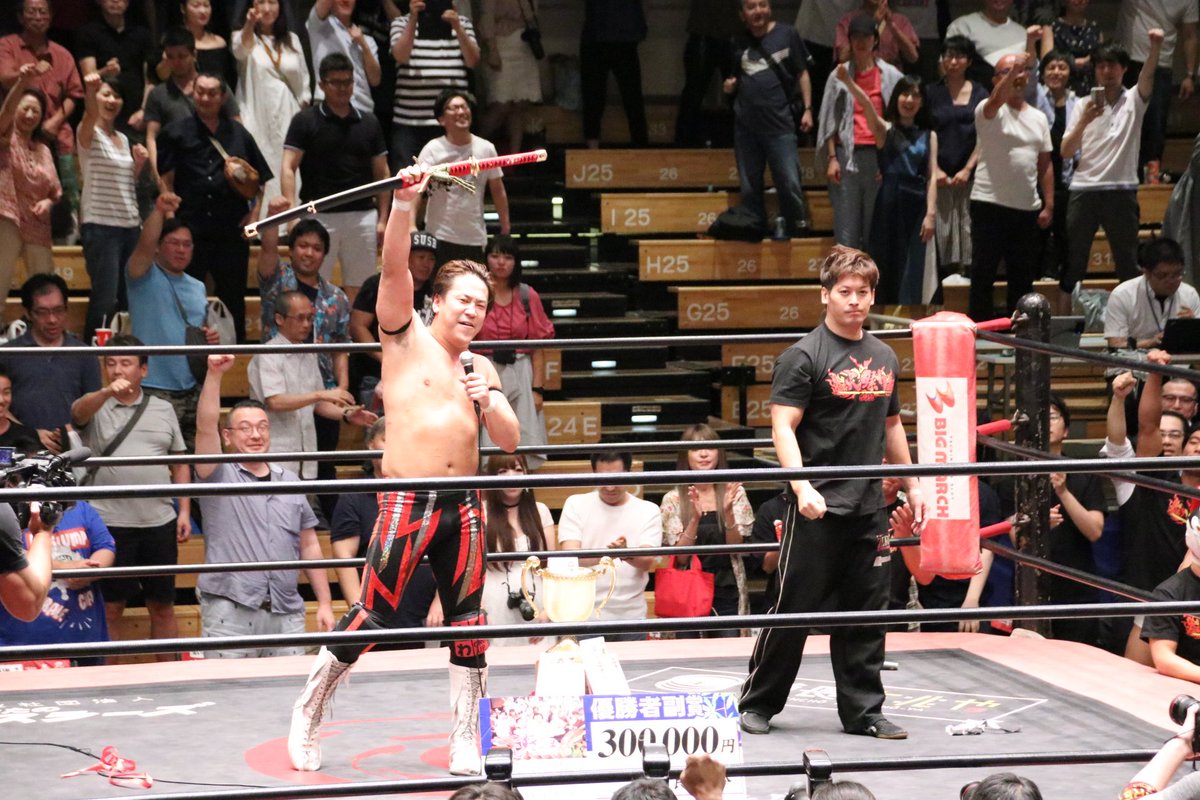 http://puroresuspirit.net/tag/zero1/
Upcoming…
ZERO1 / Cho-Hanabi, 8/5/2018 [Sun] @ Kawasaki Keibajo
(-) NWA Intercontinental Tag Championship Match: [Champions] Masato Tanaka & Yuji Hino vs. [Challengers] Hartley Jackson & Chris Vice
(-) Bakuha-oh Championship Match: [Champion] Yuko Miyamoto vs. [Challenger] TARU