"Saburo Inematsu Retirement Show – The First and Last Saburo Festival", 2/5/2017 [Sun] 14:00 @ Blue Field in Chiba
192 Spectators (overcrowded)
(1) Ricky Fuji, Kaji Tomato & Ryuichi Sekine (BASARA) vs. Tank Nagai, Yuki Sato & Ayumu Honda
◆Winner: Ayumu (7:33) with a Cross Armbar on Fuji.
(2) Kengo Mashimo vs. DJ Nira (FREE)
◆Winner: Nira (14:04) after Mashimo assaulted the referee.
(3) Makoto Oishi (DDT) & Shiori Asahi vs. Kunio Toshima & PSYCHO (FREE)
◆Winner: Oishi (14:43) following th Saboten no Hana on Toshima.
(4) Daigoro Kashiwa, Hi69 (FREE) & Yasu Urano (DDT) vs. Ayato Yoshida, Kyu Mogami & GO Asakawa
◆Winner: Urano (16:17) with a backslide on Asakawa.
(5) Saburo Inematsu Retirement Single Match: Saburo Inematsu vs. Yuji Hino (FREE)
◆Winner: Hino (19:28) with the Sekaiichi no German Suplex Hold.
~ Respect was shown between Saburo and Hino after the match. Hino thanked him for his friendship for the last 13 years and wished him all the best in the future.
~ Saburo stated that he still feels strong, but his life as a pro-wrestler will come to a close. Though he does not wish to give his all to live the best life that he possible can outside of the ring.
~ The 10-count salute signaled the end of his career.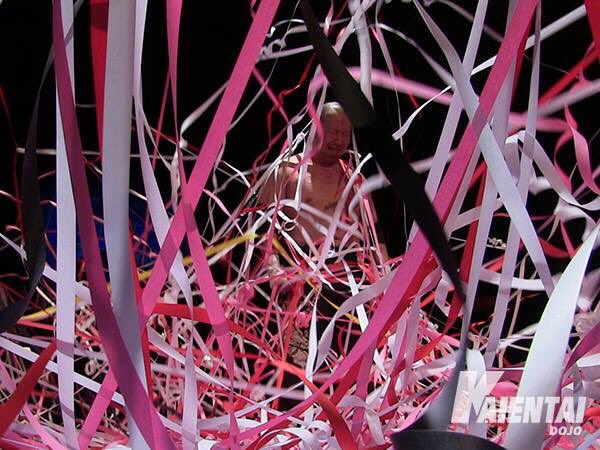 http://puroresuspirit.net/tag/k-dojo/
Upcoming…
KAIENTAI DOJO "CLUB-K in TKP Garden City Chiba", 2/26/2016 [Sun] 13:00 @ TKP Garden City Chiba
() Independent World Junior Heavyweight Championship Match: [Champion] Shiori Asahi vs. [Challenger] SUSHI
() STRONGEST-K TAG Championship Match: [Champions] Ayato Yoshida & Kyu Mogami vs. [Challengers] Tank Nagai & Yuki Sato
() CHAMPION OF STRONGEST-K Match: [Champion] Kengo Mashimo vs. [Challenger] Taishi Takizawa
KAIENTAI DOJO "CLUB-K in KITASENJU", 3/20/2017 [Mon] 12:00 @ Kitasenju Theater 1010 in Tokyo
() UWA World Middleweight Championship Match: [Champion] Ayumu Honda vs. [Challenger] Shinichiro Tominaga