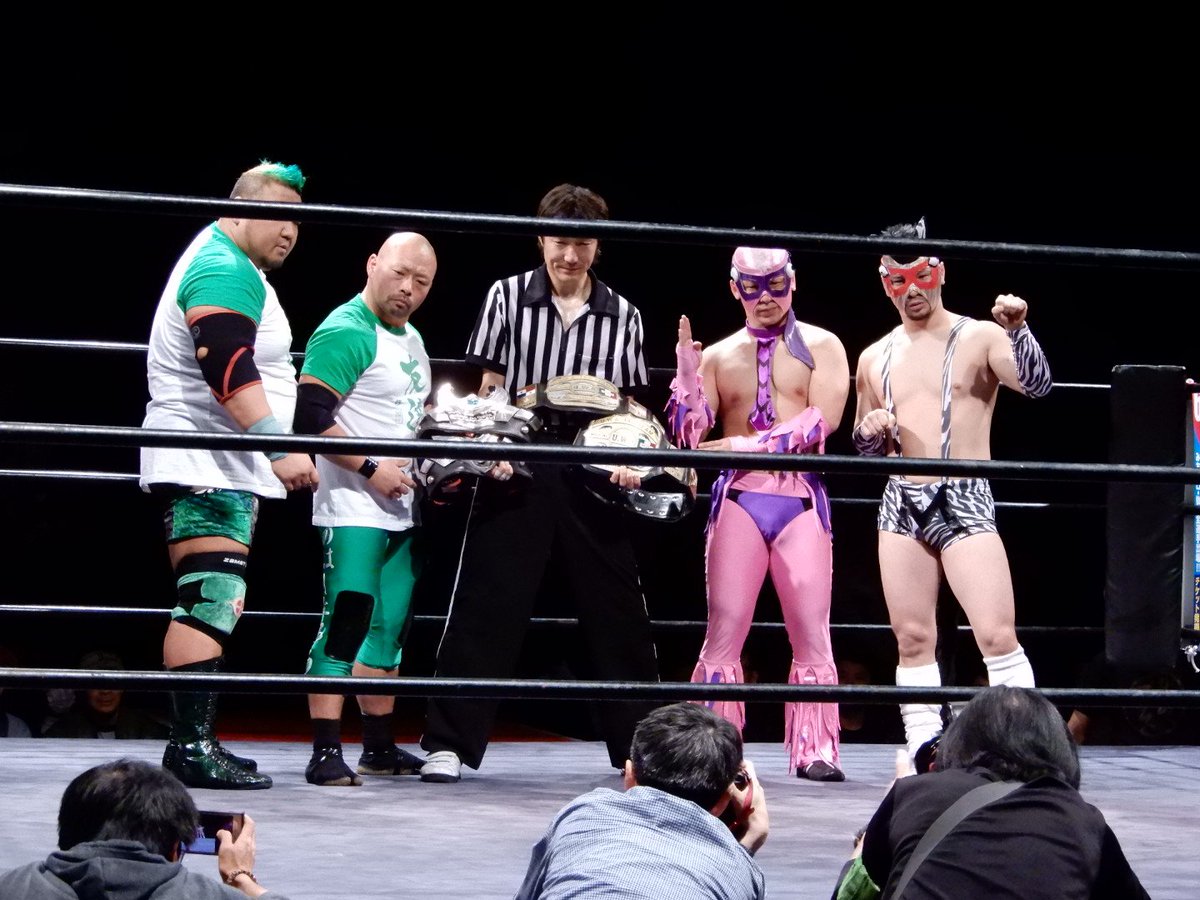 Michinoku Pro-Wrestling "Tokyo Show Vol. 2 ~ The time has come", 4/14/2018 [Sat] 19:00 @ Shinkiba 1stRING in Tokyo
360 Spectators (overcrowded)
~ Kenbai appeared and announced that he will be returning to competition for the June 15 at the Korakuen Hall. Then the promotion announced their return to Shinkiba to be on July 7.
(1) Yasutaka Osera & Koji Kawamura vs. Towa Iwasaki & Shoki Kitamura (both ZERO1)
◆Winner: Osera (6:59) with a Single Leg Crab on Kitamura.
(2) Yapperman #3 vs. Riho (Gatoh Move)
◆Winner: DRAW (10:00) Time Expired.
(3) The Great Sasuke, Brahman Shu & Brahman Kei vs. Manjimaru, Ken45° & Ayumu Gunji
◆Winner: Gunji (17:24) over Kei, following a missed weapon strike from Sasuke.
~ Issues continue to arise between Sasuke and The Brahman Bros.
(4) Numajiro Kesen & Rasse vs. Rui Hyugaji & Kengo (FREE)
◆Winner: Rasse (16:11) via foul, Hyugaji ripped Rasse's mask.
(5) Tohoku & UWA World Tag Double Championship Match: [25th & 24th Champions] GAINA & Taro Nohashi vs. [Challengers] Yapperman #1 & Yapperman #2
◆Winner: GAINA (19:27) with a Diving Piggyback Press on Yapper #1.
~ 1st successful title defense.
~ After the match, "AvidRival" Misaki Ohata and Ryo Mizunami came forward to challenge the champions.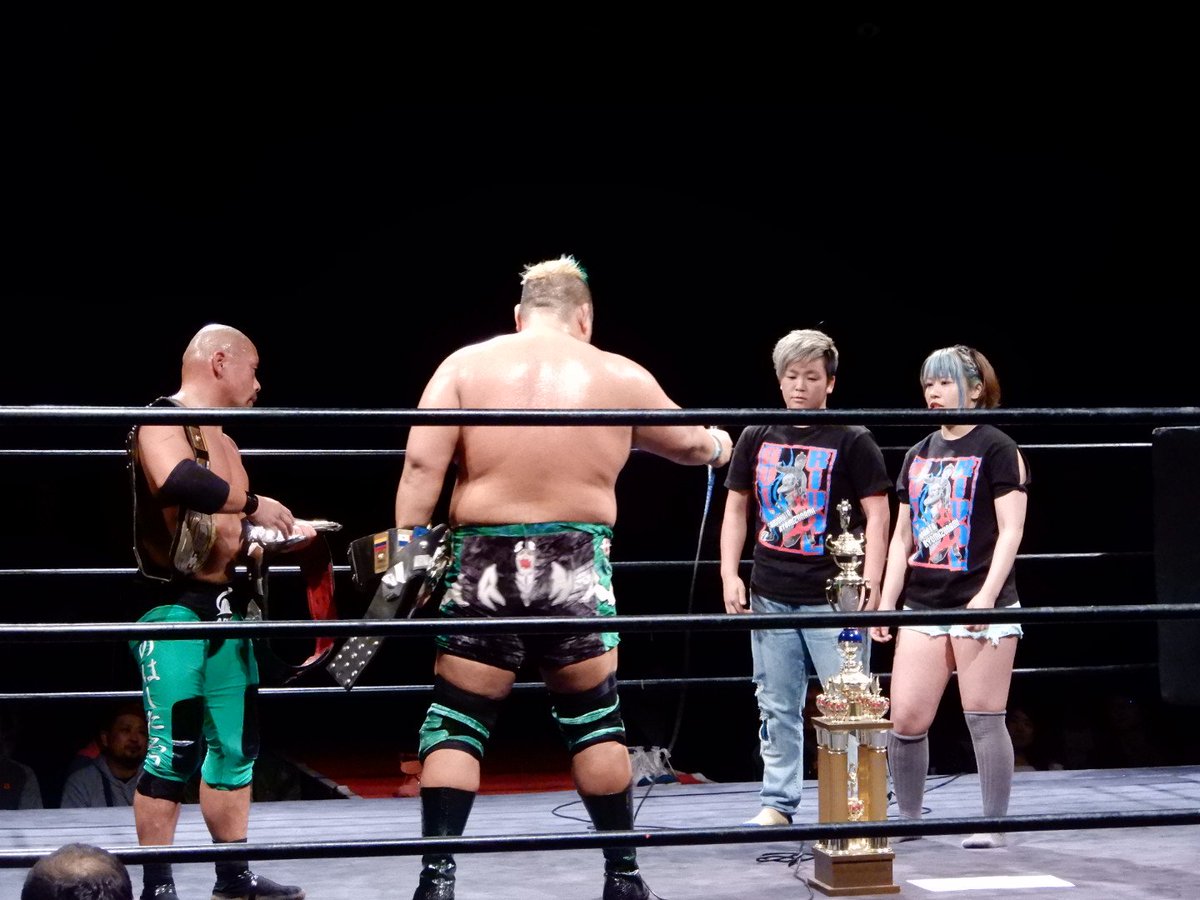 http://puroresuspirit.net/tag/michipro/
Upcoming…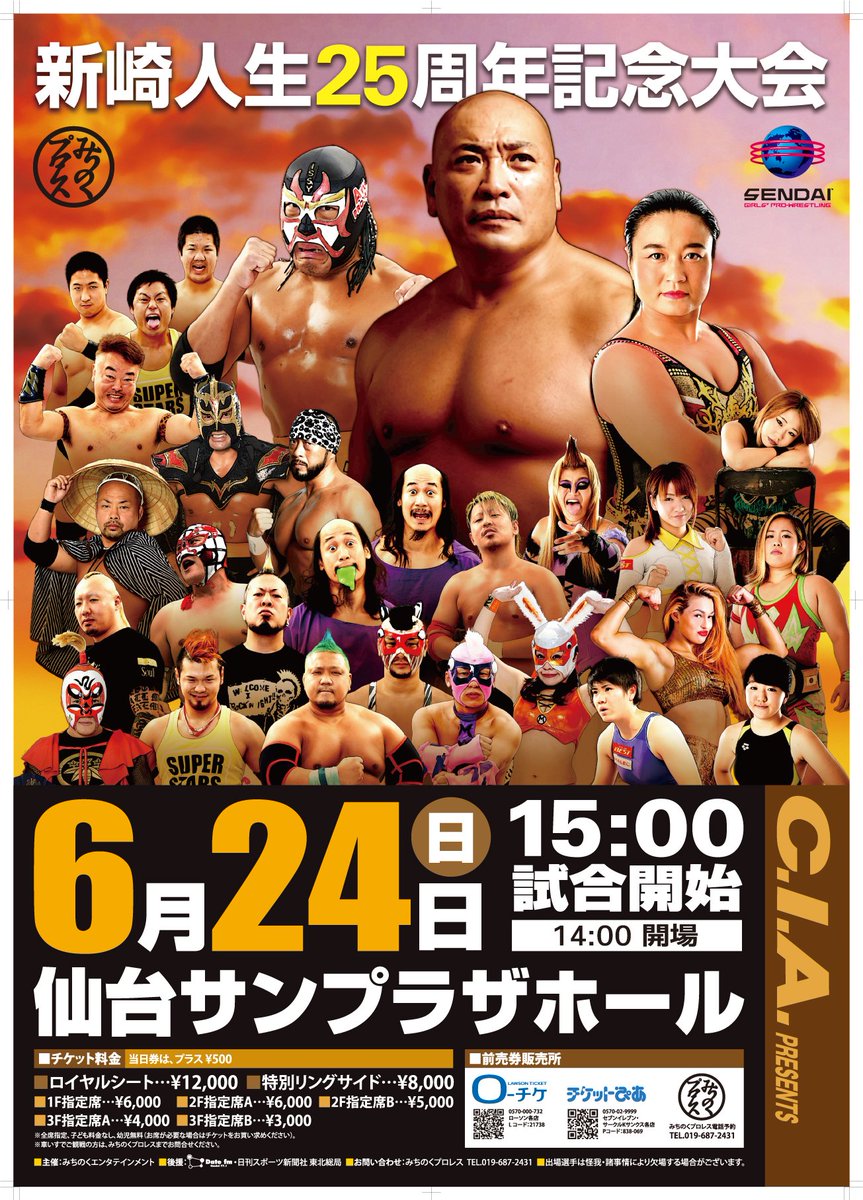 Michinoku Pro-Wrestling "Jinsei Shinzaki 25th Anniversary Show", 6/24/2018 [Sun] 15:00 @ Sendai City Sun Plaza Hall
(-) Tohoku Junior Heavyweight Championship Match: [21st Champion] Rui Hyugaji vs. [Challenger] Taro Nohashi
~ 2nd title defense.