Stardom 1/21/18 [Sun] 11:45 @ Korakuen Hall in Tokyo
950 spectators
~ The show opened with musical performances from Stardom roster members.
(1) Starlight Kid, Shiki Shibusawa & Hanan vs Hiromi Mimura, Konami & Ruaka
♦Winner: Starlight Kid (7:21) with a Frog Splash on Ruaka
(2) Kaori Yoneyama, Jungle Kyona & Natsuko Tora vs Nicole Savoy, Xia Brookside & Miranda
♦Winner: Kyona (6:50) with the Hammer Throw Powerbomb on Miranda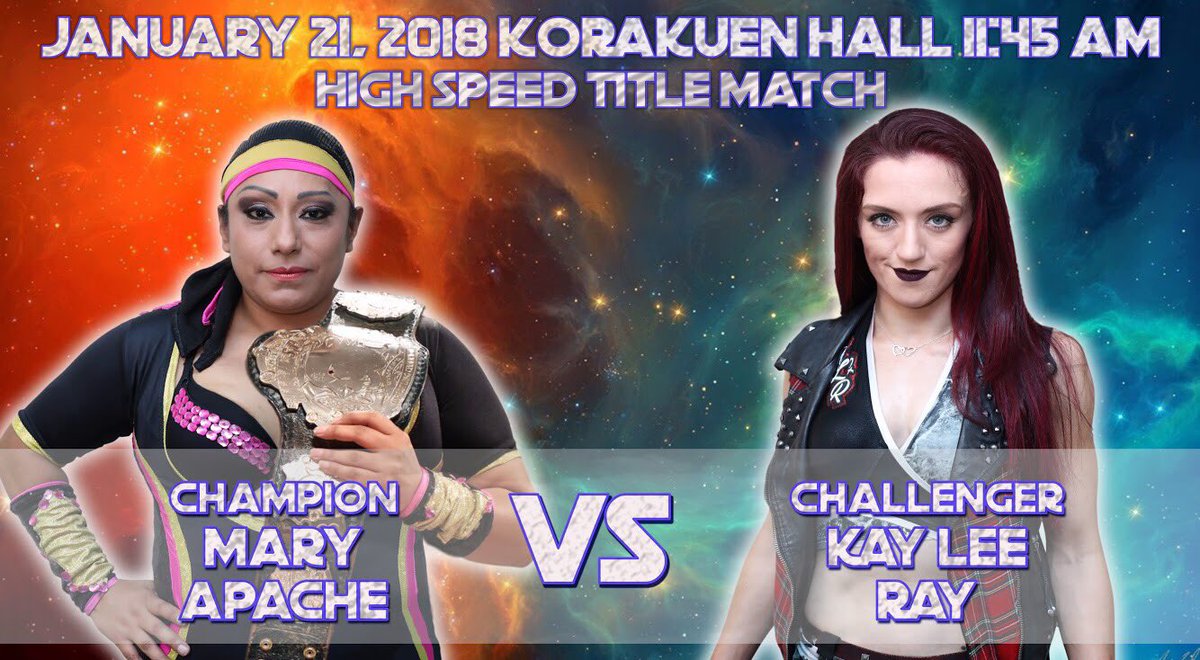 (3) High Speed Championship Match: [15th Champion] Mary Apache vs [Challenger] Kay Lee Ray
♦Winner: Apache (12:49) with the Michinoku Driver II
~ 3rd successful title defense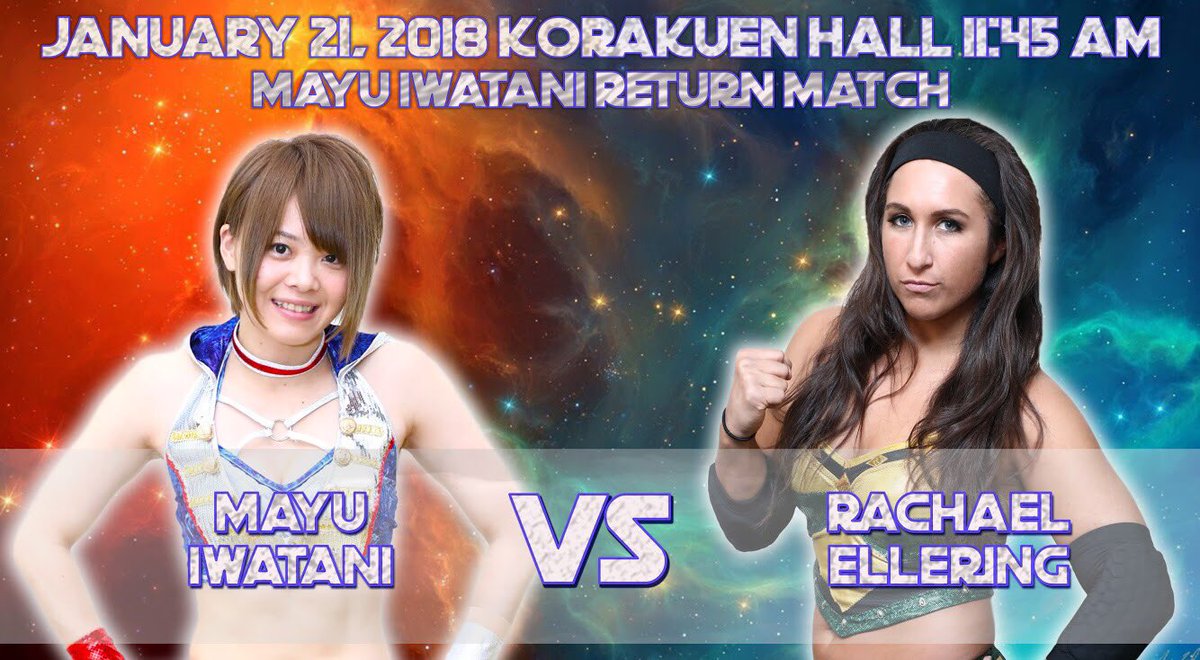 (4) Mayu Iwatani Return Match: Mayu Iwatani vs Rachael Ellering
♦Winner: Iwatani (11:15) with the Dragon Suplex Hold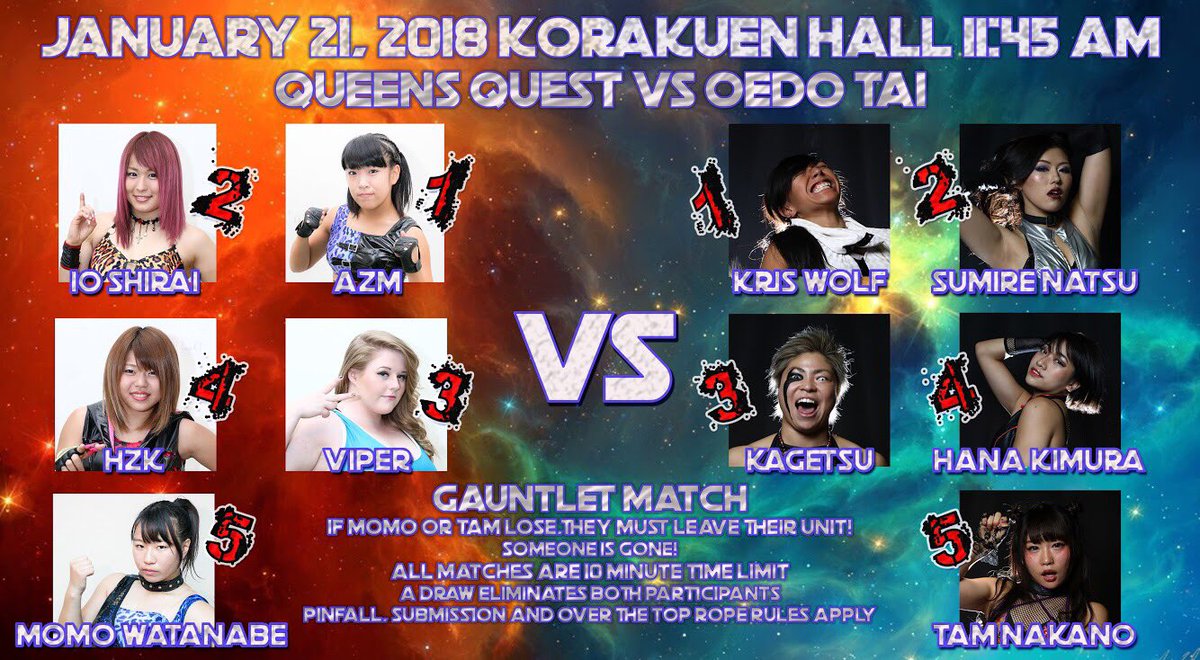 (5) Queen's Quest vs Oedo Tai Elimination Gauntlet Match: Io Shirai, Viper, HZK, Momo Watanabe & AZM vs Kagetsu, Hana Kimura, Sumire Natsu, Tam Nakano & Kris Wolf
~ Match begins with one wrestler from each team. Whenever a wrestler is eliminated, another member of the team enters. The first team to completely eliminate the other wins, and the last person eliminated is forced to leave her respective faction.
Elimination Order:
~ Wolf (0:08) via pinfall from AZM
~ AZM (4:50) following the Yoran from Natsu
~ Natsu (4:01) with a Texas Cloverleaf from Io
~ Io (5:41) via OTR by Kagetsu
~ Kagetsu & Viper (10:00); time limit draw, both eliminated
~ Kimura & HZK (7:16) via double OTR, both eliminated
♦Winner: Watanabe (7:55) with the a Diving Somato on Nakano
~ Momo Watanabe wins the match for Queen's Quest, and in the process forces Tam Nakano to leave Oedo Tai.
~ Io extended an offer to Tam to join Queen's Quest, then Mayu Iwatani came to the ring and asked her to join the Stardom Army instead. Mayu took her wrist and led her out along with Jungle Kyona & Hiromi Mimura, though Tam never had a chance to say whose offer she would accept.