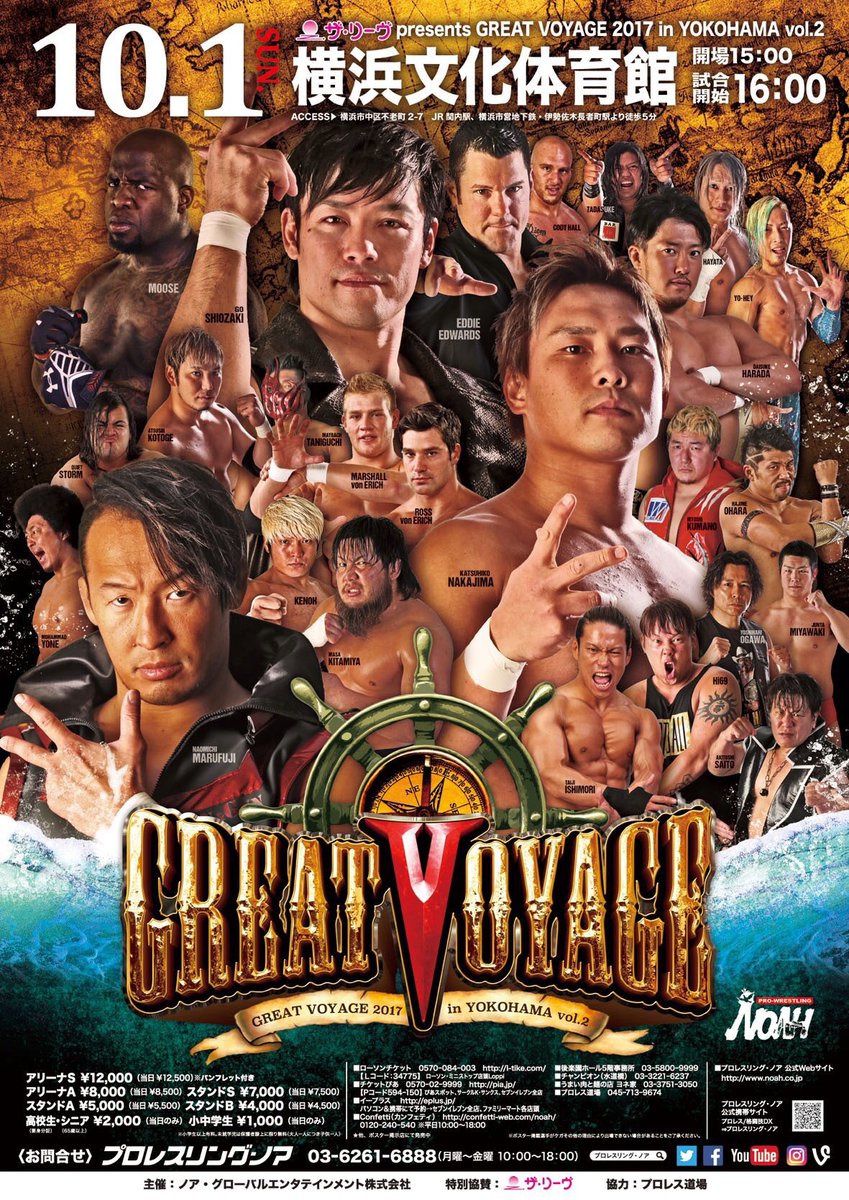 Pro-Wrestling NOAH "GREAT VOYAGE 2017 in YOKOHAMA vol.2", 10/1/2017 [Sun] 16:00 @ Yokohama Cultural Gymnasium in Kanagawa
2,274 Spectators
(1) Yoshinari Ogawa, Seiya Morohashi & Ashley Istria vs. Masao Inoue (FREE), Tadasuke & Jyunta Miyawaki
♦Winner: Istria (5:32) with a Cross Armbar on Miyawaki.
(2) Kenoh & Daisuke Ikeda (Fu-ten) vs. Ross & Marshall Von Erich
♦Winner: Marshall (5:55) with an Iron Claw.
(3) GFW Championship Match: [Champion] Eli Drake (Impact) vs. [Challenger] Cody Hall
♦Winner: Drake (5:17) following the Gravy Train.
(4) Hajime Ohara & Ultimo Ninja vs. Hi69 & Garza Jr.
♦Winner: Garza (10:07) over Ninja, following a Missile Kick while Ninja was on a chair.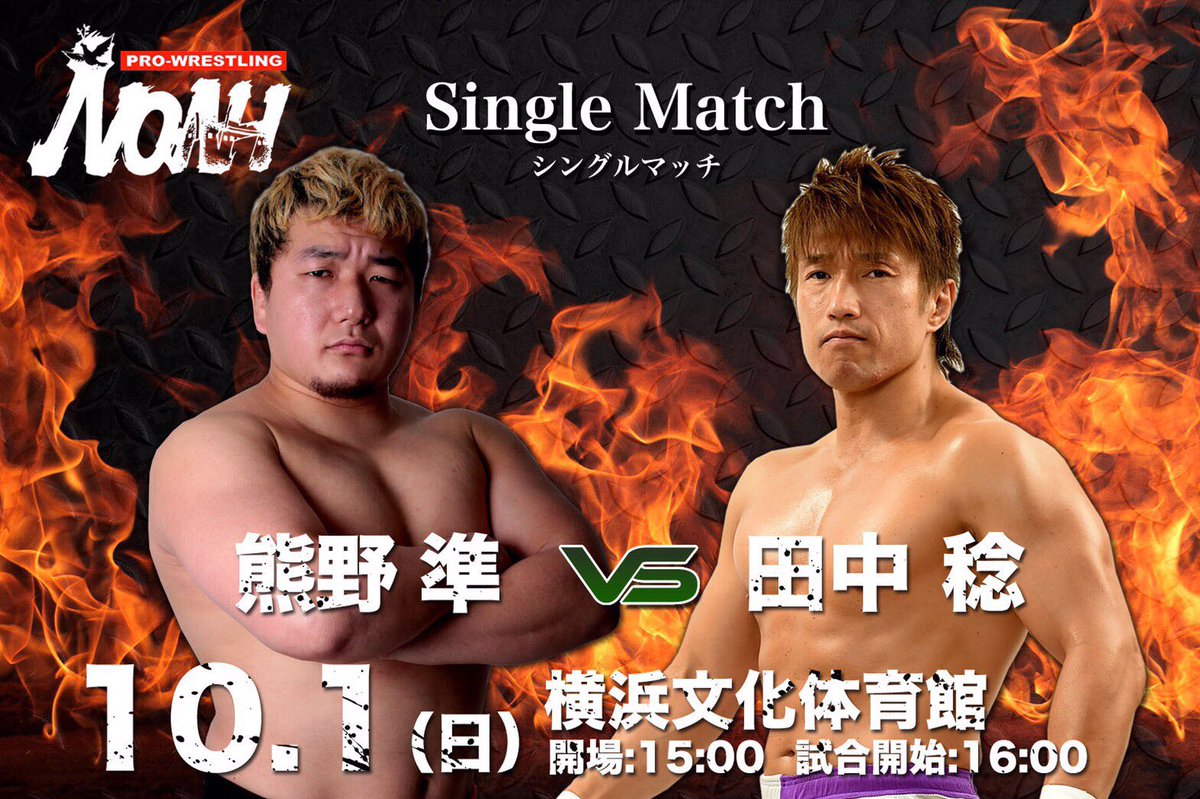 (5) Hitoshi Kumano vs. Minoru Tanaka (FREE)
♦Winner: Minoru (10:09) with the Minoru Special.
~ Minoru made his intentions clear that he wanted a chance at the GHC Junior belt as he secures a win in first return to the NOAH ring in over 15 years.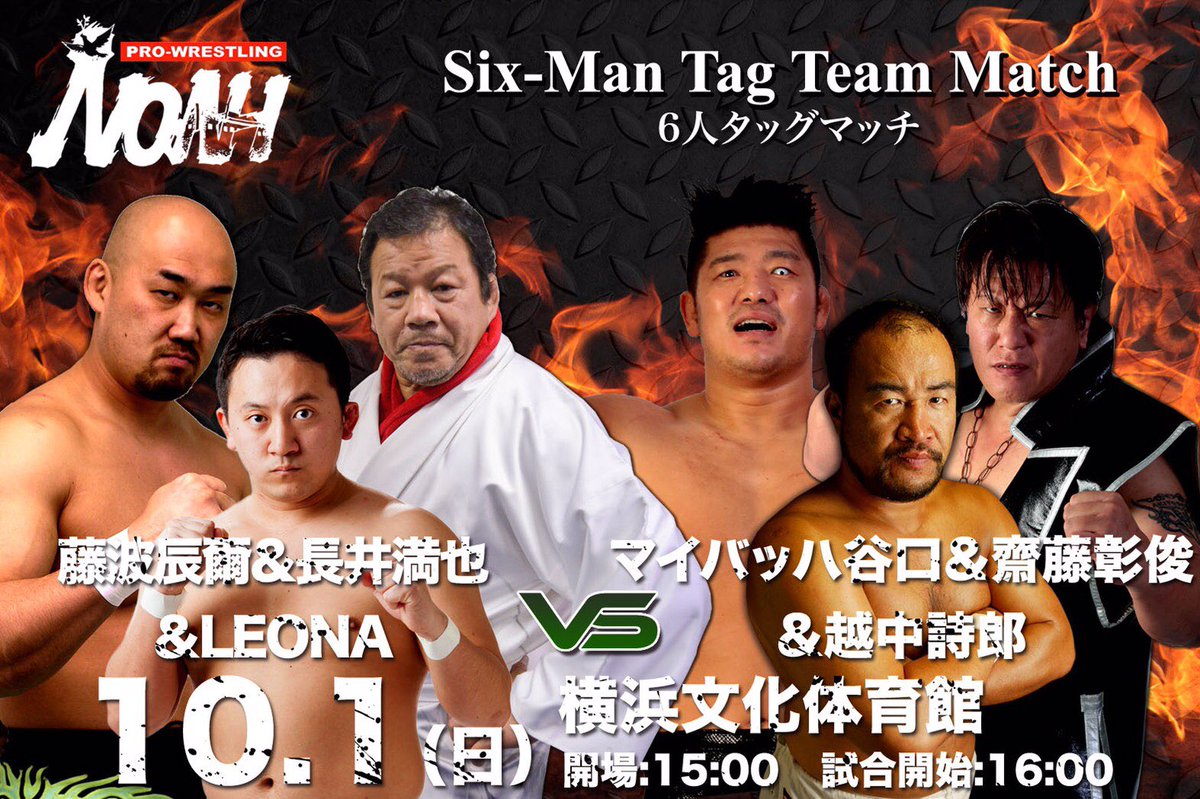 (6) Tatsumi Fujinami, Mitsuya Nagai & LEONA (all DRADITION) vs. Maybach Taniguchi, Akitoshi Saito & Shiro Koshinaka (FREE)
♦Winner: Taniguchi (10:08) with the Maybach Bomb Zwei on LEONA.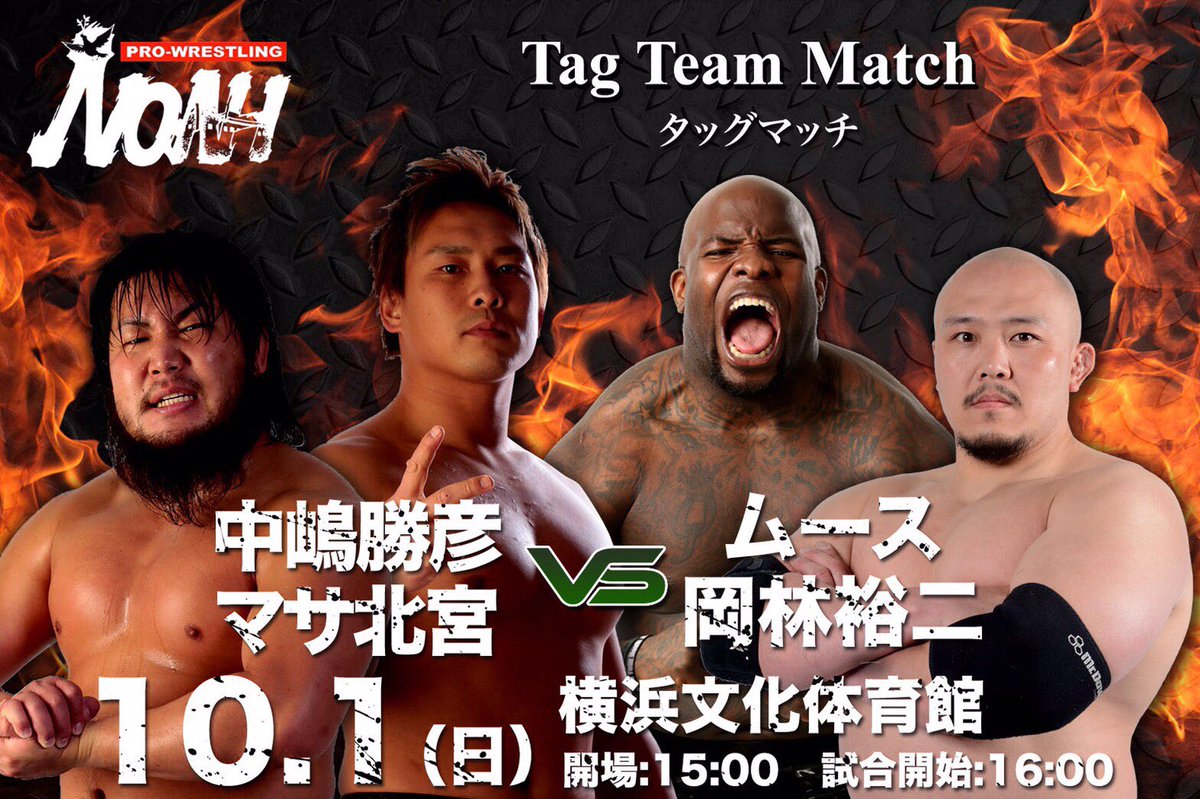 (7) Katsuhiko Nakajima & Masa Kitamiya vs. Moose (Impact) & Yuji Okabayashi (BJW)
♦Winner: Okabayashi (10:56) with the Golem Splash on Kitamiya.
~ Okabayashi made it known that he wants to be added to the upcoming "Global League" tournament. This lead to Mitsuya Nagai putting his name forward as well.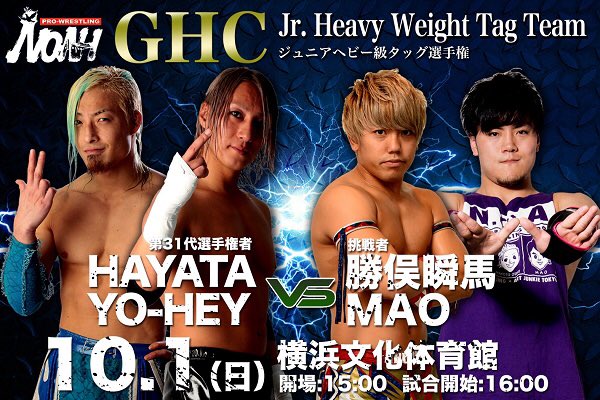 (8) GHC Junior Tag Championship Match: [31st Champions] HAYATA & YO-HEY vs. [Challengers] Shunma Katsumata & MAO (both DNA/DDT)
♦Winner: YO-HEY (9:20) with the Bamboo Dragonfly on MAO.
~ 1st successful title defense.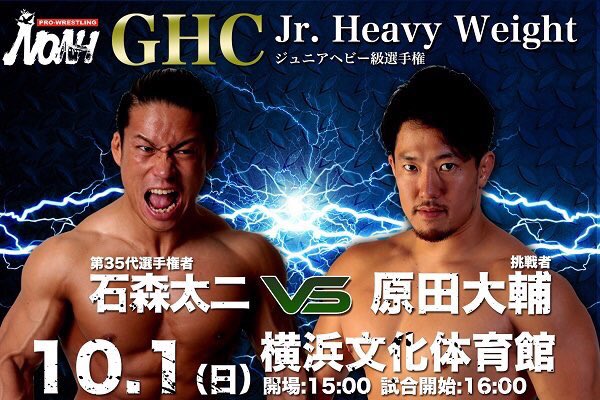 (9) GHC Junior Heavyweight Championship Match: [35th Champion] Taiji Ishimori vs. [Challenger] Daisuke Harada
♦Winner: Harada (15:07) with the Katayama German Suplex Hold.
~ Champion falls on his 2nd title defense. Harada becomes the 36th champion.
~ RATEL'S now hold all the junior belts, Harada with the singles and HAYATA & YO-HEY with the tag belts.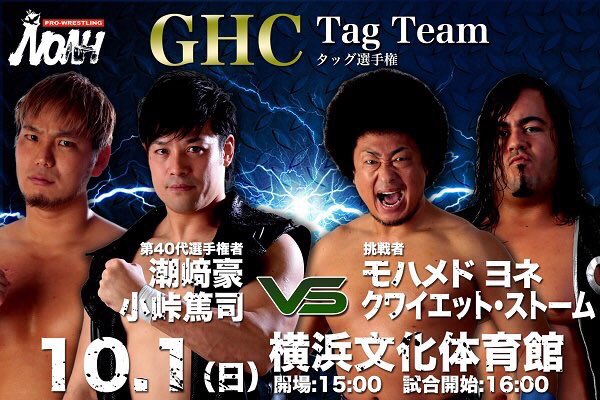 (10) GHC Tag Championship Match: [40th Champions] Go Shiozaki & Atsushi Kotoge vs. [Challengers] Muhammad Yone & Quiet Storm
♦Winner: Storm (21:23) following the Funky Buster Bomb on Kotoge.
~ Champions fall on their 1st title defense. 50 Funky Powers become the 41st champions.
~ 50FP finally capture the belts after several attempts in the past.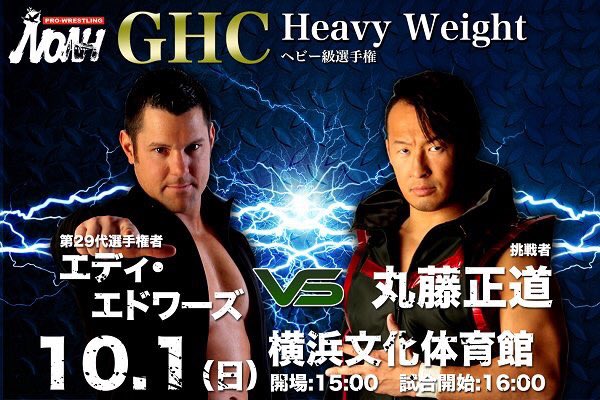 (11) GHC Heavyweight Championship Match: [29th Champion] Eddie Edwards vs. [Challenger] Naomichi Marufuji
♦Winner: Edwards (26:14) following the Die Hard Flowsion.
~ 1st successful title defense.
~ No challenger came forward against Edwards, though his next defense will be against the winner of the upcoming Global League.
http://puroresuspirit.net/2017/08/noah-event-cards-for-september-october-2017/