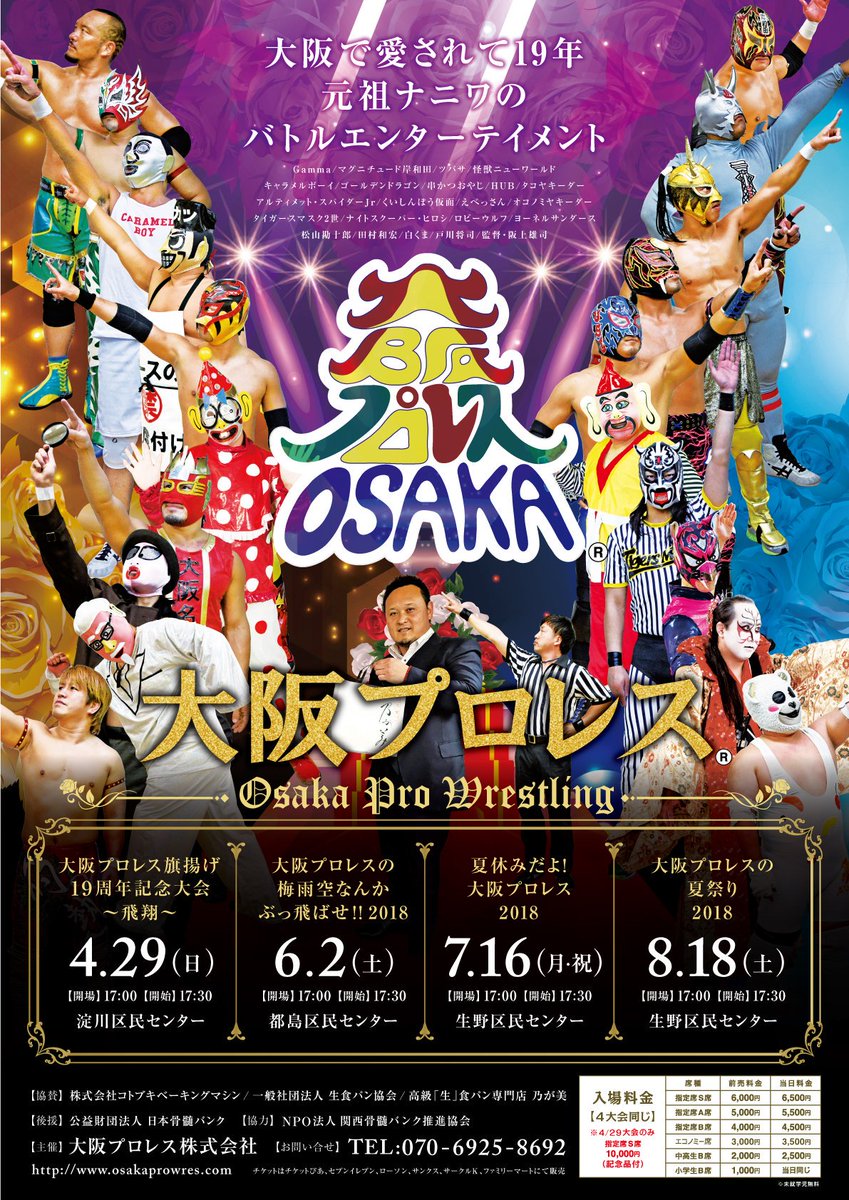 Osaka Pro-Wrestling, 7/16/2018 [Mon] 17:30 @ Ikuno Kumin Center (Re:getA IKUNO Hall) in Osaka
(1) Tsubasa (FREE) vs. Oji Shiba (DG)
◆Winner: Tsubasa (8:54) via referee stop.
(2) Gamma (DG) vs. Makoto Renka (Team Dera)
◆Winner: Gamma (10:39) with the Gamma Special.
(3) Kanjyuro Matsuyama & Shirokuma vs. The Bodyguard (FREE) & Nightscooper Hiroshi
◆Winner: Bodyguard (14:37) with the Rising Dragon on Shirokuma
(4) Kushikatsu Oyaji, Caramel Boy & Golden Dragon vs. HUB (FREE), Kuishinbo Kamen & Tigers Mask II
◆Winner: HUB (12:37) with the Kaijin-toguro Otoshi on Golden Dragon.
(5) Osaka Pro-Wrestling Tag Championship Match: [36th Champions] Ultimate Spider Jr. & Takoyakida vs. [Challengers] Kazuhiro Tamura & Okonomiyakida
◆Winner: Takoyakida (19:10) following a Spear on Okonomiyakida.
~ 2nd successful title defense.