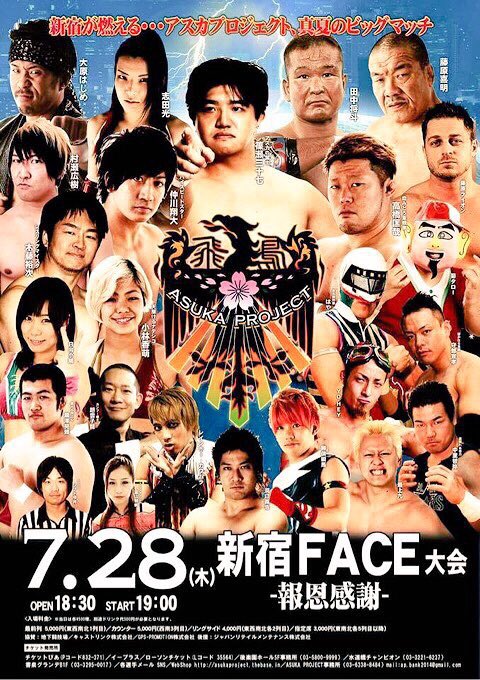 ASUKA PROJECT, 7/28/2016 [Thu] 19:00 @ Shinjuku FACE in Tokyo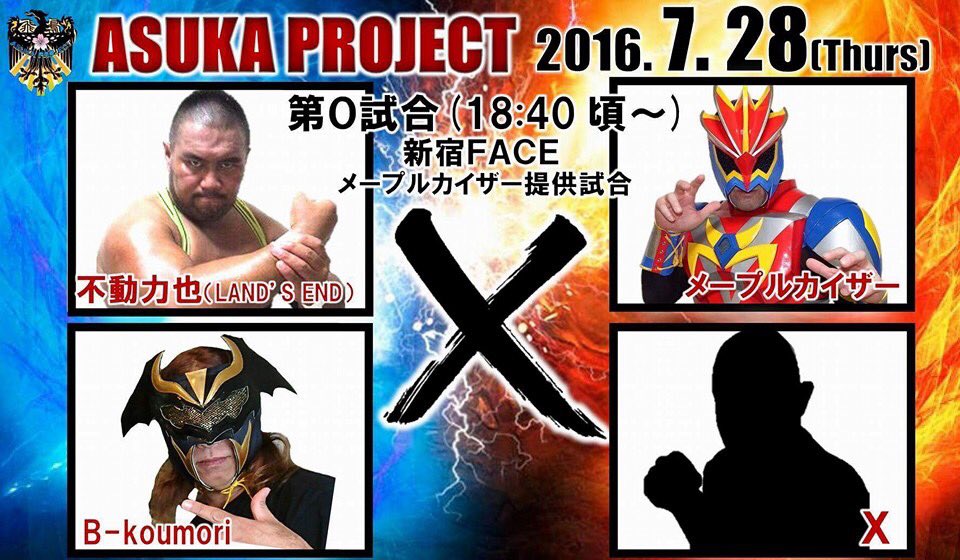 (0) Maple Kaiser Offer Match: Maple Kaiser & X vs. B-Koumori & Rikiya Fudo [LAND'S END]
◆Winner: Kaiser (7:48) following a Tombstone Driver on B-Koumori.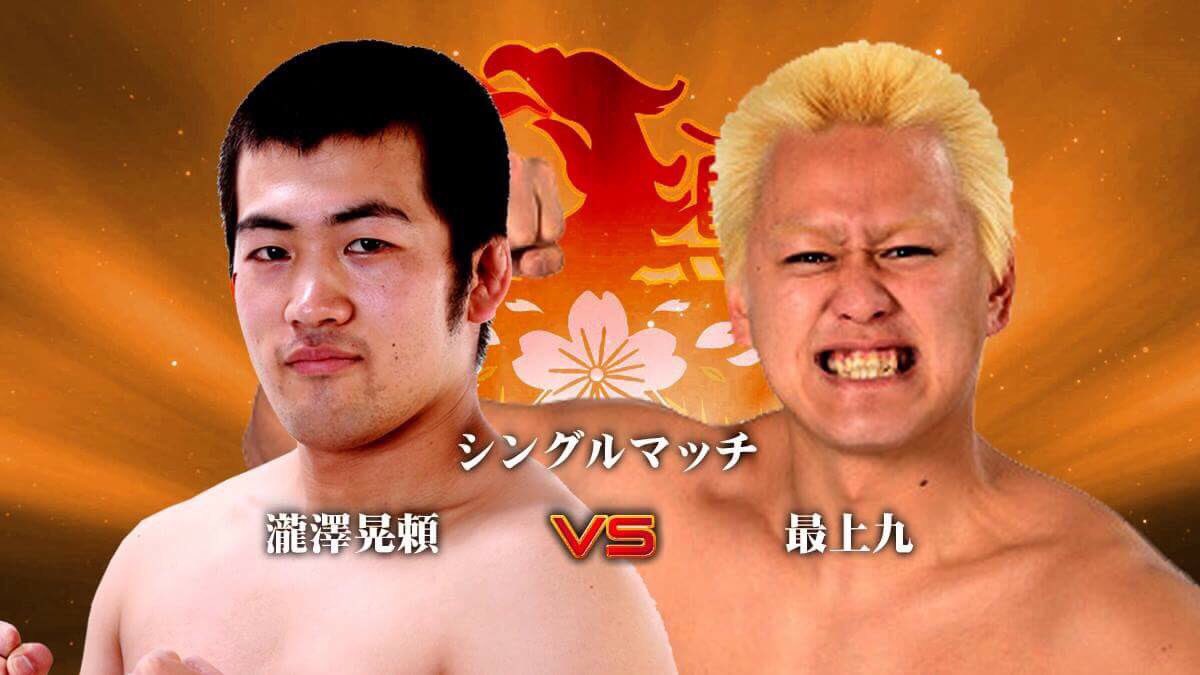 (1) Revenge Match: Akiyori Takizawa vs. Kyu Mogami [K-DOJO]
◆Winner: Mogami (7:46) with a Butterfly Lock.
~ Akiyori announced that he will be heading to train in Mexico starting in October. He called out for a match against Shunma Katsumata before he leaves.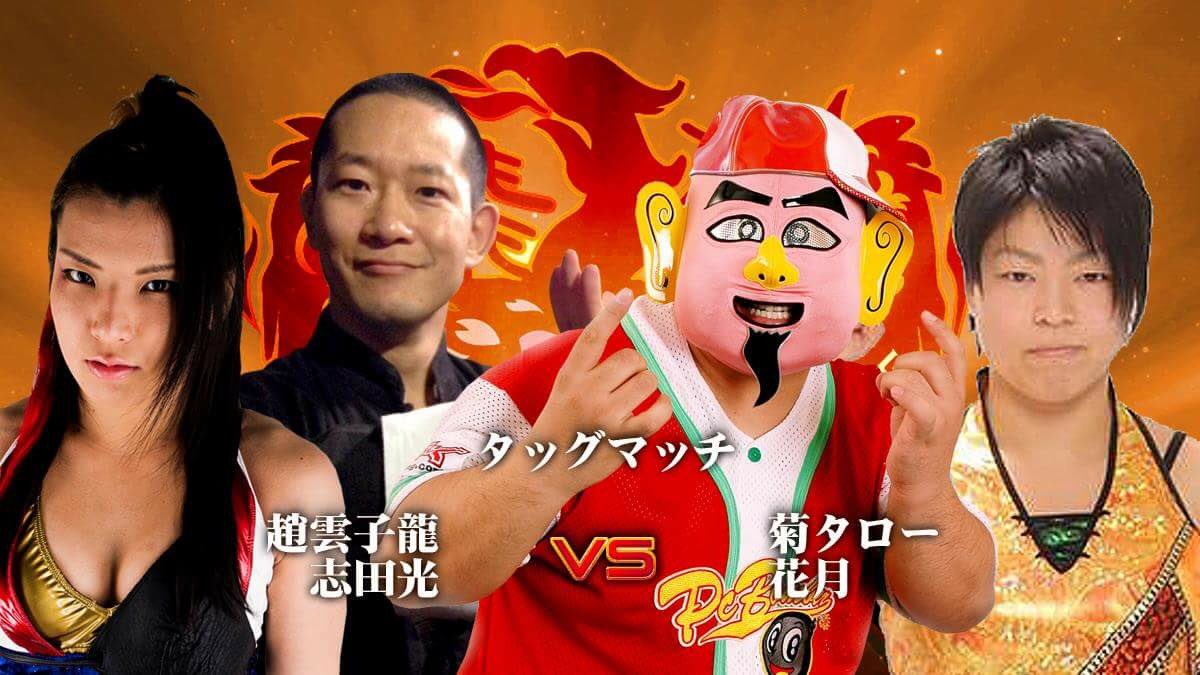 (2) Chika Togiba Presents: Choun Shiryu & Hikaru Shida vs. Kikutaro & Kagetsu
◆Winner: Shida (15:48) with the Tamashi no Three Count on Kikutaro.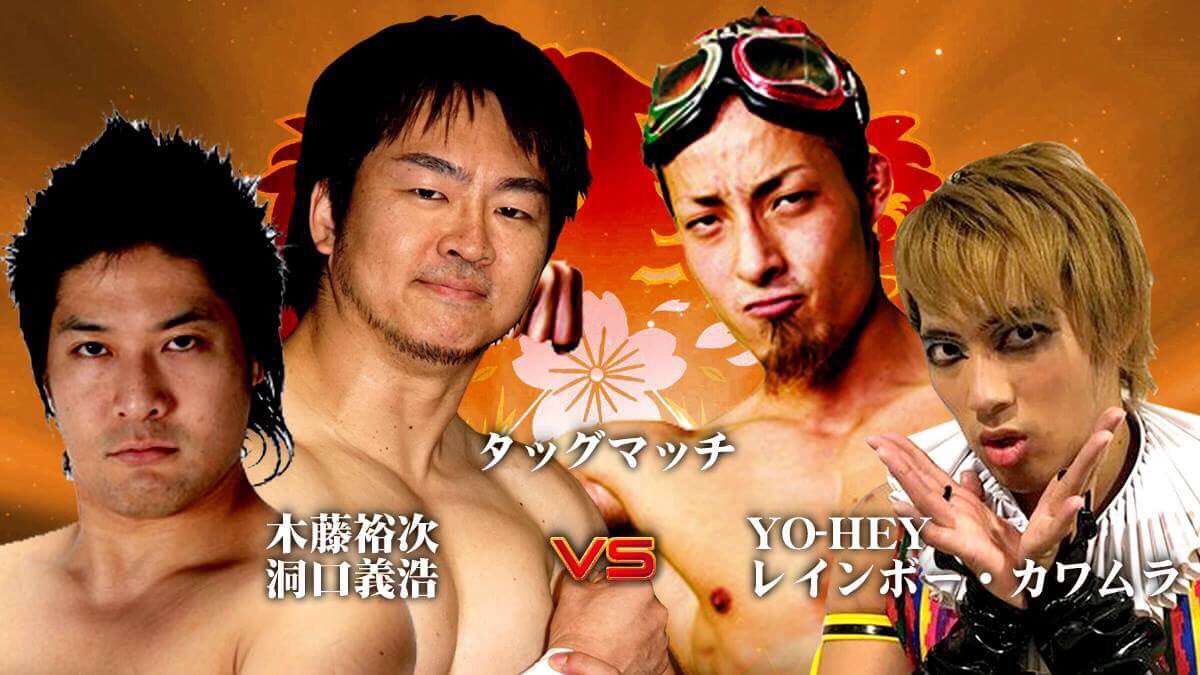 (3) Chaos Match: Yuji Kito & Yoshihiro Horaguchi [K-DOJO] vs. YO-HEY [DOVE] & Rainbow Kawamura [DNA]
◆Winner: YO-HEY (17:20) with the Bamboo Dragonfly on Horaguchi.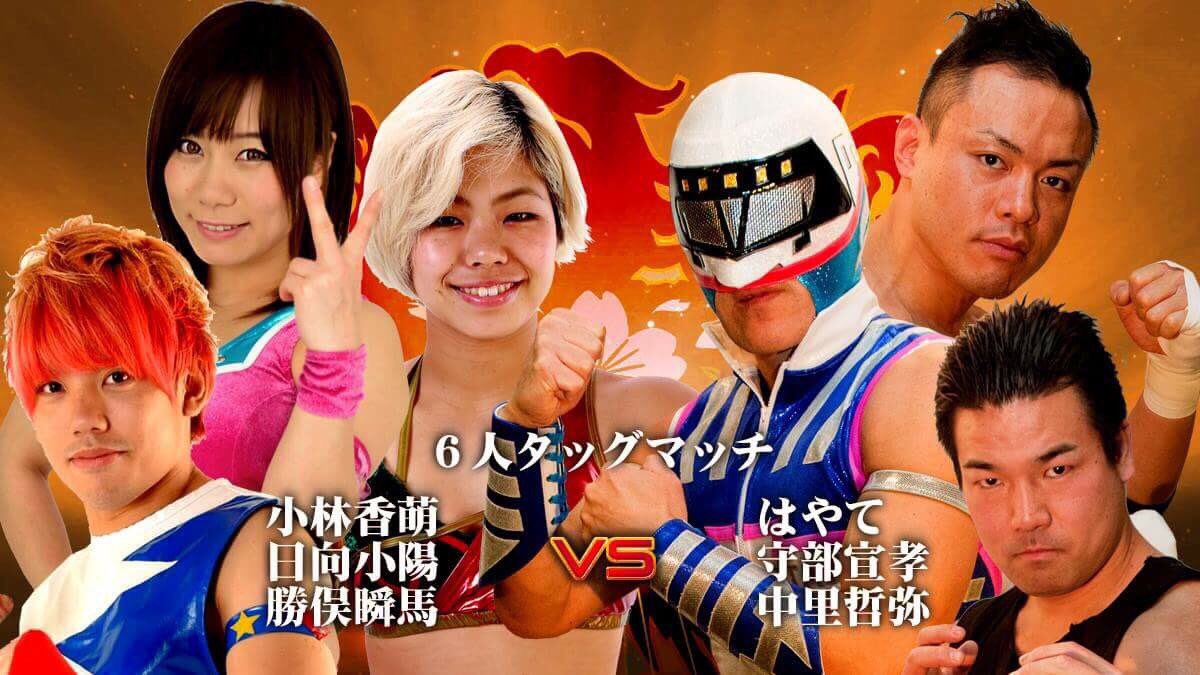 (4) ASUKA the LUCHA: Kaho Kobayashi, Koharu Hinata & Shunma Katsumata [DNA] vs. Hayate, Nobutaka Moribe & Tetsuya Nakazato [All Itabashi Pro]
◆Winner: Nakazato (13:14) with the Atlantina on Hinata.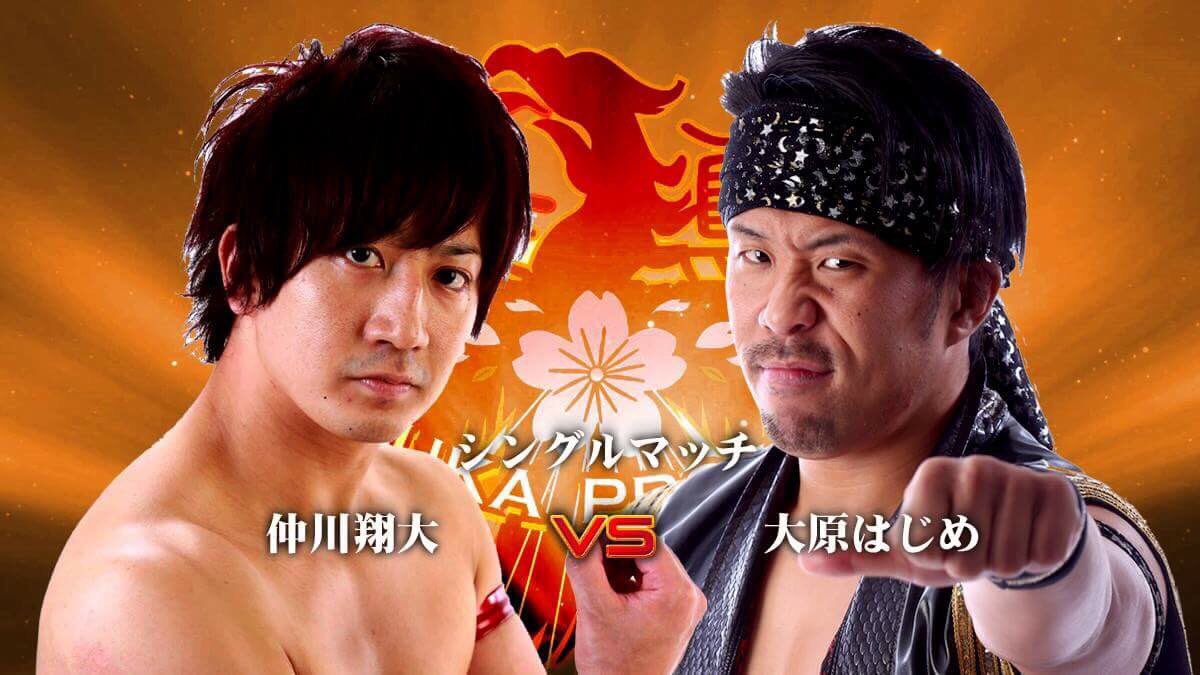 (5) BRAVE HEART: Shota Nakagawa vs. Hajime Ohara [NOAH]
◆Winner: Ohara (15:06) with the Muy Bien.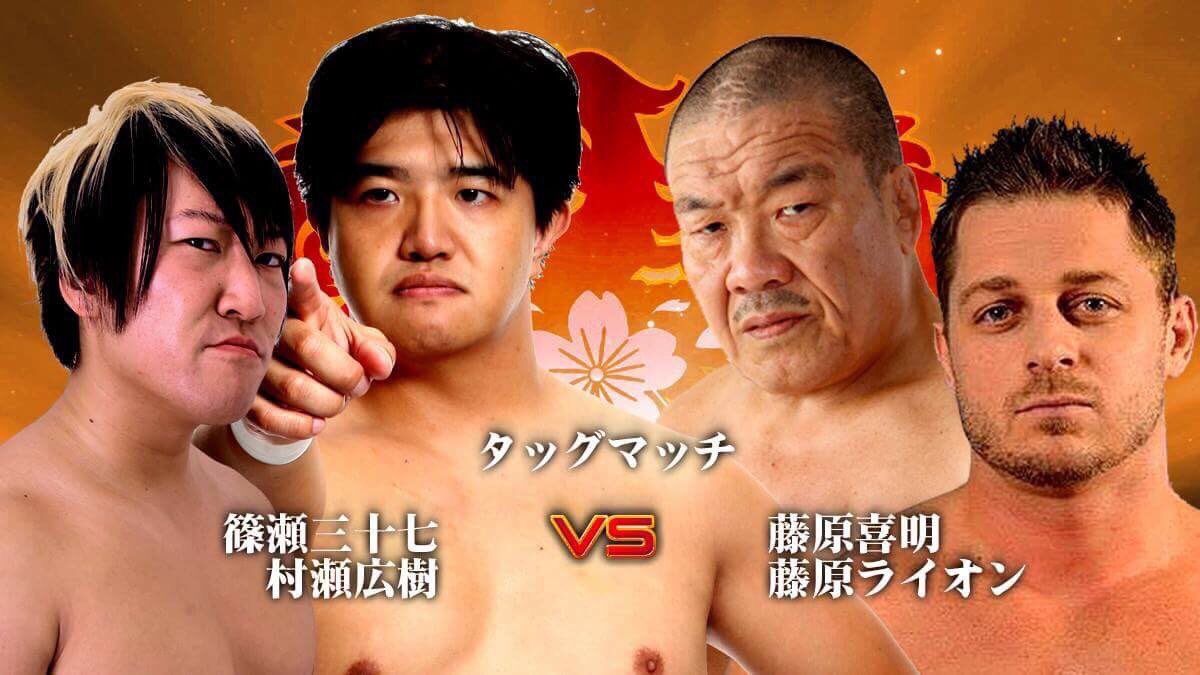 (6) Friendship vs Teacher/Student Tag Match: Shinose Mitoshichi & Hiroki Murase [W-1] vs. Yoshiaki Fujiwara [Fujiwara-gumi] & Rionne Fujiwara [FREE]
◆Winner: Mitoshichi (9:57) following a Bazooka Elbow on Rionne.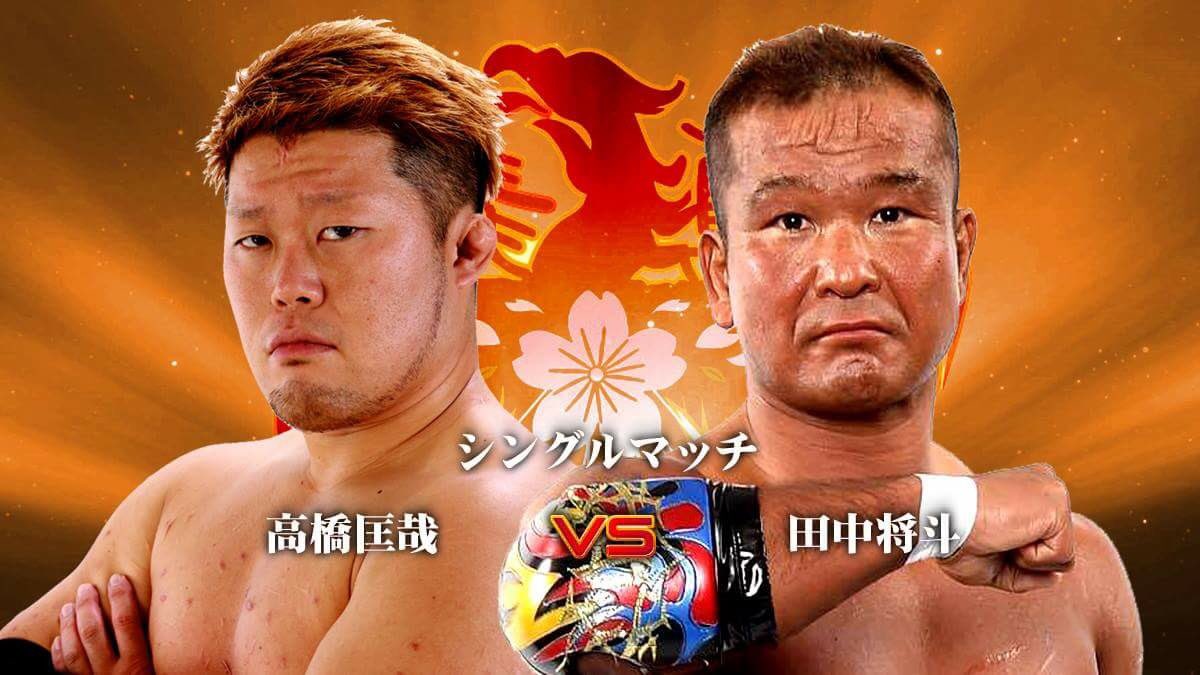 (7) Special Single Match: Masaya Takahashi vs. Masato Tanaka [ZERO1]
◆Winner: Tanaka (11:29) following the Sliding D.