HEAT-UP "Countdown Todoroki Arena III", 9/26/2016 [Mon] 18:00 @ Fujitsu General Gymnasium in Miznokuchi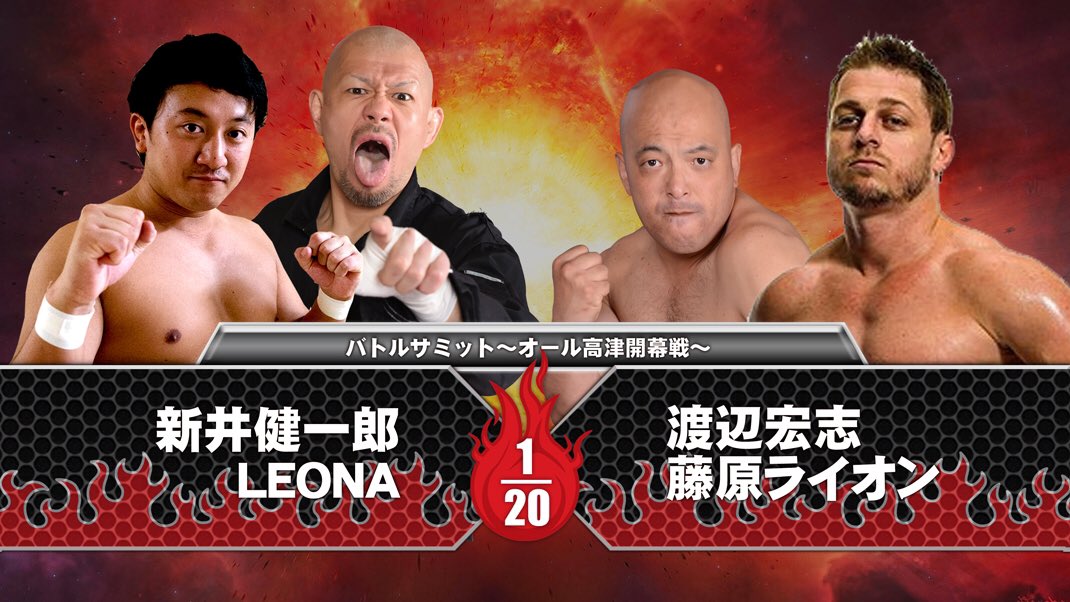 (1) Kenichiro Arai [DG] & LEONA [DRADITION] vs. Hiroshi Watanabe & Rionne Fujiwara [FREE]
◆Winner: Arai (15:05) following a Jumping Piledriver on Watanabe.
(2) Yu Iizuka vs. Rocky Kawamura [Pancrase-ism]
◆Winner: Kawamura (4:30) following the Balboa Blow.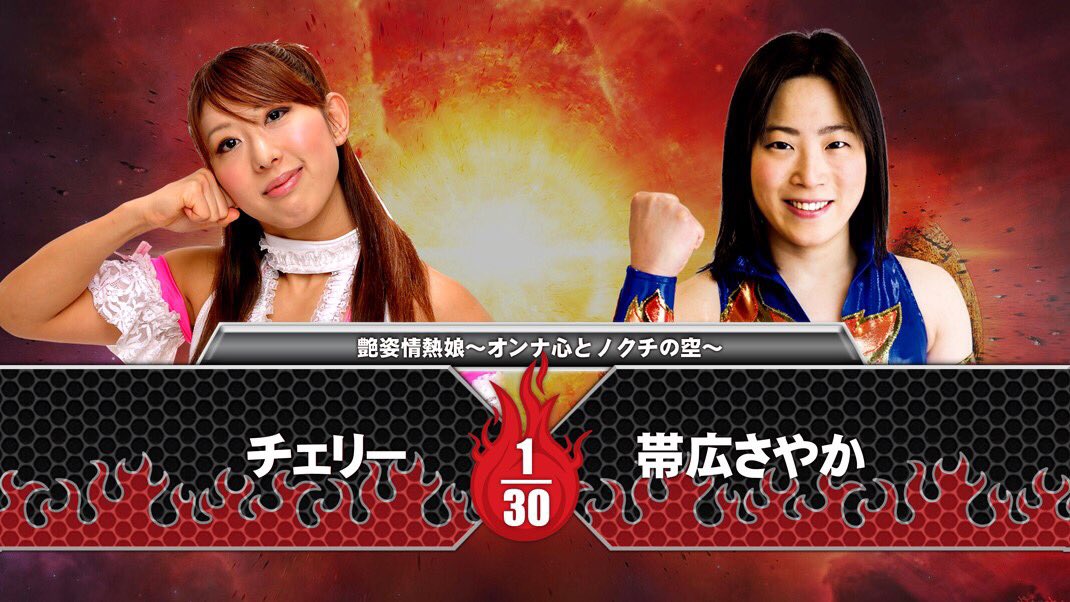 (3) Cherry [DDT] vs. Sayaka Obihiro [Gatoh Move]
◆Winner: Cherry (7:35) following the Cherryton Bomb.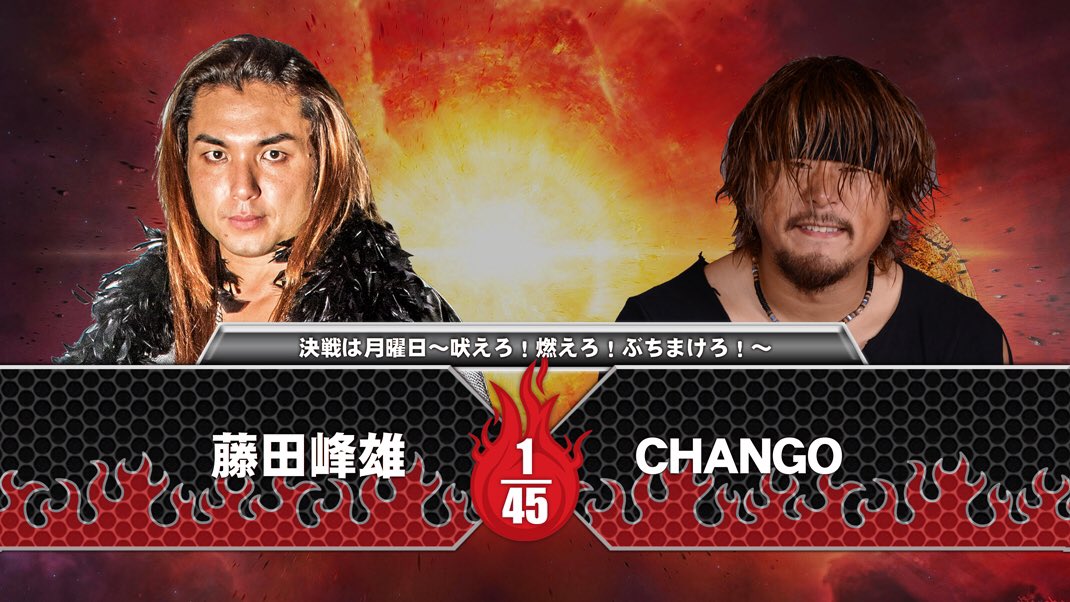 (4) Mineo Fujita [FREE] vs. CHANGO [FREE]
◆Winner: Mineo (18:35) following a Swanton Bomb.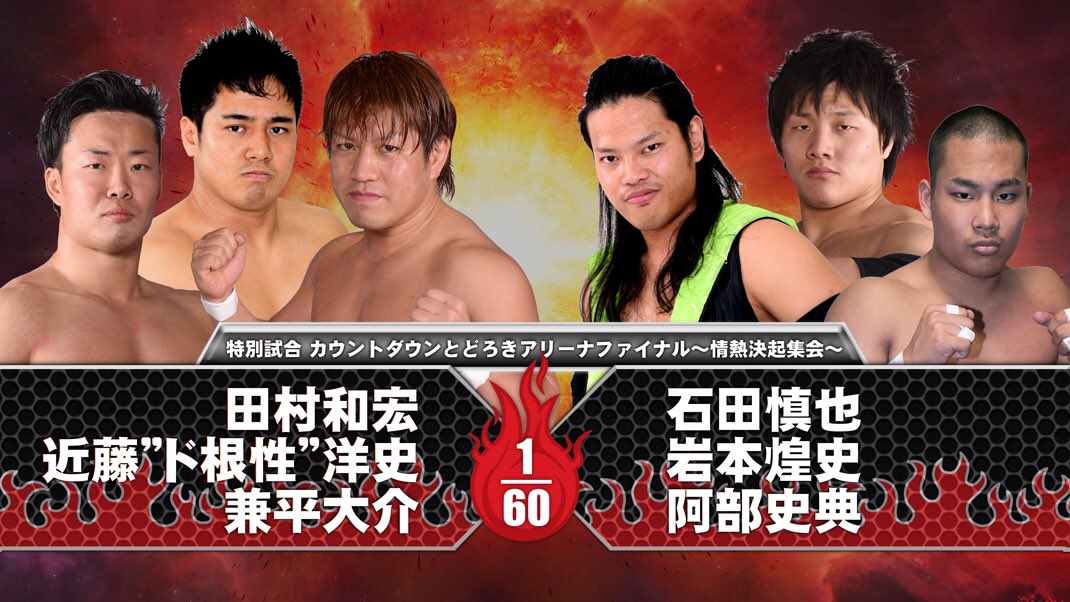 (5) Kazuhiro Tamura, Yoji "Dokonjo" Kondo & Daisuke Kanehira vs. Koji Iwamoto [Sportiva], Shinya Ishida [FREE] & Fuminori Abe [Sportiva]
◆Winner: Tamura (17:35) following an Axe Bomber on Abe.
http://puroresuspirit.net/tag/heat-up
HEAT-UP, 10/31/2016 [Mon] 18:30 @ Kawasaki City Todoroki Arena in Kanagawa
() Special Single Match: Kazuhiro Tamura vs. Minoru Suzuki