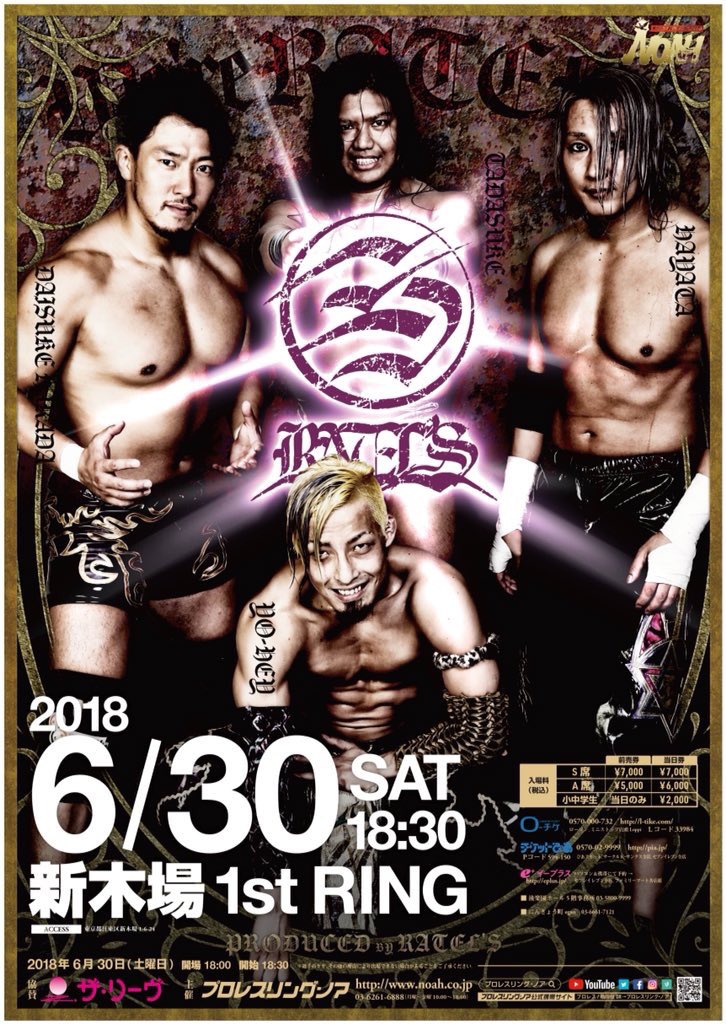 RATEL'S PRODUCE, 6/30/2018 [Sat] 18:30 @ Shinkiba 1stRING in Tokyo
315 Spectators (overcrowded)
(1) Tadasuke vs. KAZMA SAKAMOTO (FREE)
◆Winner: KAZMA (10:14) with a Small Package Hold.
~ Tadasuke came out with blond hair, which he used to sport years ago in Osaka Pro.
(2) Kaito Kiyomiya vs. Junta Miyawaki
◆Winner: Kiyomiya (8:10) with a Boston Crab.
(3) Go Shiozaki vs. Otokozakari (FREE)
◆Winner: Shiozaki (12:28) via foul, (Morodashi) Otokozakari removed Shiozaki's trunks.
(4) HAYATA & Seiki Yoshioka (W-1) vs. YO-HEY & Jiro "Ikemen" Kuroshio (W-1)
◆Winner: HAYATA (14:12) with a Crucifix on YO-HEY.
~ YO-HEY and Kuroshio appeared to make a decent team, but an misstep between the two allowed HAYATA to secure the win.
(5) Hi69 & Yuya Susumu (FREEDOMS) vs. Hajime Ohara & Hitoshi Kumano
◆Winner: Hi69 (14:56) with the Stuka Splash on Kumano.
(6) Daisuke Harada vs. Takashi Sugiura
◆Winner: Sugiura (21:59) following the Olympic Qualifying Slam.
~ Sugiura wins the GHC Heavy and Junior Champion showdown, though Harada put up a valiant effort. With Sugiura even showing respect in his own way.

~ All 4 members of RATEL'S joined together to close their successful first ever show.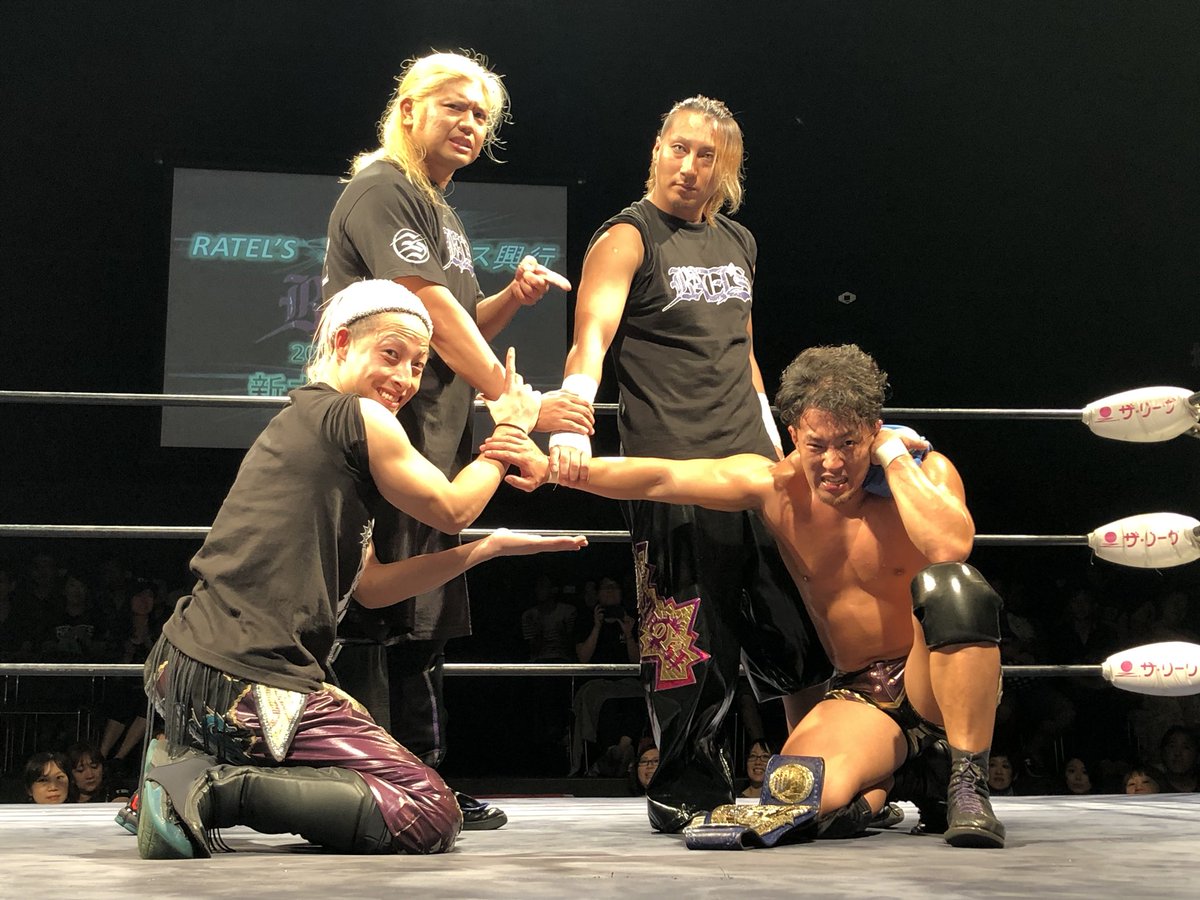 ~ Next up for NOAH is the start of the junior tag league on July 7th.
http://puroresuspirit.net/2018/06/noah-event-cards-for-july-august-2018/