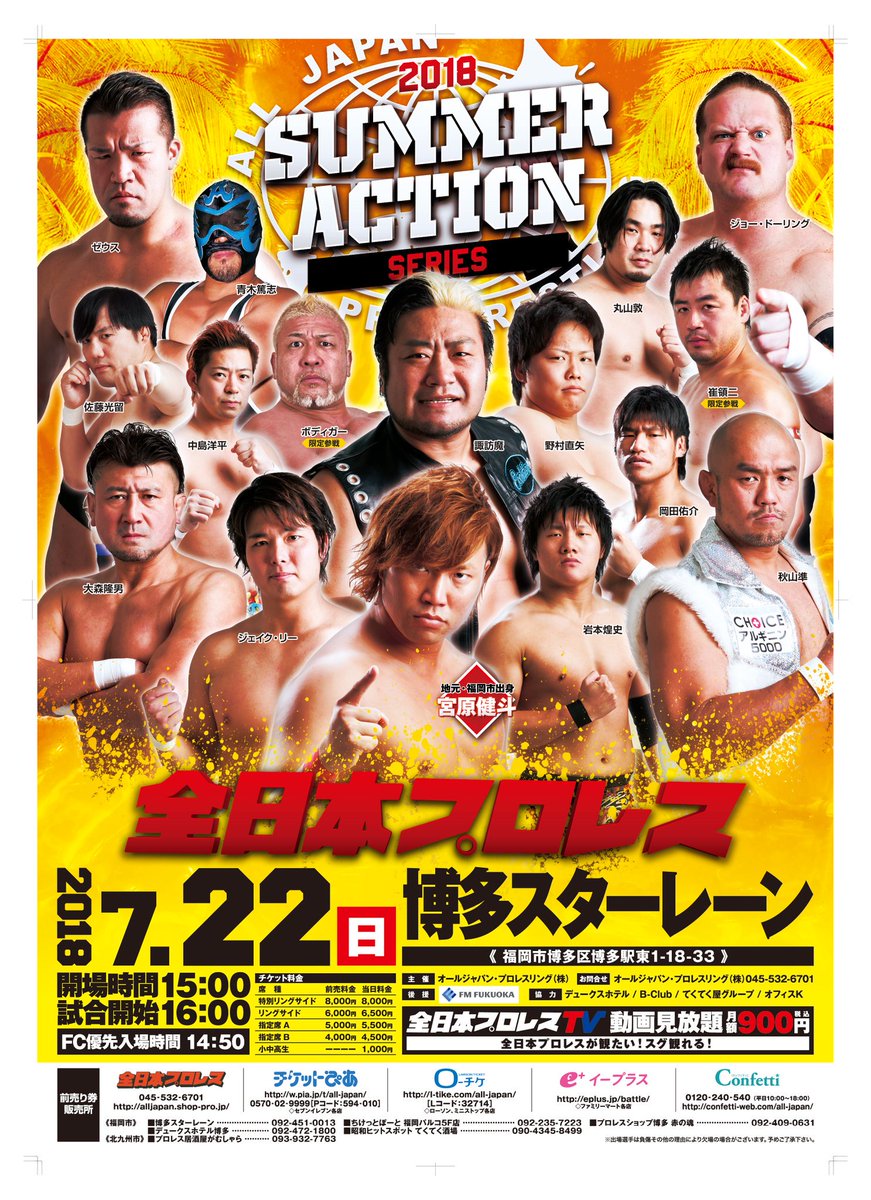 All Japan Pro-Wrestling "SUMMER ACTION SERIES", 7/22/2018 [Sun] 16:00 @ Hakata StarLanes in Fukuoka

568 Spectators
(1) Atsushi Maruyama vs. Koji Iwamoto
◆Winner: Iwamoto (6:18) with the Koko no Geijutsu.
(2) Black Tiger VII (FREE) vs. Keiichi Sato (FREE) vs. Masakado (LAND'S END)
◆Winner: Masakado (8:21) following the Kubitsuka on Keiichi.
(3) Atsushi Aoki & Hikaru Sato vs. Ultimo Dragon & Yohei Nakajima
◆Winner: Aoki (10:08) with a Texas Clover Hold on Yohei.
(4) Zeus & The Bodyguard (FREE) vs. Jake Lee & Ryoji Sai (LAND'S END)
◆Winner: Sai (11:35) following the Akagawa Tekkyo on Bodyguard.
~ Sai with the direct win over Bodyguard before the Asia title defense on the 29th.
(5) Kento Miyahara, Naoya Nomura & Yuma Aoyagi vs. Jun Akiyama, Takao Omori & Joe Doering
◆Winner: Miyahara (15:45) with a German Suplex Hold on Omori.
~ Aoyagi stated that he is ready to make another challenge against Akiyama for the Asia Tag belts.
(6) Dylan James vs. Yoshitatsu (FREE)
◆Winner: Yoshitatsu (11:57) following the CBJ.
~ Yoshitatsu made it known that he seeks to capture a belt in All Japan.
(7) World Tag Championship Match: [83rd Champions] Suwama & Shuji Ishikawa (FREE) vs. [Challengers] TAJIRI (FREE) & Gianni Valletta
◆Winner: Suwama (19:05) following a Backdrop on Valletta.
~ 1st successful title defense.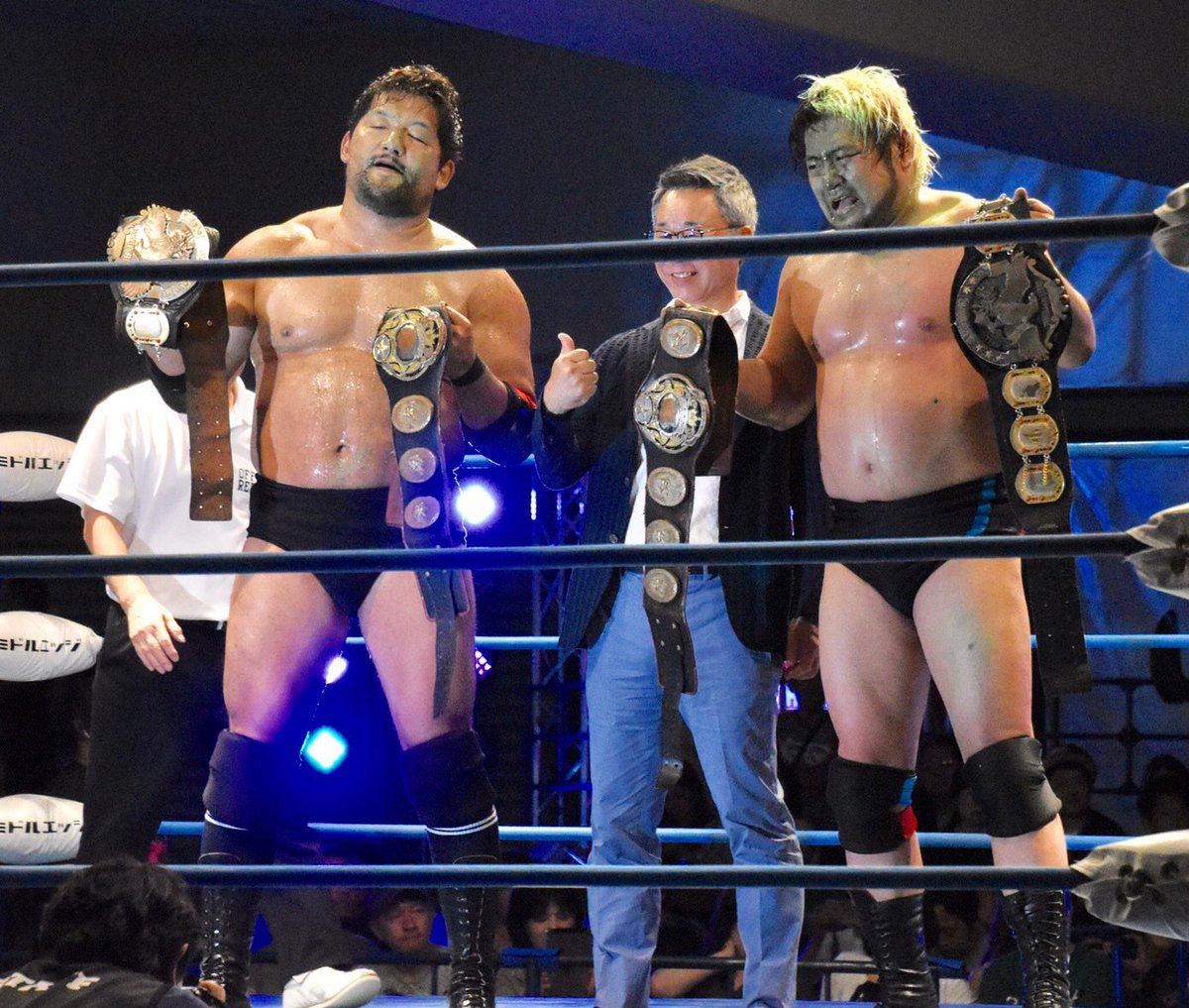 http://puroresuspirit.net/2018/06/ajpw-event-cards-for-july-august-2018/