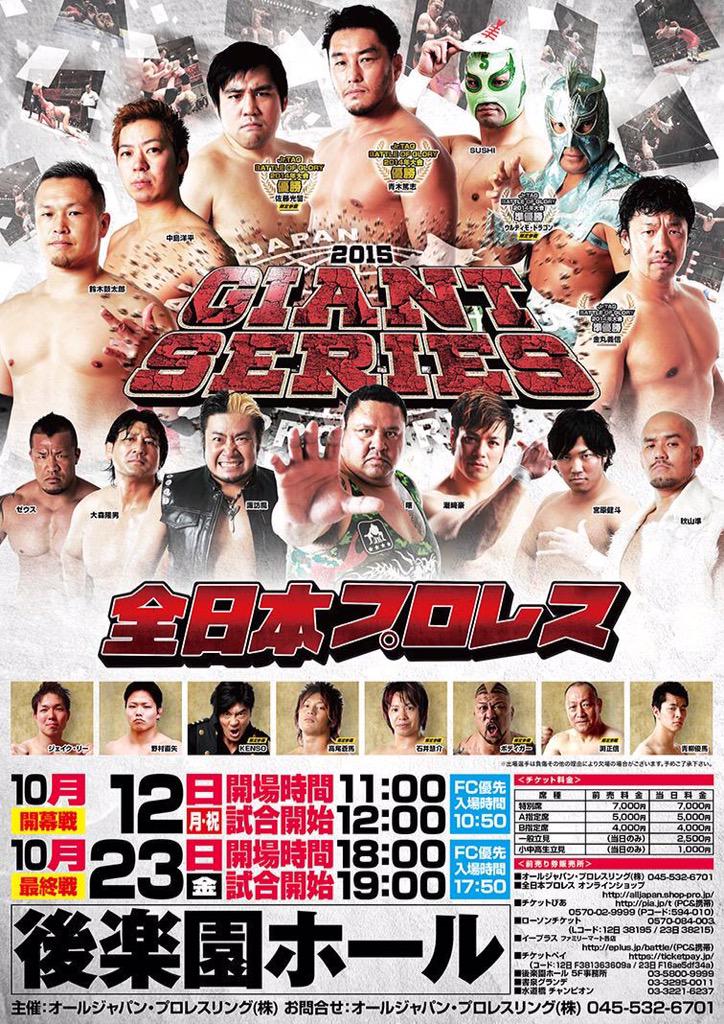 All Japan Pro-Wrestling "2015 Giant Series ~ Jr. TAG BATTLE OF GLORY", 10/12/2015 [Mon] 12:00 @ Korakuen Hall in Tokyo
~ All Japan's latest trainee Keiichi Sato announced that he will be making his pro-debut on October 23rd at the Korakuen Hall.
[Keiichi Sato 佐藤恵一 Born: 1/18/1993 from Koto-ku, Tokyo, 176cm, 85kg, training to make his debut since 3/31/2015.]
(1) Jake Lee vs. Zeus
◆Winner: Zeus (8:09) following a Lariat.
(2) Masao Inoue vs. Masanobu Fuchi
◆Winner: Masao (10:08) with a School Boy.
(3) Suwama, Shuji Ishikawa [FREE] & Hoshitango [DDT/FREE] vs. Kento Miyahara, KENSO [FREE] & Ryuji Hijikata [FREE]
◆Winner: Shuji (9:20) following a Running Knee Lift on KENSO.
~ Suwama tried to offer an alliance to Miyahara, but Miyahara threw a high kick at Suwama's face.
~After the match, Suwama again sent an offer to Miyahara as he gave him an Evolution t-shirt. Miyahara threw the shirt away.
~ Osamu Nishimura made a special appearance after the match as well as he announced that he will team with his student KENSO in the upcoming "Saikyo Tag League".
~ KENSO accepted Nishimura's offer as he bowed to his teacher.
~ During the backstage interview, Shuji stated that he wants to team with Hoshitango in the tag league.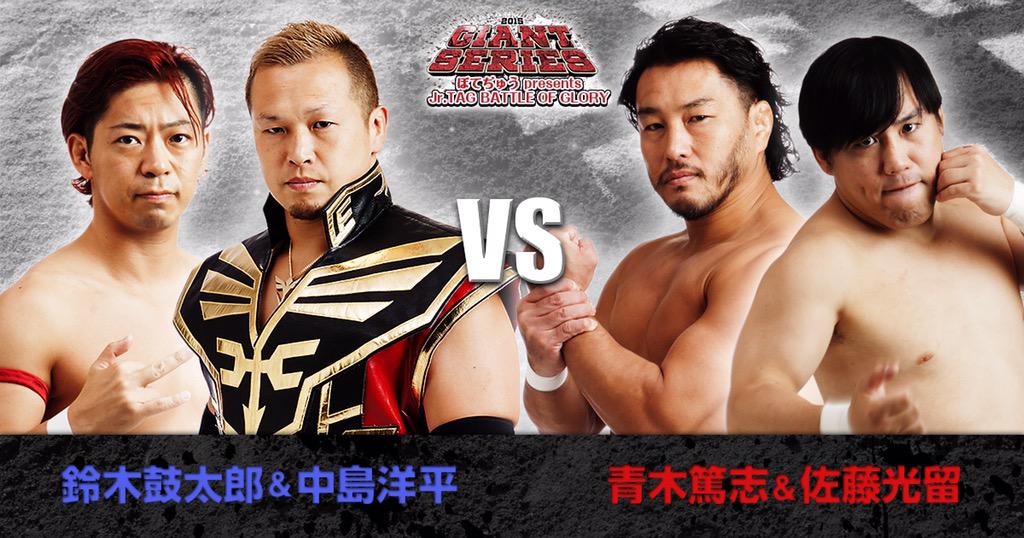 (4) Jr. TAG BATTLE OF GLORY Match: Yohei Nakajima & Kotaro Suzuki vs. Atsushi Aoki & Hikaru Sato [Pancrase MISSION]
◆Winner: Hikaru (9:20) with a Heel Hold on Yohei.
~ Aoki/Hikaru [1 win = 2 points]
~ Kotaro/Yohei [1 loss = 0 points]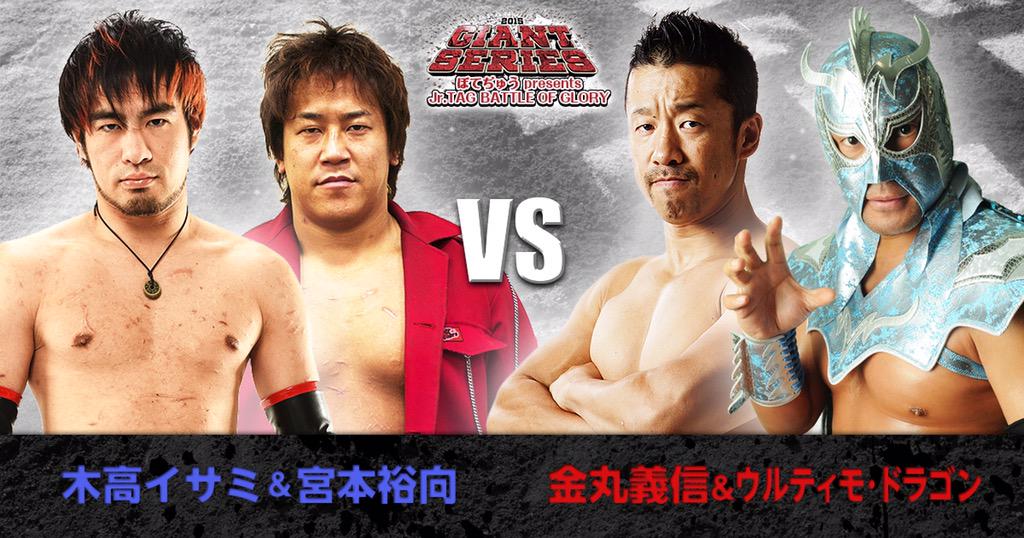 (5) Jr. TAG BATTLE OF GLORY Match: Isami Kodaka [BASARA] & Yuko Miyamoto [666] vs. Yoshinobu Kanemaru & Ultimo Dragon [Toryumon MEXICO]
◆Winner: Miyamoto (23:36) following a Fire Thunder on Kanemaru.
~ Yankee pick up their first ever win in an All Japan ring, let alone over the Asia Tag Champions.
~ Isami/Miyamoto [1 win = 2 points]
~ Kanemaru/Dragon [1 loss = 0 points]

(6) Akebono, Yutaka Yoshie [FREE] & Naoya Nomura vs. Jun Akiyama, Takao Omori & Yuma Aoyagi
◆Winner: Akiyama (15:29) following a Wrist Clutch style Exploder on Yoshie.
~ Akiyama with a win over Yoshie showcasing his power and determination heading into the Triple Crown challenge on 11/1.
AJPW Event Cards for September & October 2015
http://puroresuspirit.net/2015/08/ajpw-event-cards-for-september-october-2015/