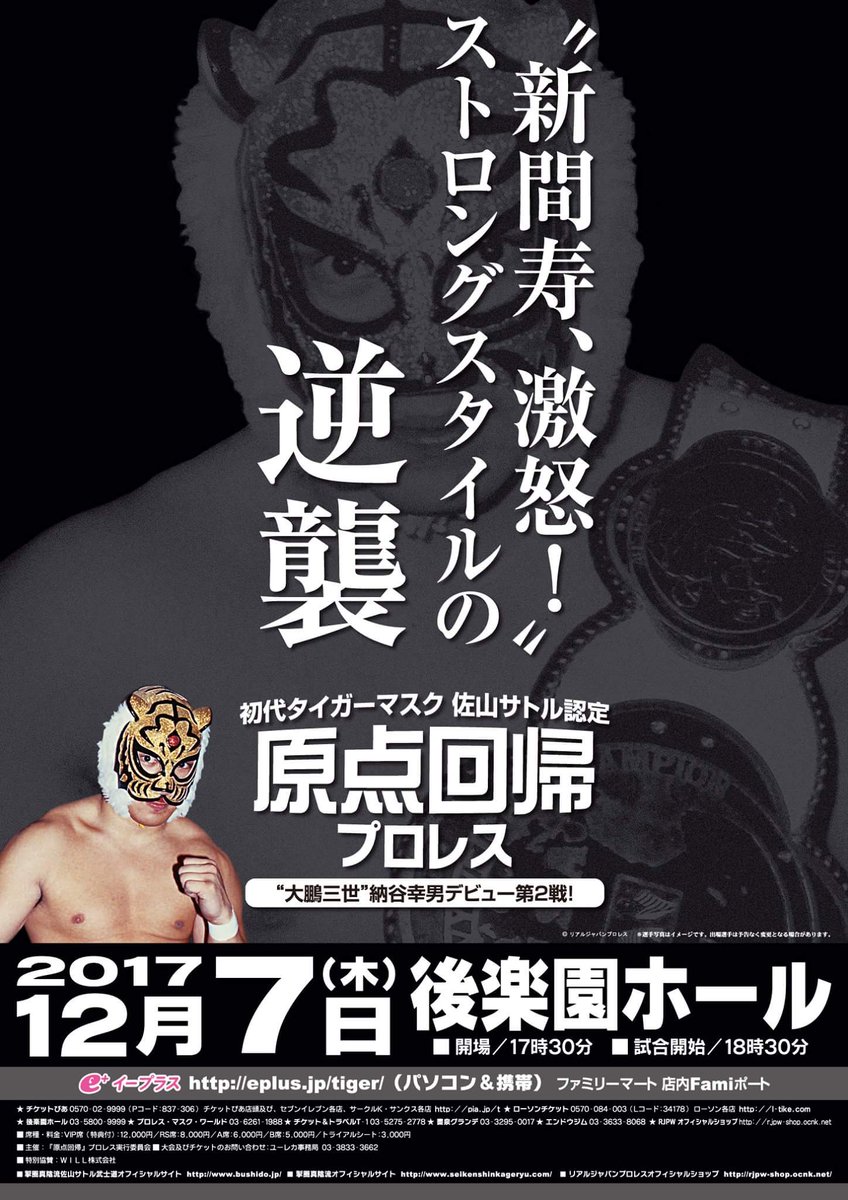 Real Japan Pro-Wrestling "Return to Origin", 12/7/2017 [Thu] 18:30 @ Korakuen Hall in Tokyo
1,465 Spectators
~ A 10 count gong was held for the late Don Arakawa.
~ Tiger Mask held a public exhibition with Taka Kunoh, Nobuyuki Kurashima, Super Rider and Hayato Mashita, as he showed off the key points of what "strong style" truly represents. The veteran showed off some moves of his own as he stated that he intends to return to the ring the next show which will be March 28 at the Korakuen Hall.
(1) Masakatsu Funaki (FREE) vs. Takatoshi Matsumoto (ALPHA)
◆Winner: Funaki (6:29) following the Hybrid Blaster.
(2) "3rd Generation Taioh" Yukio Naya vs. Raijin Yaguchi (FREE)
◆Winner: Naya (1:26) following a Backdrop.
~ The rookie Naya claims his second direct win over the veteran Yaguchi.
~ His 3rd career match is set to take place on March 28.
(3) Legend Championship Match: [13th Champion] Super Tiger vs. [Challenger] HGZ
◆Winner: Super Tiger (7:24) with a German Suplex Hold.
~ No next challenger was decided at this time, but Super Tiger stated that he is eager to continue proving himself as a fighting champion.