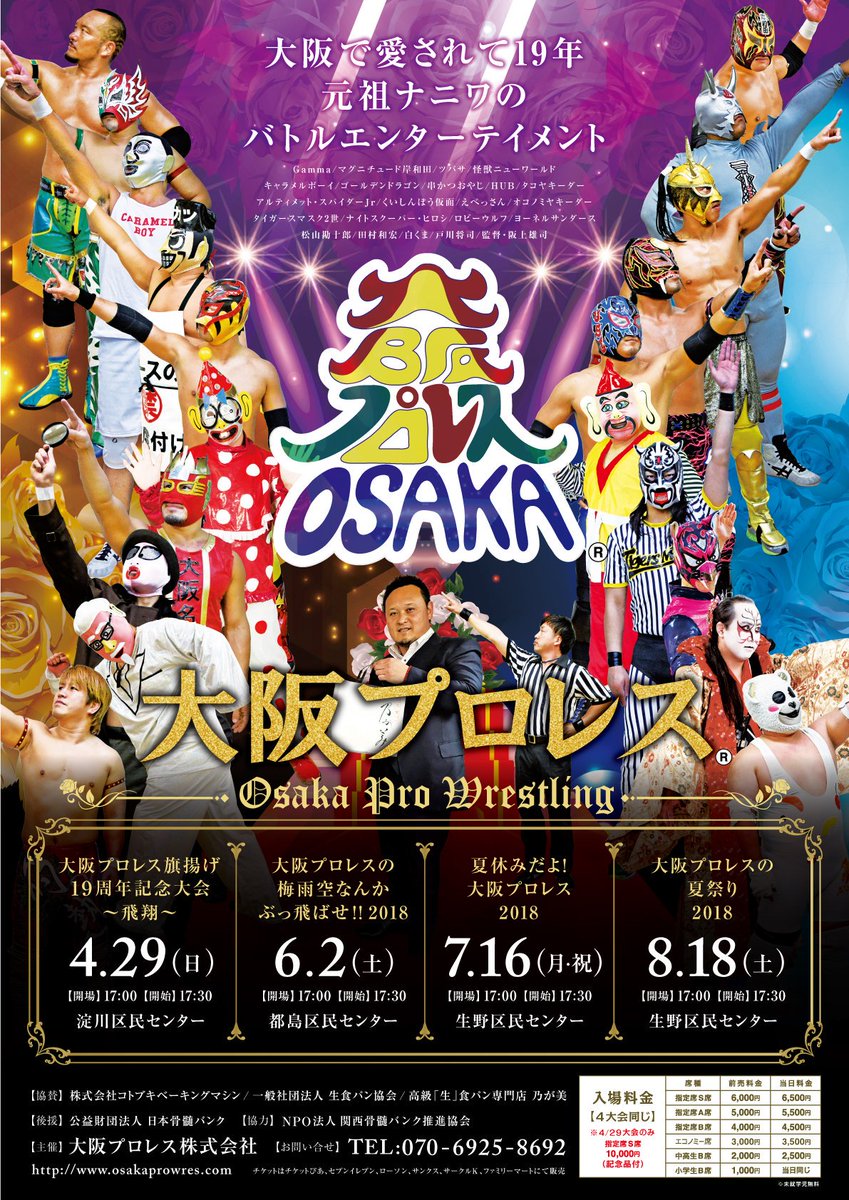 Osaka Pro-Wrestling, 6/2/2018 [Sat] 17:30 @ Miyakojima Community Center in Osaka
(1) Osaka Pro vs DG New Generation Special Challenge Match: Kuishinbo Kamen, Tsubasa & Ultimate Spider Jr. vs. Yuki Yoshioka, Hyu Watanabe & Oji Shiba
◆Winner: Yoshioka (14:51) with the Quick Draw on Kuishinbo.
(2) Tigers Mask II vs. Kanjyuro Matsuyama
◆Winner: Matsuyama (9:31) with the Tobikage.
(3) Caramel Boy & Golden Dragon vs. Gamma & Magnitude Kishiwada
◆Winner: Kishiwada (9:55) following a Vertical Drop Brainbuster on Dragon.
(4) Special Single Match: HUB vs. Kaito Ishida
◆Winner: HUB (14:05) with the Arumaka-Shuryo.
(5) Osaka Pro-Wrestling Championship Match: [31st Champion] Kushikatsu Oyaji vs. [Challenger] Takoyakida
◆Winner: Kushikatsu (15:31) with the Kushikatsu Driver.
~ 1st successful title defense.