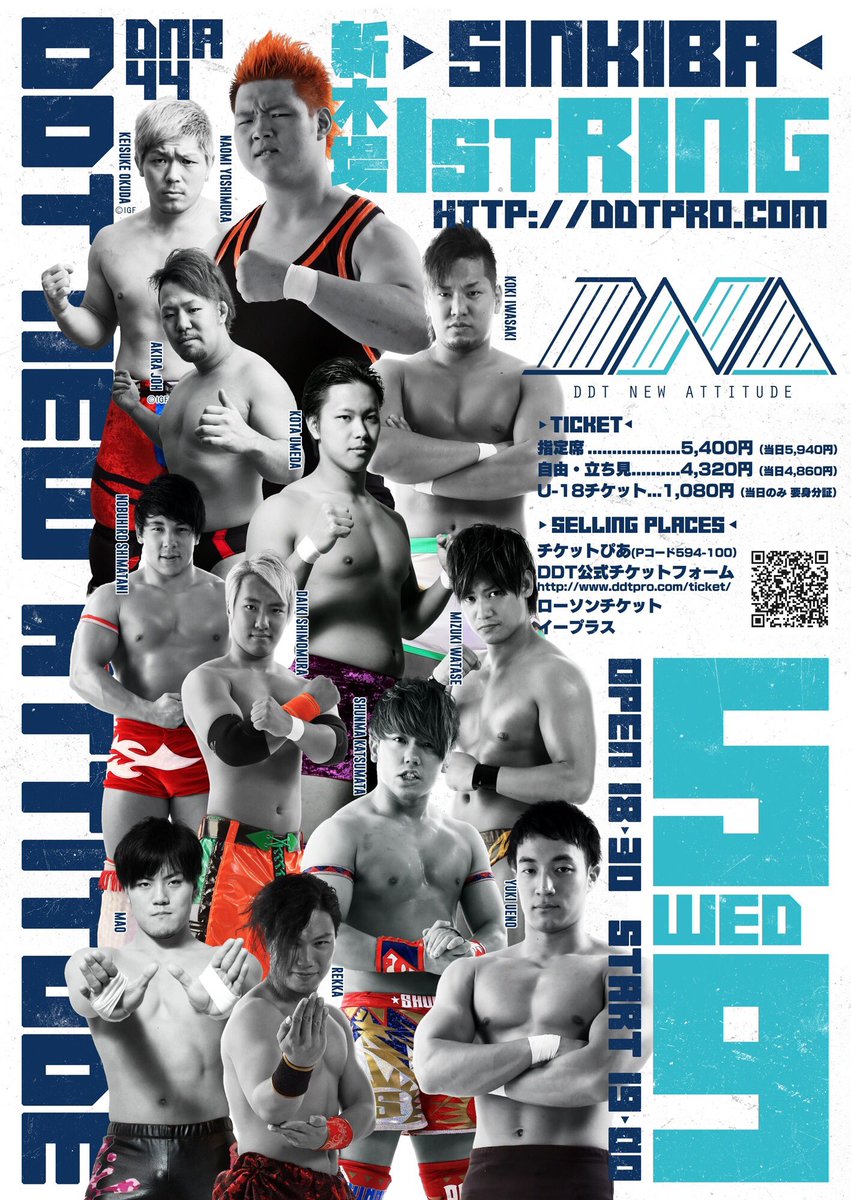 DNA 44, 5/9/2018 [Wed] 19:00 @ Shinkiba 1stRING in Tokyo
117 Spectators
~ Yuki Iino
(1) Nobuhiro Shimatani vs. Joji Otani (HEAT-UP)
◆Winner: Joji (10:34) with a Wrist Clutch style Northern Lights Suplex Hold.
(2) Choun Shiryu (New Beijing) vs. Rekka
◆Winner: Shiryu (9:19) with a Chinese Reverse Gory Special Bomb.
(3) Mizuki Watase & Jason Kincaid vs. Tomoya Hirata (FREEDOMS) & Baliyan Akki (India)
◆Winner: Watase (9:37) following a Backdrop on Akki.
(4) DNA vs Kibatai: Kouki Iwasaki & MAO vs. Ryuichi Sekine & Ryota Nakatsu (both BASARA)
◆Winner: Sekine (13:24) with the Let's Combine on MAO.
~ Iwasaki and Nakatsu agreed to a singles match on the 6/3 show in Shinjuku.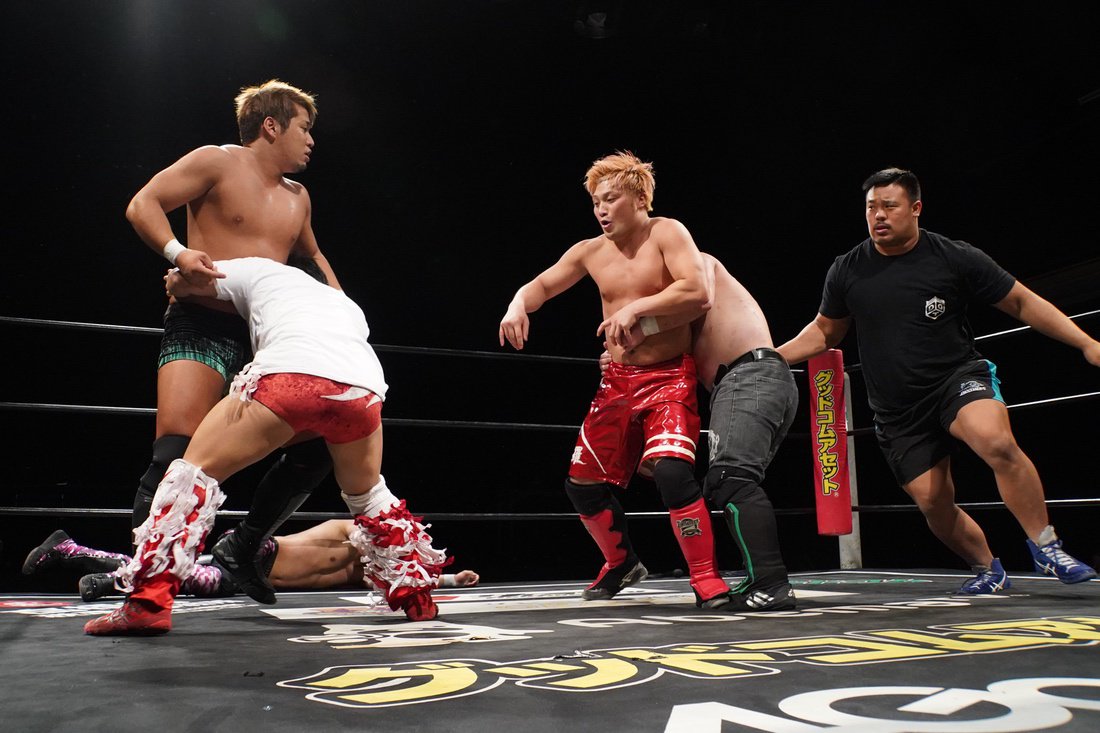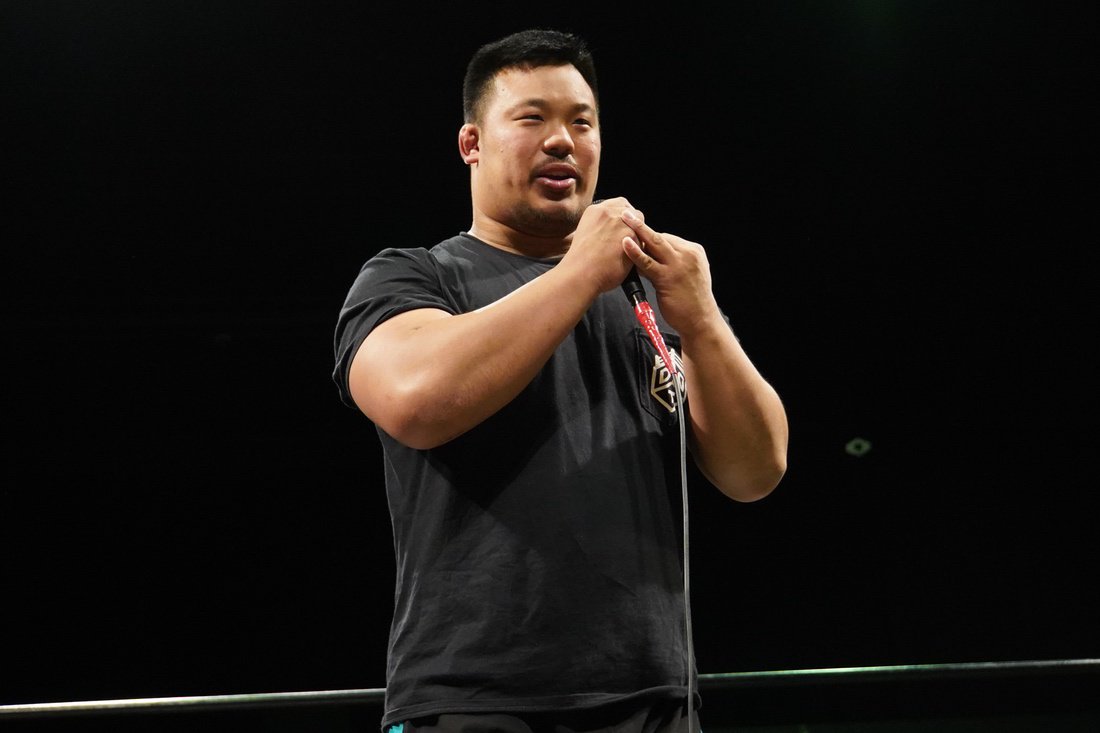 ~ Yuki Iino announced that he will be returning to active competition on 6/3.
(5) Kota Umeda vs. Daiki Shimomura
◆Winner: Imeda (11:45) following the Umeda Driver.
(6) DNA vs Naomi Kingdom: Shunma Katsumata, Yuki Ueno & Koju Takeda (666) vs. Naomi Yoshimura, Keisuke Okuda (FREE) & Akira Joe (FREE)
◆Winner: Ueno (19:15) with a Frog Splash on Joe.
~ Following the win, Ueno called out for a singles match against Yoshimura on 6/3.