VKF Pro-Wrestling "Spring Stampede 2018", 4/30/2018 [Mon] 17:00 @ Osaka Tenmabashi Dawn Center
(1) Yuto Kikuchi (Doutonbori) vs. Akira Joe (FREE)
◆Winner: Akira (8:57) following the Cross Rhodes.
(2) CHANGO (FREE) vs. MIYAWAKI (FREE)
◆Winner: MIYAWAKI (8:37) via pin-fall.
(3) SUGI (ZERO1) vs. Shinya Ishida (Sportiva)
◆Winner: SUGI (8:16) with a Swan-dive style Firebird Splash.
(4) Daisuke Kanehira & Joji Otani (both HEAT-UP) vs. Kenichiro Arai (DG) & Hide Kubota (FREE)
◆Winner: Arai (13:32) via pin-fall on Joji.
(5) Goa, Billyken Kid & Tsubasa (all FREE) vs. Yasu Kubota (FREE), Yuya Susumu (FREEDOMS) & Masamune (FREE)
◆Winner: Billyken (14:00) with a Super-Rana on Yasu.
~ Issues were noticable between Goa and Susumu.
(6) VKF Championship Match: [9th Champion] TORU vs. [Challenger] Voltage
◆Winner: TORU (16:08) following a Vertical Fall style Brainbuster.
~ 2nd successful title defense.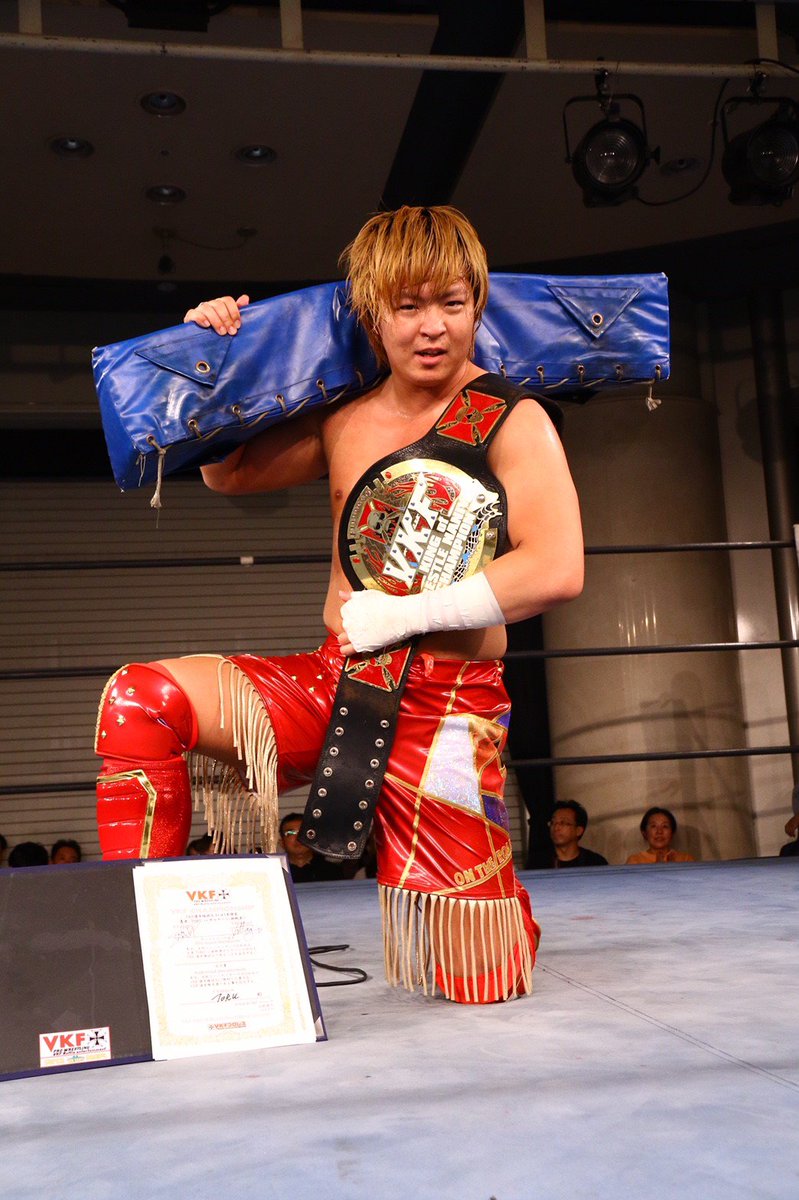 ~ MIYAWAKI joined the heel unit "mBs", which now contains Hide Kubota, Kenichiro Arai, Voltage, and now MIYAWAKI.
~ A 4 vs 4 match was proposed for the 6/6 show, as mBs will take on TORU, Joji Otani, Daisuke Kanehira, and a currently unnamed partner.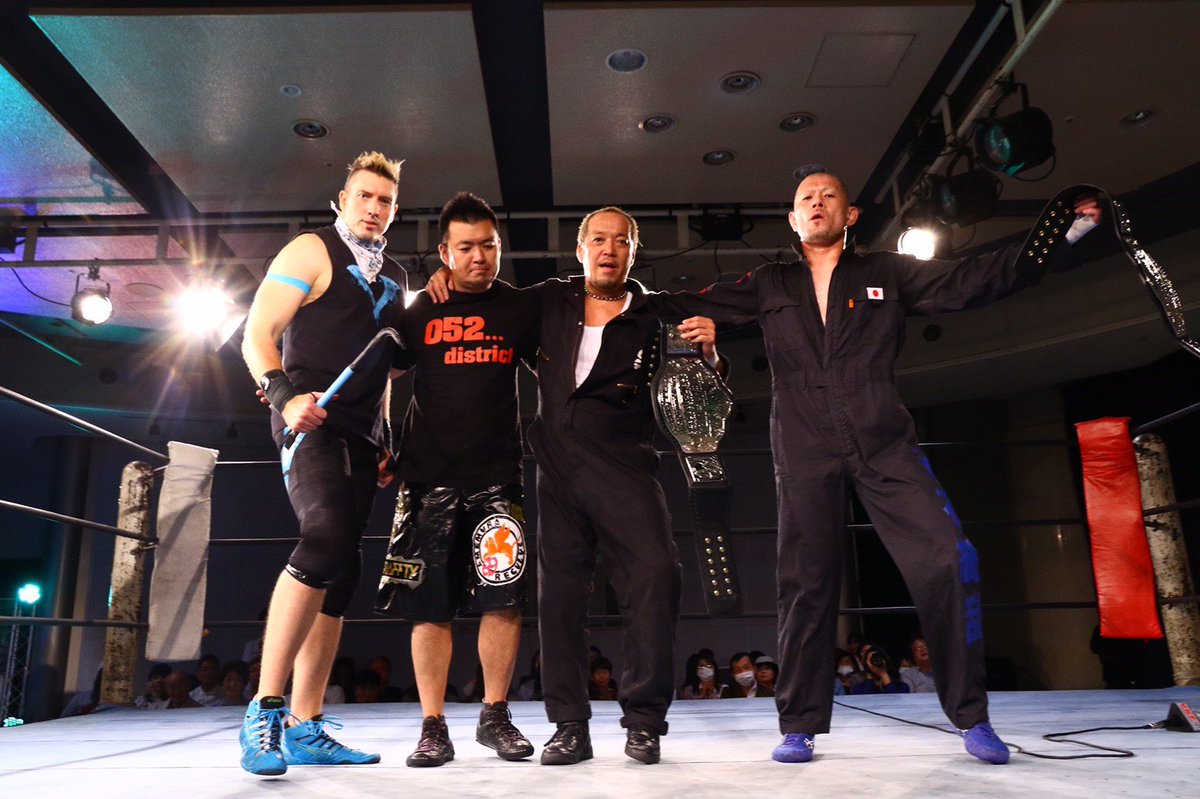 http://puroresuspirit.net/tag/vkf/
~ The next show will take place on 5/25 at the Shinkiba 1stRING in Tokyo. Then they will be back in Osaka on 6/6.