ZERO1 "15th Annual Dedication Pro-Wrestling", 4/8/2018 [Sun] 13:00 @ Yasukuni Shrine in Tokyo
1,032 Spectators
(1) KAMIKAZE vs. Yoshikazu Yokoyama
◆Winner: KAMIKAZE (7:01) with a Backslide.
(2) ZERO1 vs Michinoku: Towa Iwasaki & Shoki Kitamura vs. Yasutaka Osera & Koji Kawamura (both Michinoku)
◆Winner: Iwasaki (8:57) with a Boston Crab on Kawamura.
(3) TARU & Hartley Jackson vs. Shogun Okamoto (FREE) & Mitsuo Momota (Riki Enterprise)
◆Winner: Momota (9:52) via ring out on TARU.
(4) NWA UN Heavyweight Championship Match: [29th Champion] Super Tiger (RJPW) vs. [Challenger] Chris Vice
◆Winner: Vice (12:41) following a Package Piledriver.
~ Vice becomes the 30th champion.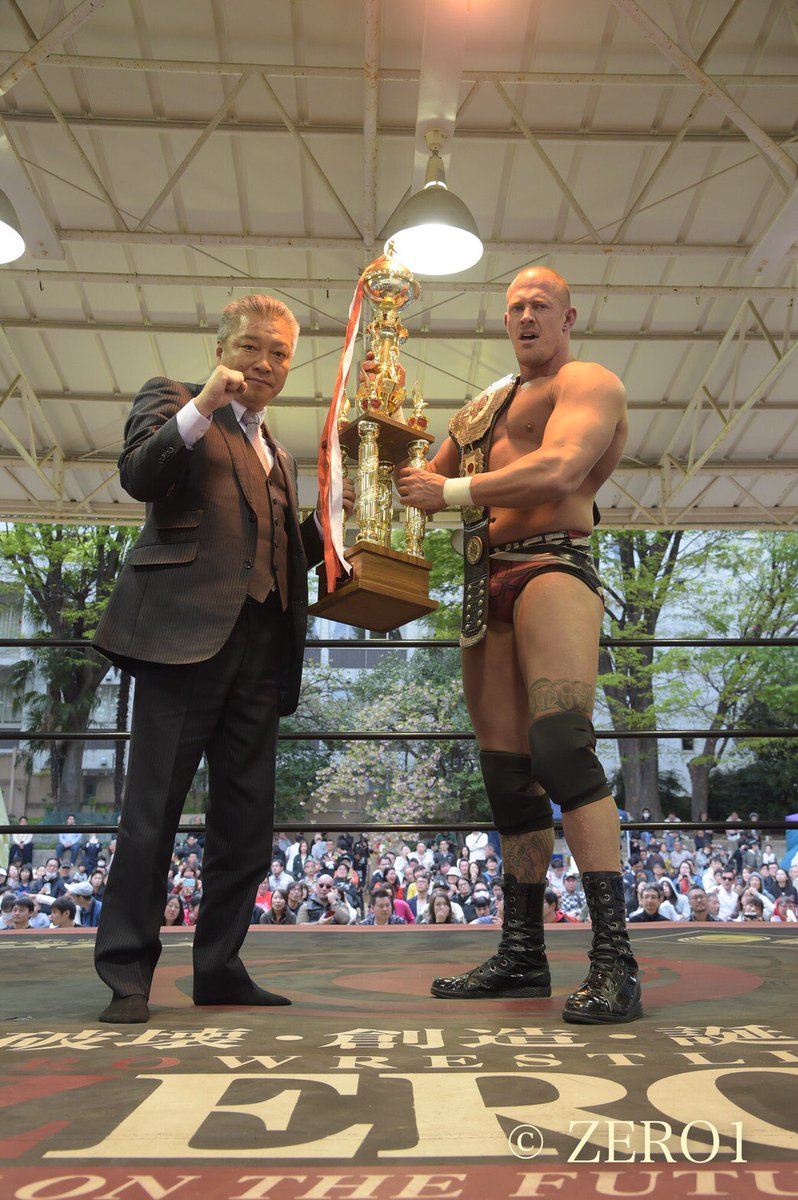 (5) Jinsei Shinzaki (Michinoku) & Mr. Gannosuke (GUTS) vs. Shinjiro Otani & Tatsuhito Takaiwa
◆Winner: Shinzaki (15:29) with the Gokurakugatame on Takaiwa.
(6) Ikuto Hidaka, Takuya Sugawara & Sean Guinness vs. Jason Lee (FREE), SUGI & Shoji Fukushima
◆Winner: Sugawara (16:44) following the Shisanputa on Fukushima.
(7) Kohei Sato vs. Yuji Hino (FREE)
◆Winner: Hino (12:27) following the Fucking BOMB.
(8) Yusaku Obata & Yuko Miyamoto vs. Masato Tanaka & Jiro "Ikemen" Kuroshio
◆Winner: Obata (15:56) following a Lionsault style Knee Drop on Tanaka.
~ Following the match, Hartley Jackson and Chris Vice appeared in the ring, as Hartley confronted the World Champion Obata before their match on April 22 .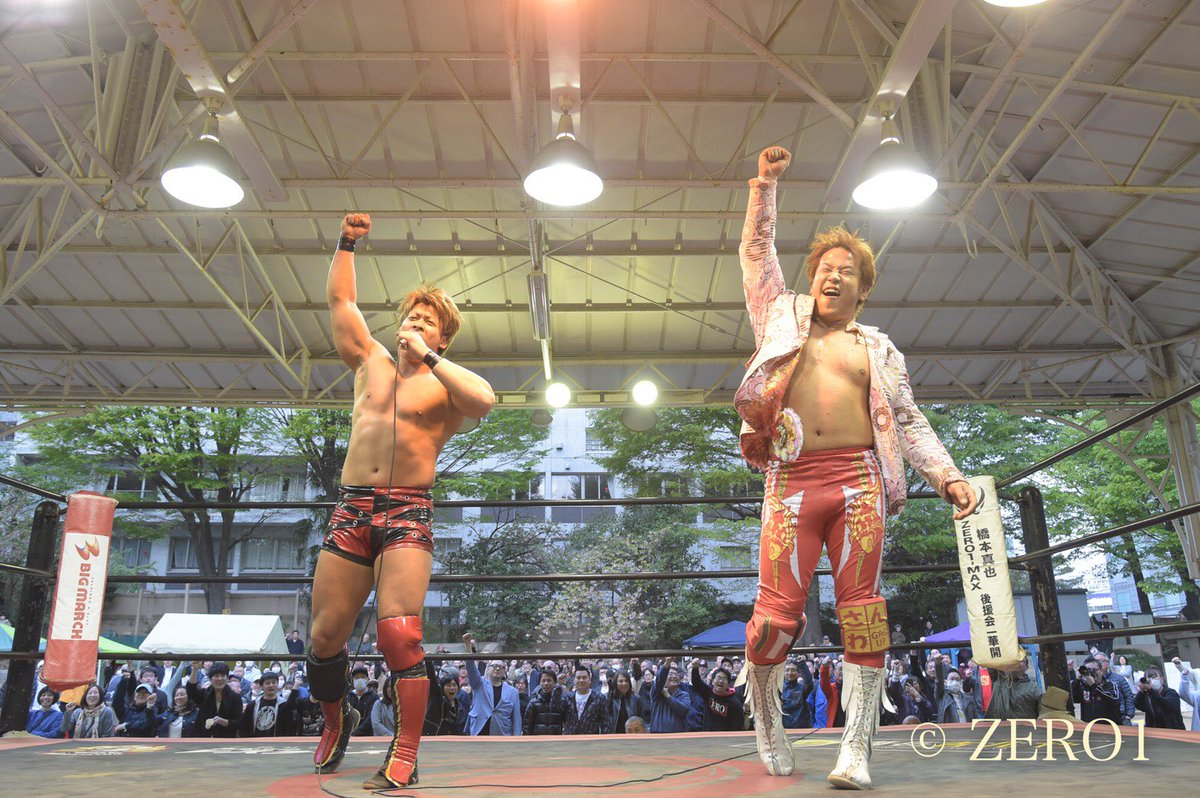 http://puroresuspirit.net/tag/zero1/
~ Upcoming…
ZERO1 "Dream Series", 4/22/2018 [Sun] @ Shinjuku FACE in Tokyo
(-) KAMIKAZE vs. Yoshikazu Yokoyama
(-) Shinjiro Otani vs. Tatsuhito Takaiwa
(-) Masato Tanaka & Takashi Sugiura (NOAH) vs. Kohei Sato & SUGI
(-) World Heavyweight Championship Match: [22nd Champion] Yusaku Obta vs. [Challenger] Hartley Jackson
~ 4th title defense.