VKF Pro-Wrestling "Battle Ground -Senjo- 2018", 3/21/2018 [Wed] @ Azalea Taisho in Osaka
321 Spectators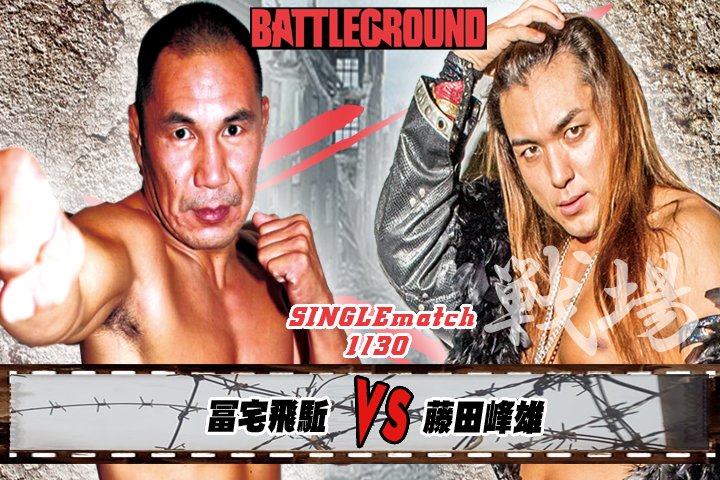 (1) Takaku Fuke (Pancrase MISSION) vs. Mineo Fujita (Chinko)
◆Winner: Mineo (9:10) with a Gannosuke Clutch.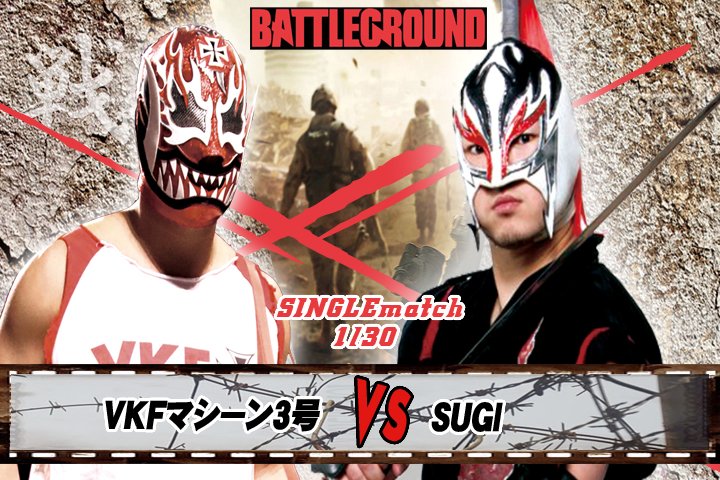 (2) VKF Machine #3 vs. SUGI (ZERO1)
◆Winner: SUGI (6:18) with a n Swan-dive style Firebird Splash.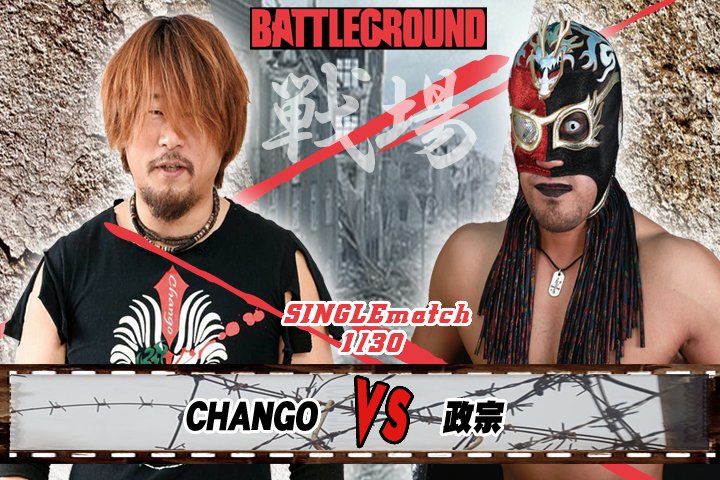 (3) Masamune (FREE) vs. CHANGO (FREE)
◆Winner: Masamune (11:14) with the Watarirai.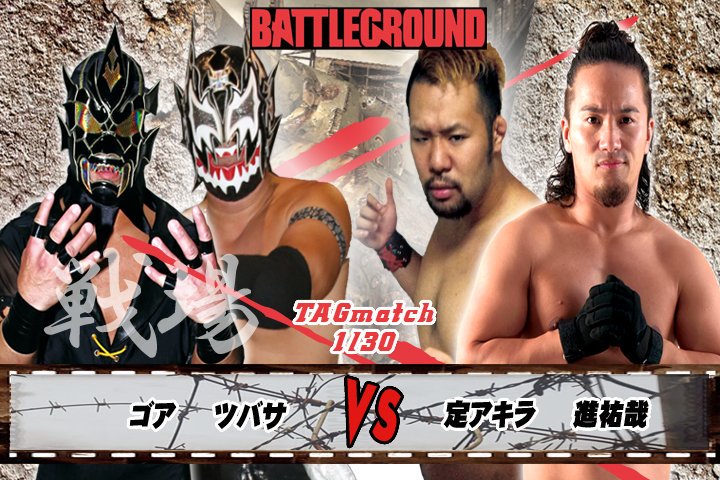 (4) Tsubasa & Goa (both FREE) vs. Akira Joe (FREE) & Yuya Susumu (FREEDOMS)
◆Winner: Goa (12:47) with a Swan-dive style Diving Body Press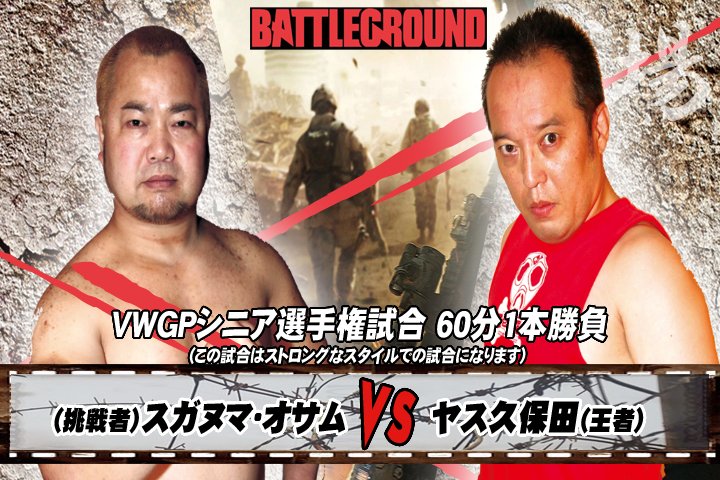 (5) VWGP Senior Championship Match: [Champion] Yasu Kubota vs. [Challenger] Osamu Suganuma
◆Winner: Suganuma (11:37) with the Nu.
~ Champion falls on his first defense, but Suganuma stated that he does not want the belt. So the belt is now vacant.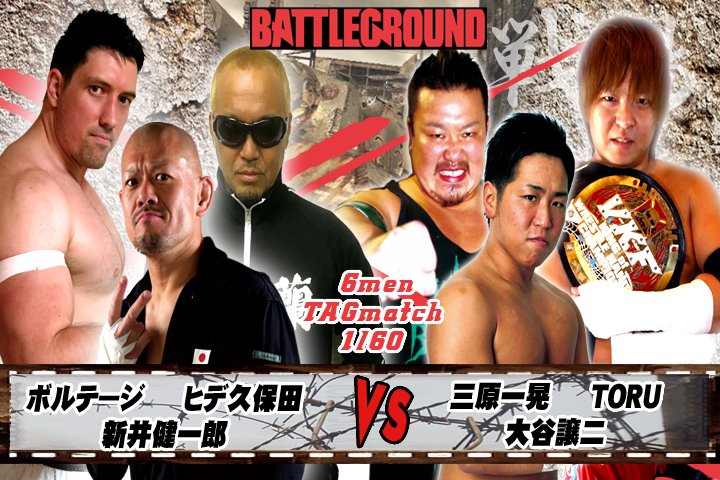 (6) Kenichiro Arai (DG), Hide Kubota (FREE) & Voltage vs. TORU (Doutonbori), Kazuaki Mihara (Doutonbori) & Joji Otani (GUTS)
◆Winner: Voltage (16:58) with the Ten Thousand Bolt on TORU.
~ Voltage with the direct win over the VKF Champion.