ZERO1 "Dream Series ~ Sozo no Jin", 3/4/2018 [Sun] 11:30 @ Korakuen Hall in Tokyo
887 Spectators
(1) Yoshikazu Yokoyama vs. Shoki Kitamura
◆Winner: Yokoyama (6:05) with a Camel Clutch.
(2) TARU, KAMIKAZE, Hartley Jackson & Chris Vice vs. Super Tiger, Tatsuhito Takaiwa, Shoji Fukushima & Towa Iwasaki
◆Winner: Vice (8:45) following a Package Driver on Fukushima.
(3) NWA Light Heavyweight Tag Championship Match: [26th Champions] SUGI & Masamune (FREE) vs. [Challengers] Takuya Sugawa & ASUKA (WAVE)
◆Winner: SUGI (10:49) with the Ichi-no-Tani on ASUKA.
~ 1st successful title defense.
(4) ZERO1 17th Anniversary Special Tag Match: Shinjiro Otani & Naomichi Marufuji (NOAH) vs. Ikuto Hidaka & Yuko Miyamoto (666)
◆Winner: Marufuji (17:12) following a Shiranui on Hidaka.
---
~ ZERO1 announced the following wrestlers will compete at the Yasukuni Shine show on April 8. Jason Lee, Mr. Gannosuke, Jinsei Shinzaki & Jiro "Ikemen" Kuroshio
~ One match was also announced as Yusaku Obata & Yuko Miyamoto take on the team of Masato Tanaka & Jiro "Ikemen" Kuroshio.
---
(5) NWA World Junior & International Junior Double Championship Match: [120th & 20th Champion] Sean Guinness vs. [Challenger] Isami Kodaka (BASARA)
◆Winner: Kodaka (9:23) following the Isami-ashi-zan.
~ Champion falls on his 2nd title defense. Kodaka becomes the 121st and 21st Champion.
[Kodaka now has 4 belts in his possession, which include the Union MAX (BASARA) and also the STRONGEST-K TAG belts in K-DOJO.]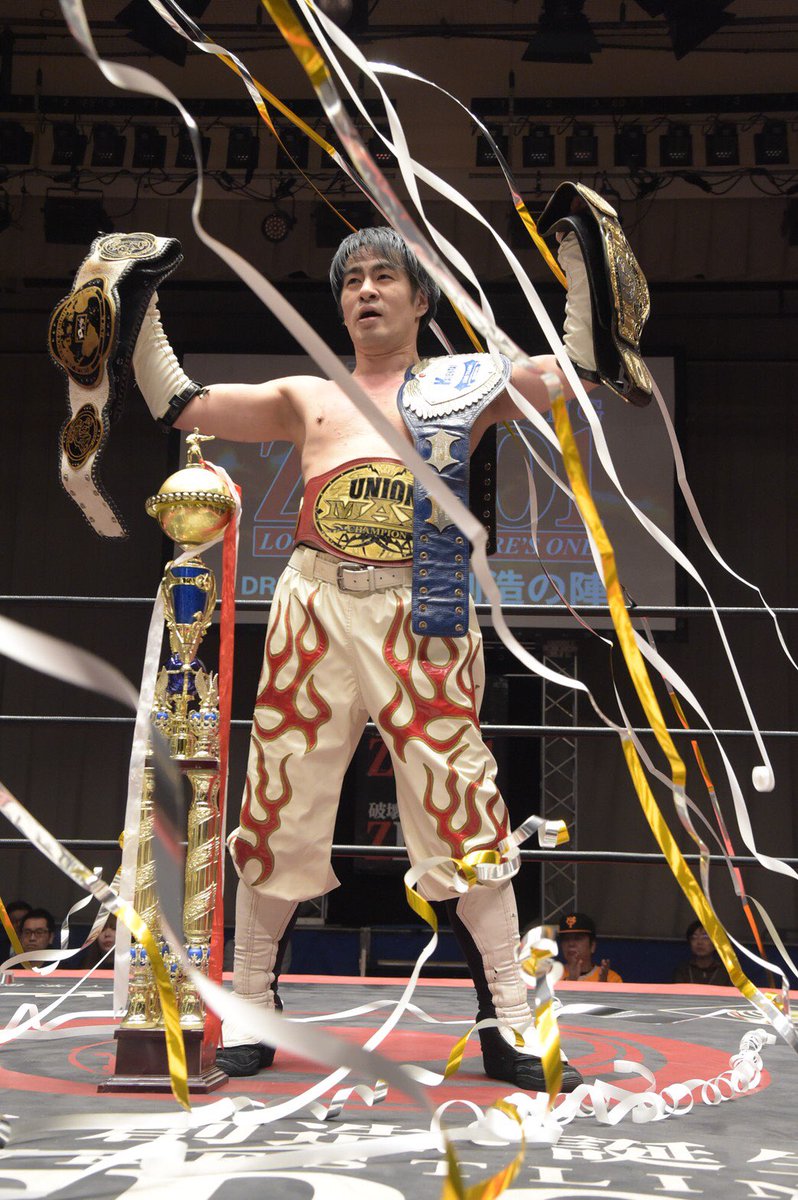 (6) NWA Intercontinental Tag Championship Match: [37th Champions] Shogun Okamoto & Yutaka Yoshie (both FREE) vs. [Challengers] Masato Tanaka & Yuji Hino (FREE)
◆Winner: Hino (17:01) following the Fucking BOMB on Okamoto.
~ Champions fall on their 2nd title defense. Tanaka & Hino become the 38th champions.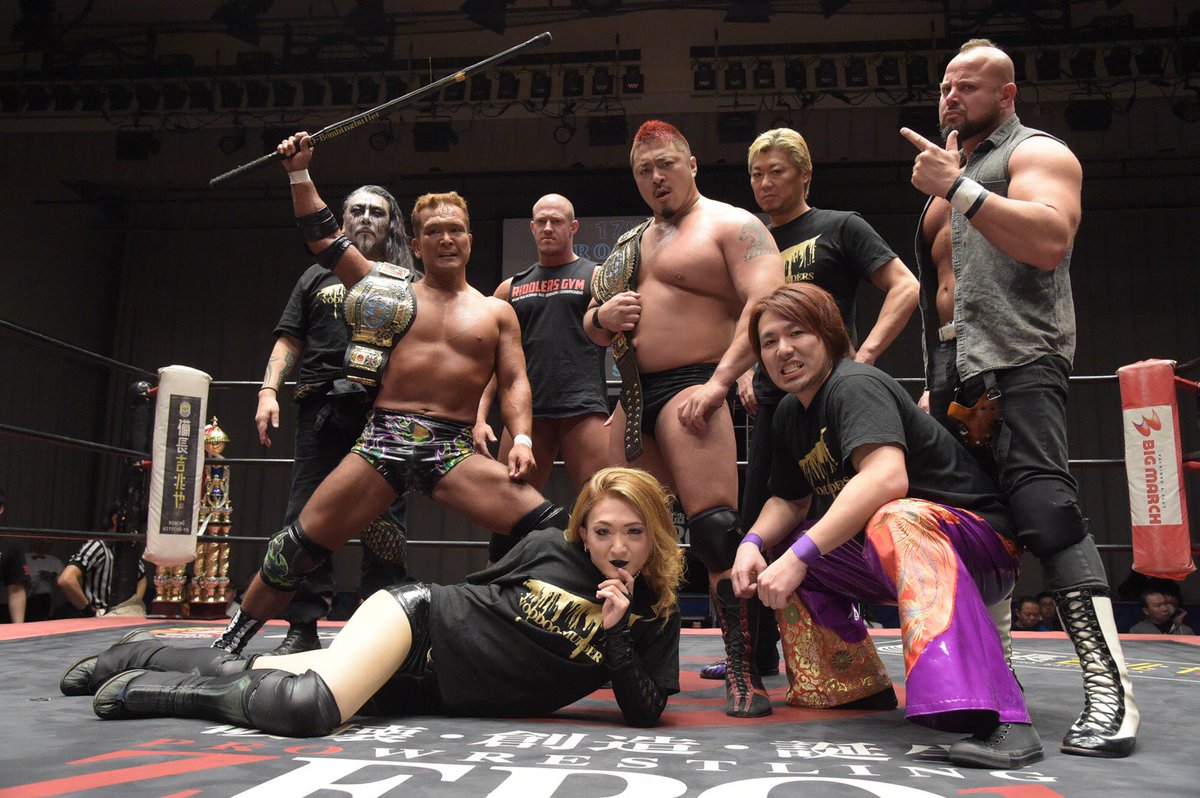 (7) World Heavyweight Championship Match: [22nd Champion] Yusaku Obata vs. [Challenger] Kohei Sato
◆Winner: Obata (16:15) following a Diving Double Knee Drop.
~ 3rd successful title defense.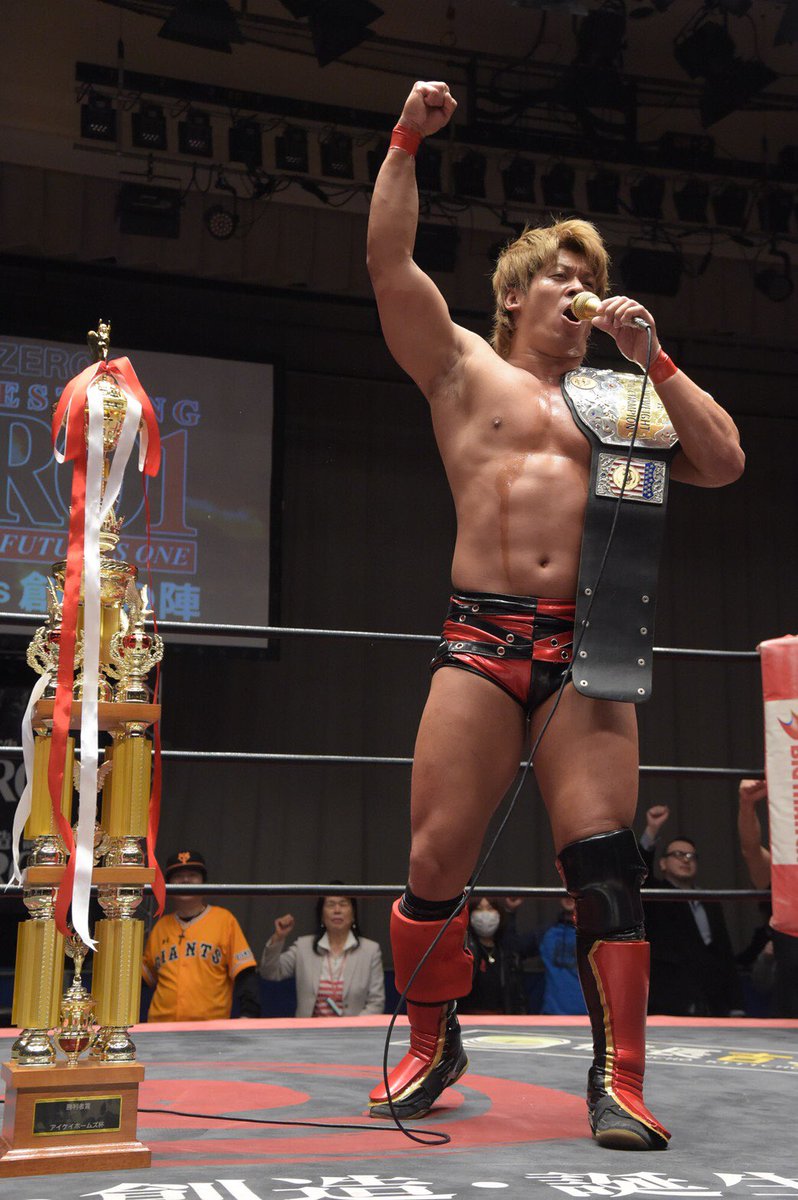 http://puroresuspirit.net/tag/zero1/
~ Upcoming…
ZERO1, 3/18/2018 [Sun] @ Nagoya City Tsuyahashi Sports Center in Aichi
() Shinjiro Otani & Tatsuhito Takaiwa vs. Ikuto Hidaka & Sean Guinness
() Yoshikazu Yokoyama vs. KAMIKAZE vs. Akane Fujita
() Takuya Shibiyama & Chris Vice vs. Shoji Fukushima & Towa Iwasaki
() Yasu Kubota & Hide Kubota vs. TARU & Hartley Jackson
() Takuya Sugawara vs. SUGI
() Masato Tanaka & Yuji Hino vs. Yusaku Obata & Kohei Sato