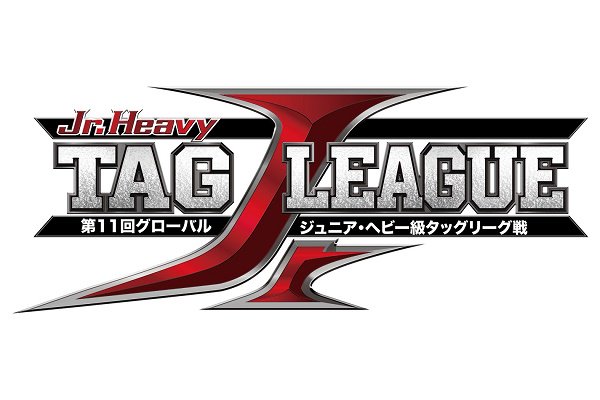 Pro-Wrestling NOAH "Summer Navig. 2017 ~ 11th Annual Jr. Heavyweight Tag League", 7/20/2017 [Thu] 18:30 @ EDION Arena Osaka, Second Stadium
~ Rookie Jyunta Miyawaki was announced to make his debut on August 12 at the Yokohama Radiant Hall.
[Stats: 170cm, 80kg, born on June 14, 1997 from Takamatsu City, Kagawa Prefecture. He has a background in judo through junior and high school. He began training for NOAH in April of 2016 and saw his pre-debut in December of that year in his hometown area.]
(1) Exhbition Match: Akitoshi Saito vs. Seiichi Ikemoto
♦Winner: DRAW (10:00) Time Expired.
~ The former DEEP Welterweight Champion stated that he is eager to compete in NOAH again in the future.
(2) Junior Tag League Match: Shunma Katsumata & MAO vs. Kaiser & Gaston Mateo
♦Winner: Mateo (8:02) following a Double Arm Facebuster on MAO.
~ Kaiser/Mateo [2 wins, 3 losses = 4 points]
~ Katsumata/MAO [2 wins, 3 losses = 4 points]
(3) Junior Tag League Match: Hajime Ohara & Hitoshi Kumano vs. Gurukun Mask & Shuri Joe
♦Winner: Kumano (13:01) with the Flash Package on Joe.
~ Ohara/Kumano [4 wins, 1 loss = 8 points]
~ Gurukun/Joe [5 losses = 0 points]
(4) Go Shiozaki, Atsushi Kotoge, Muhammad Yone & Quiet Storm vs. Brian Cage, Cody Hall, KAZMA SAKAMOTO (FREE) & Masao Inoue (FREE)
♦Winner: Yone (12:01) following the Funky Buster Bomb on Inoue.
(5) Kenoh vs. Eddie Edwards
♦Winner: Edwards (10:48) following the Boston Knee Party.
~ Edwards stated that his goal is for the right to challenge for the GHC Heavyweight belt. Which he hopes to acquire the right come win after win by the close of this tour.
(6) Junior Tag League Match: Daisuke Harada & Tadasuke vs. Phil Atlas & Seiya Morohashi
♦Winner: Atlas (13:23) following a Modified Back Breaker on Tadasuke.
~ Atlas/Morohashi [3 wins, 2 losses = 6 points]
~ Harada/Tadasuke [3 wins, 2 losses = 6 points]
(7) Junior Tag League Match: Taiji Ishimori & Hi69 vs. HAYATA & YO-HEY
♦Winner: Ishimori (14:12) with a 450° Splash on HAYATA.
~ Ishimori/Hi69 [3 wins, 2 losses = 6 points]
~ HAYATA/YO-HEY [3 wins, 2 losses = 6 points]
(8) GHC Tag Championship Match: [39th Champions] Naomichi Marufuji & Maybach Taniguchi vs. [Challengers] Katsuhiko Nakajima & Masa Kitamiya
♦Winner: Maybach (26:30) with the Maybach Bomb Zwei on Kitamiya.
~ 2nd successful title defense.
~ The Agression once more suffer the loss in pursuit of the tag belts and Nakajima's claim to become a double crown GHC champion. Though now his focus is solely on the defense against Cage coming up on the 27th.
~ Shiozaki and Kotoge made the bid as the next challengers after the match, as they took out the champions in a physical manner.
http://puroresuspirit.net/2017/06/noah-event-cards-for-july-august-2017/