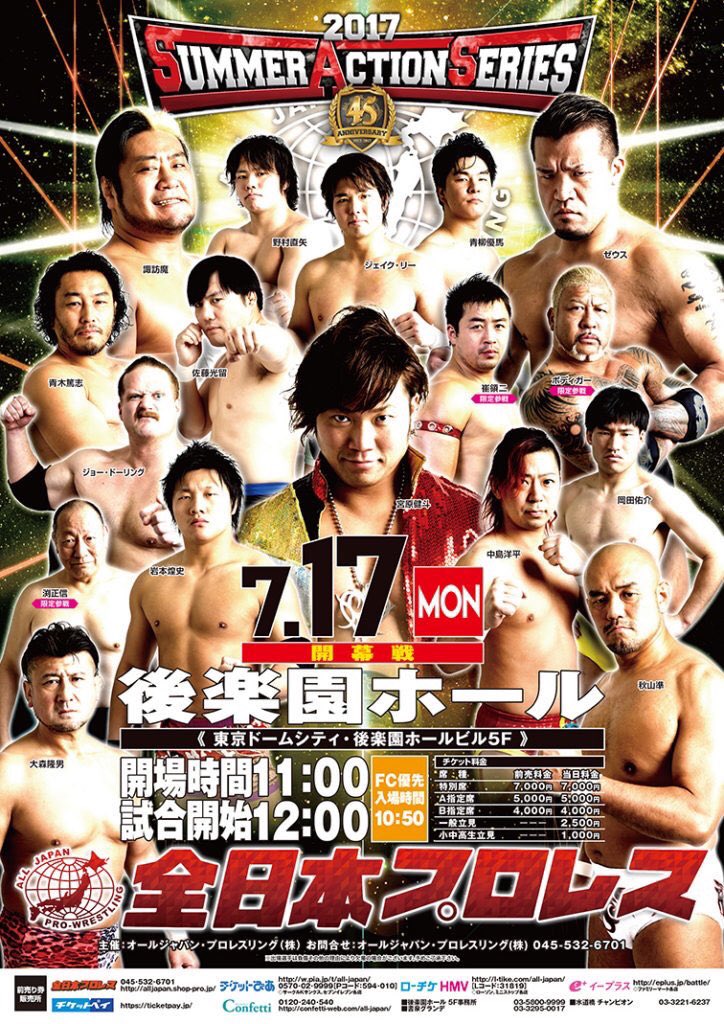 All Japan Pro-Wrestling "2017 SUMMER ACTION SERIES", 7/17/2017 [Mon] 12:00 @ Korakuen Hall in Tokyo
1,595 Spectators (overcrowded/sold out)
(1) Masanobu Fuchi, Yohei Nakajima, Kaji Tomato (K-DOJO) & Yusuke Okada vs. Koji Iwamoto, Yuma Aoyagi, Daichi Kazato (BASARA) & Fuminori Abe (Sportiva)
♦Winner: Aoyagi (6:12) with a Leg Roll Clutch on Fuchi.
(2) Akiyamaz vs Axe Bombers: Jun Akiyama, Isami Kodaka (BASARA) & Atsushi Maruyama (FREE) vs. Takao Omori, Yuko Miyamoto (666) & Kazuhiro Tamura (HEAT-UP)
♦Winner: Omori (6:05) following an Axe Bomber on Maruyama.
~ After the match, Isami looked to have rejoined Axe Bombers.
~ Omori also made his intentions known that he wants to acquire the GAORA belt from Akiyama.
(3) Atsushi Aoki, Osamu Nishimura (FREE) & Ryoji Sai (LAND'S END) vs. TAJIRI (FREE), KAI (FREE) & Massimo
♦Winner: TAJIRI (6:41) via pin-fall on Aoki.
---
~ Suwama vs. Hikaru Sato and Atsushi Aoki & Yusuke Okada vs. Kotaro Suzuki & Keiichi Sato was announced for the August 3 show at the Shinkiba 1stRING.
~ The main event was announced for Ultimo Dragon's 30th anniversary Lucha Fiesta show on August 19, as Ultimo teams with Jun Akiyama and Caristico to take on Joe Doering, El Diamante and Sam Adonis.
~ Satoshi Kojima was announced as the former Triple Crown champion to be competing for All Japan's 45th anniversary show at the Ryogoku Kokugikan on August 27. It was also announced that he will be taking on Suwama in a special singles match.
~ Also announced for the Ryogoku show is a special 45th anniversary match, as Masanobu Fuchi teams with The Great Kabuki to take on Dory Funk Jr. and Hiro Saito.
~ Caristico will indeed be competing on the show as a he takes on El Diamante in a special lucha libre attraction match.
~ The Oudou Tournament was announced to be taking place throughout the month of September, as the first round matches were announced to begin on September 12 at the Korakuen Hall.
~ Suwama vs. Naoya Nomura, Koji Iwamoto vs. Yuma Aoyagi, Jake Lee vs. Atsushi Aoki, Hikaru Sato vs. Joe Doering, Ryoji Sai vs. Zeus, Shuji Ishikawa vs. Bodyguard, Kento Miyahara vs. KAI, TAJIRI vs. Yoshitatsu.
---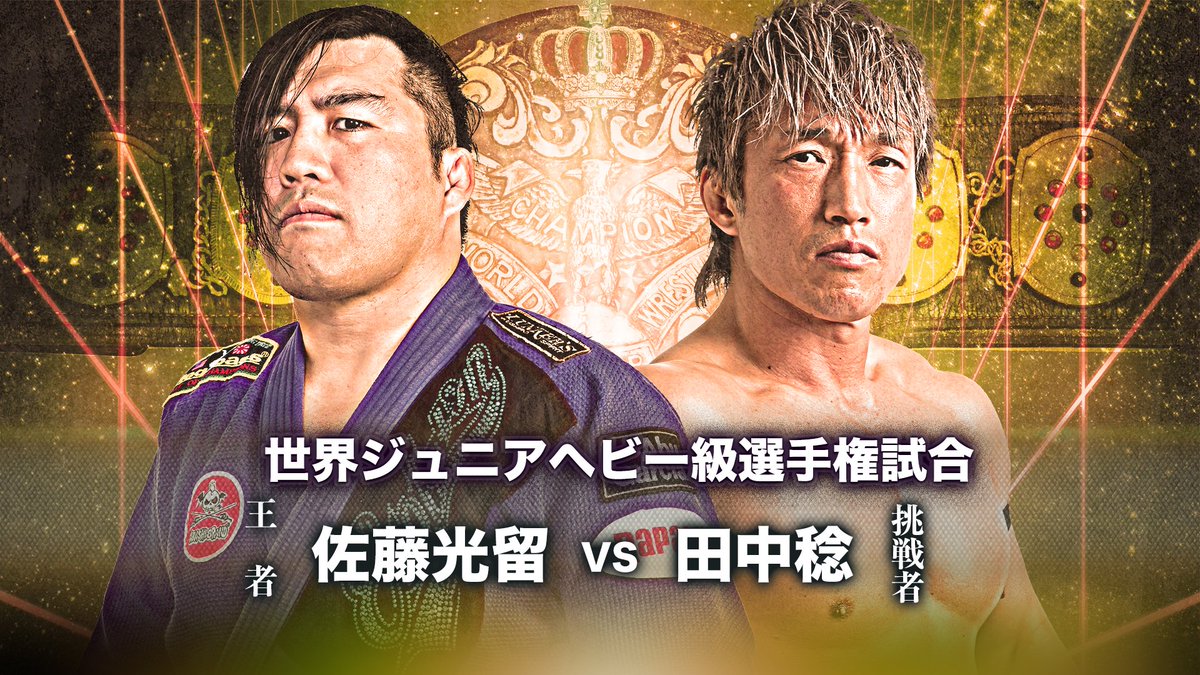 (4) World Junior Heavyweight Championship Match: [43rd Champion] Hikaru Sato (Pancrase MISSION) vs. [Challenger] Minoru Tanaka (FREE)
♦Winner: Hikaru (13:18) with a Capture style Cross Armbar.
~ 4th successful title defense.
~ TAJIRI appeared after the match, as he sprayed poison mist into Hikaru's face and posed with the World Junior belt over his shoulder.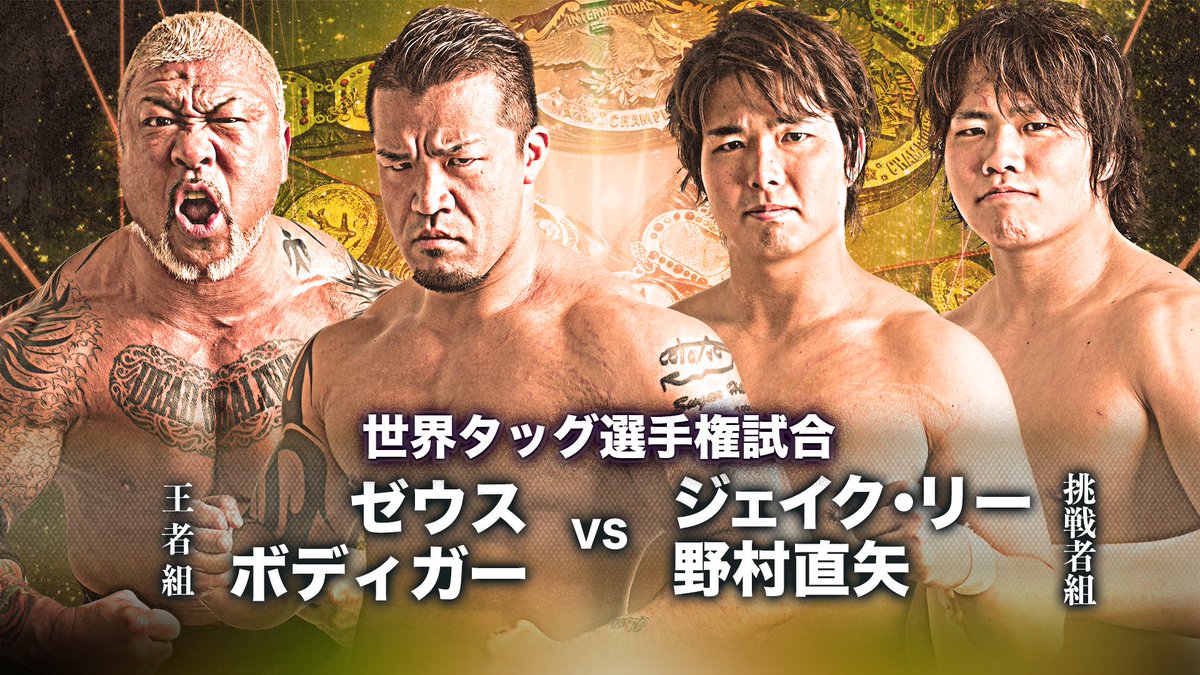 (5) World Tag Championship Match: [75th Champions] Zeus & The Bodyguard vs. [Challengers] Jake Lee & Naoya Nomura
♦Winner: Nomura (11:26) following a High Angle Death Valley Bomb on Bodyguard.
~ Champions fall on their 2nd title defense. Nomura and Lee become the 76th champions.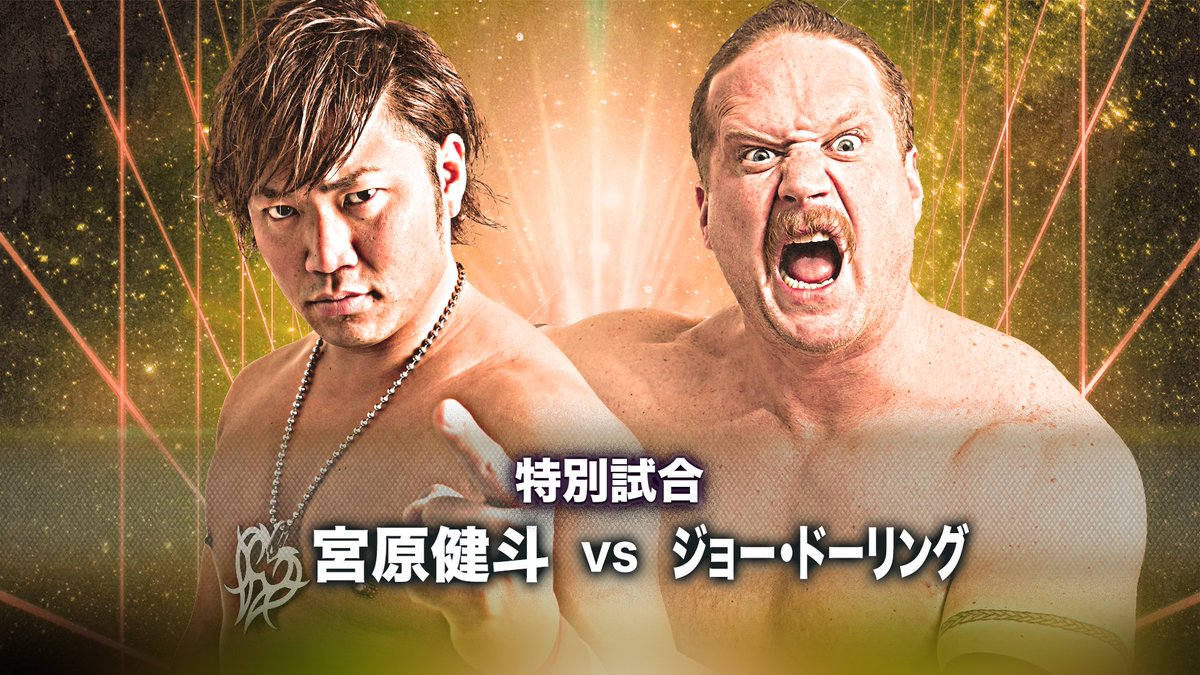 (6) Special Single Match: Kento Miyahara vs. Joe Doering
♦Winner: Miyahara (8:28) with the Shutdown German Suplex Hold.
~ After the match, Miyahara signaled that he wants the Triple Crown belt back around his waist.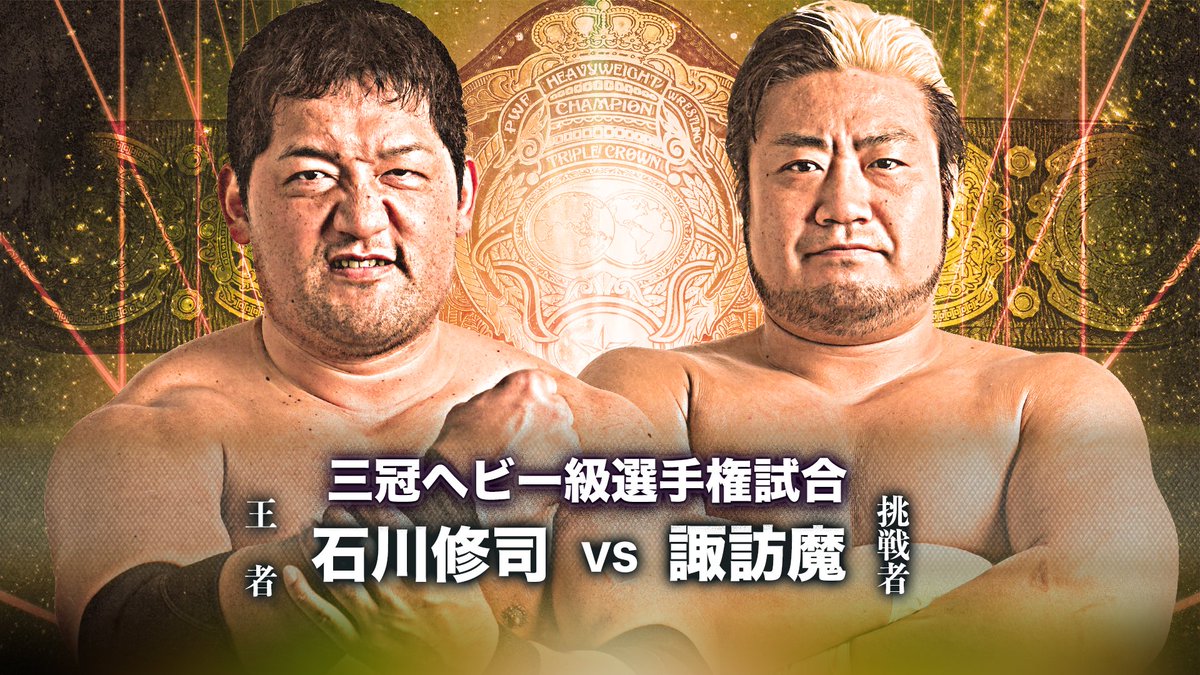 (7) Triple Crown Heavyweight Championship Match: [56th Champion] Shuji Ishikawa (FREE) vs. [Challenger] Suwama
♦Winner: Ishikawa (19:37) following the Giant Slam.
~ 2nd successful title defense.
~ Miyahara came forward after the match as he declared that he shall recapture the belt and continue to drive All Japan to new heights. Ishikawa accepted the challenge.
~ It was announced that Ishikawa will indeed be defending the Triple Crown against Miyahara on August 27 in Ryogoku.
http://puroresuspirit.net/2017/06/ajpw-event-cards-for-july-august-2017/