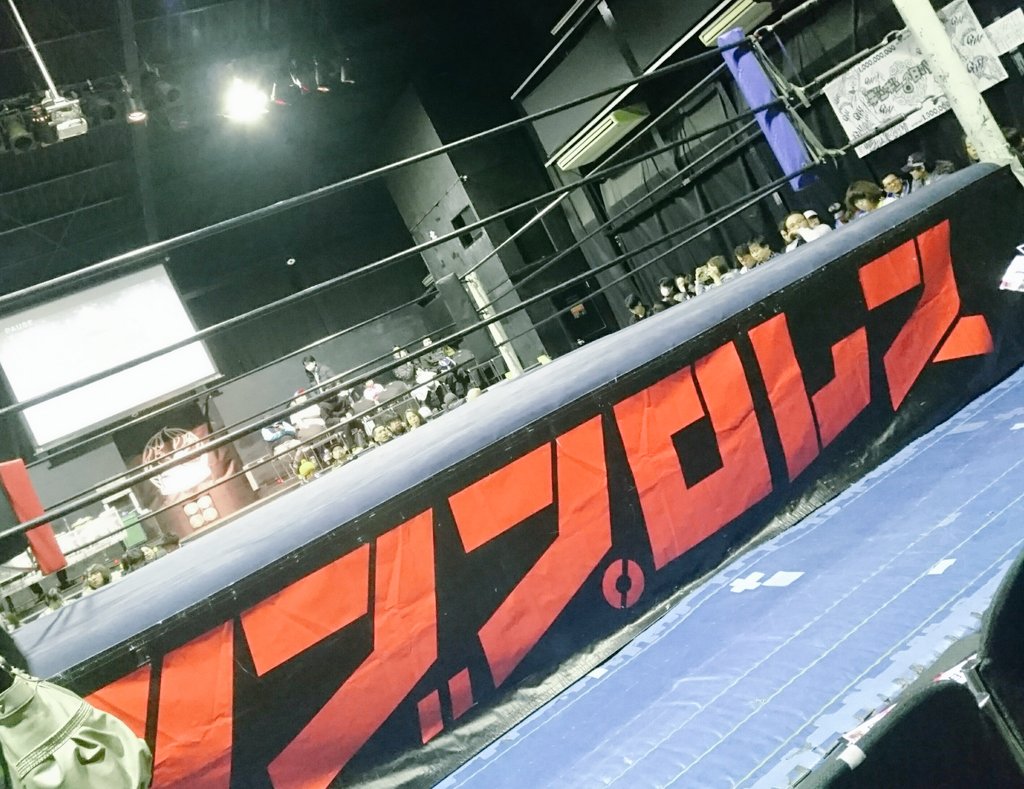 DOVE Pro-Wrestling "Object X From Setouchi", 2/4/2017 [Sat] 18:30 @ Shinkiba 1stRING in Tokyo
351 Spectators (crowded)
(1) Rey Paloma, Shoichi Uchida (FREE) & Naoki Tanizaki (DG) vs. Yasu Kubota, Hide Kubota & 'brother' YASSHI (all FREE)
◆Winner: Paloma (13:38) with a Quesadora on Yasu.
(2) Tadasuke (FREE) & Ryota Nakatsu (BASARA) vs. Kabuki Kid (FREE) & Yuki Aoki
◆Winner: Tadasuke (11:15) following the OutKast on Yuki Aoki.
(3) HAYATA vs. Yuko Miyamoto (666)
◆Winner: Miyamoto (9:25) with a ManjiCobra.
(4) Dove Tag Championship Match: [Champions] "Gingin♂BOYS" YO-HEY & Kenshin Chikano vs. [Challengers] "INFINITY" TSUBASA & Buffalo
Winner: YO-HEY (24:11) with a School Boy on Buffalo.
~ Champions retain.
(5) Hardcore Match: GUNSO vs. Isami Kodaka (BASARA)
◆Winner: Kodaka (15:18) with a European Clutch.