VKF Pro-Wrestling "Viva La Revolution 2017", 1/21/2017 [Sat] 17:00 @ Osaka Fukushima Citizen Center
(1) Joji Otani (GUTS) vs. Yuto Kikuchi (Doutonbori)
◆Winner: Joji (8:33) following a Nothern Light Bomb.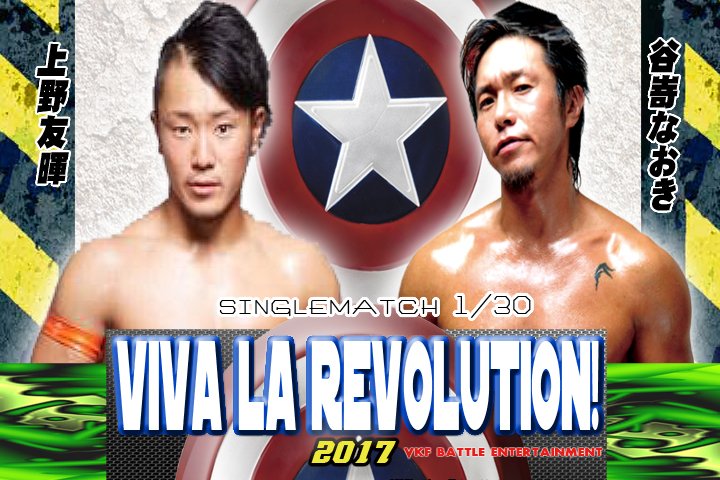 (2) Naoki Tanizaki (DG) vs. Tomohiro Ueno (J-2000)
◆Winner: Tanizaki (9:12) with a Manjigatame.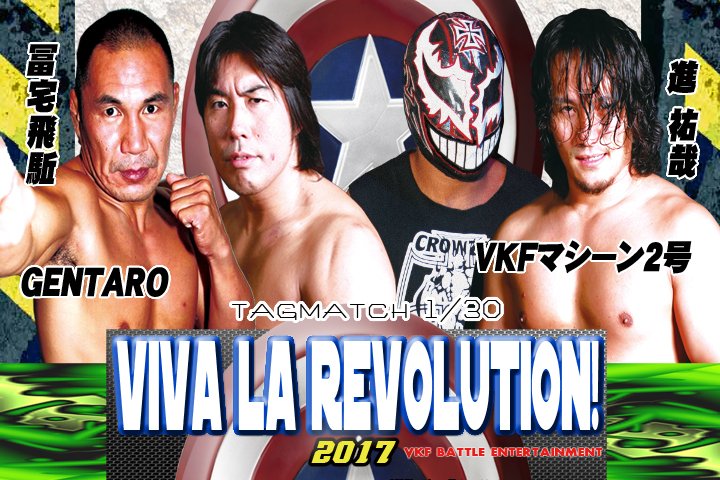 (3) Takaku Fuke (Pancrase MISSION) & GENTARO (FREEDOMS) vs. Yuya Susumu (FREEDOMS) & VKF Machine #2
◆Winner: Fuke (9:22) via pin-fall on Machine.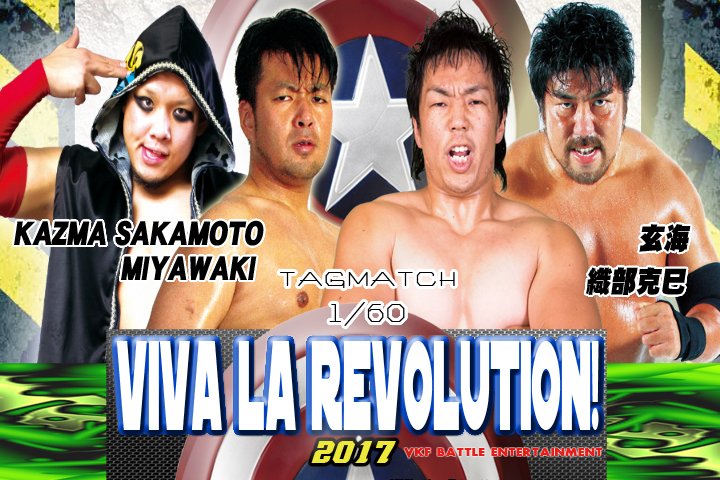 (4) KAZMA SAKAMOTO & MIYAWAKI (both FREE) vs. Genkai & Katsumi Oribe (both FREE)
◆Winner: Oribe (16:14) with a School Boy on MIYAWAKI.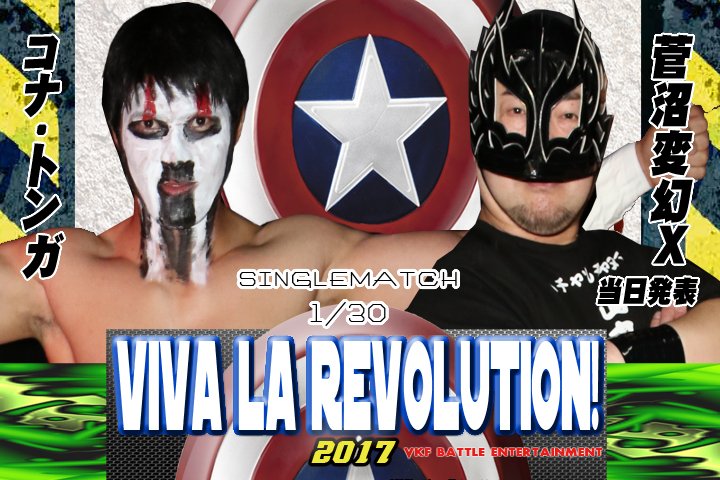 (5) Kona Tonga vs. Sugadoraza Nuchan
◆Winner: DRAW (11:58) double ring out.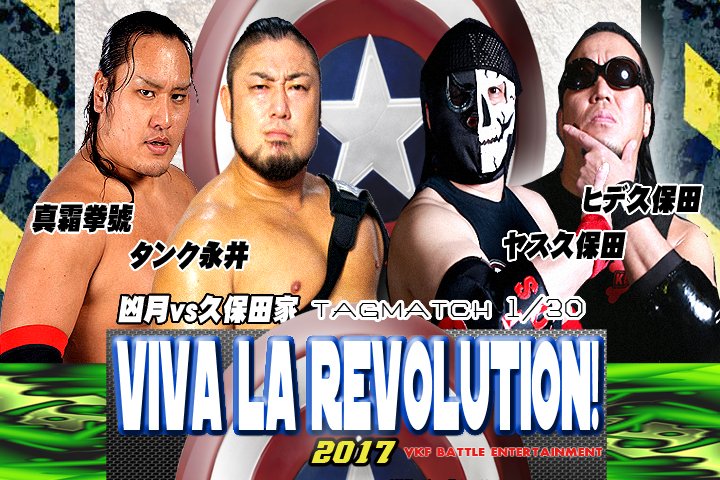 (6) Kengo Mashimo & Tank Nagai (both K-DOJO) vs. Hide & Yasu Kubota (both FREE)
◆Winner: Tank (13:50) via counter pin-fall on Hide.
(7) VKF Championship Match: [8th Champion] Koji Kanemoto vs. [Challenger] Masamune
◆Winner: Kanemoto (24:15) with a Moonsault Press.
~ 1st successful title defense.
~ The next show will be on 2/26 at the Azalea Taisho in Osaka.