VKF Pro-Wrestling "Halloween Havoc 2016", 10/31/2016 [Mon] 19:00 @ Azelea Taisho in Osaka
231 Spectators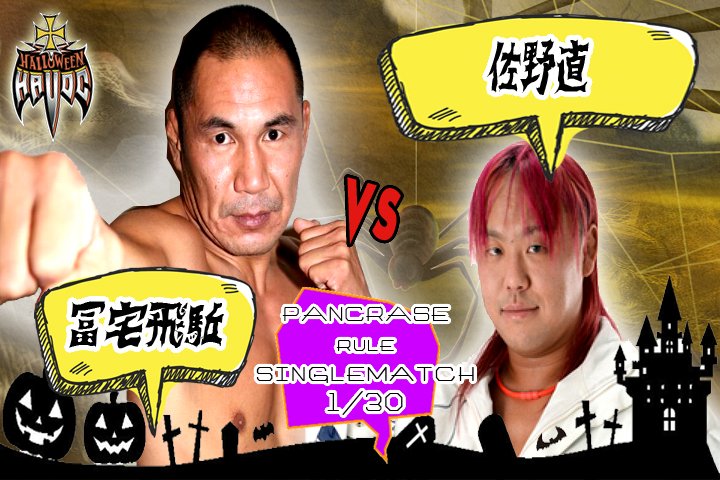 (1) Pancrase Rules ~ Sano Strong Style: Takaku Fuke (Pancrase MISSION) vs. Naoshi Sano (Sano-Damashii)
◆Winner: Fuke (0:15) with a Front Choke.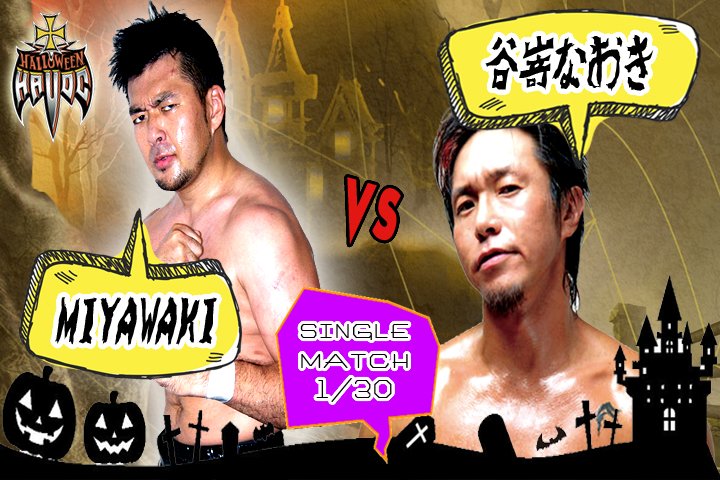 (2) Naoki Tanizaki [DG] vs. MIYAWAKI [FREE]
◆Winner: Tanizaki (0:27) with a School Boy.
~ Rematch
◆Winner: DRAW (7:38) double ring out.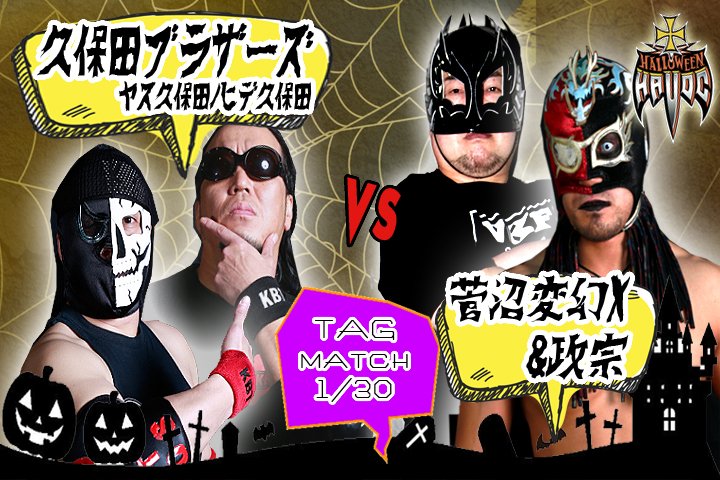 (3) Masamune & Hide-Luigi (Hide Kubota) vs. Yasu-Mario (Yasu Kubota) & Numamune (Osamu Suganuma)
◆Winner: Masamune (11:41) with the Honebami on Numamune.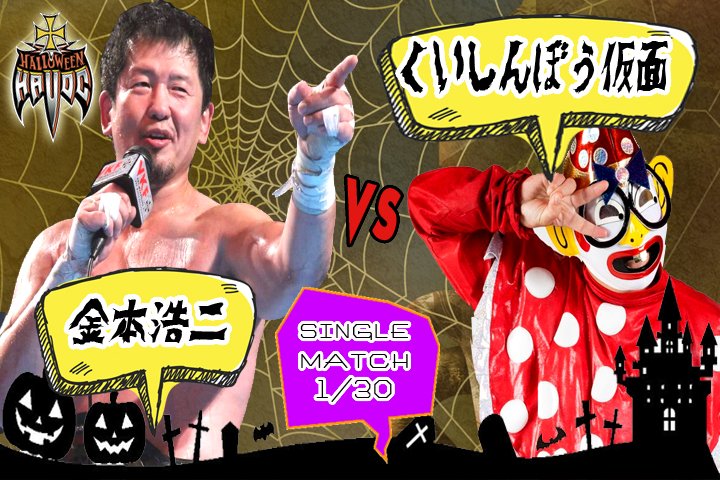 (4) Koji Kanemoto vs. Kuishinbo Kamen
◆Winner: Kanemoto (6:51) with an Ankle Hold.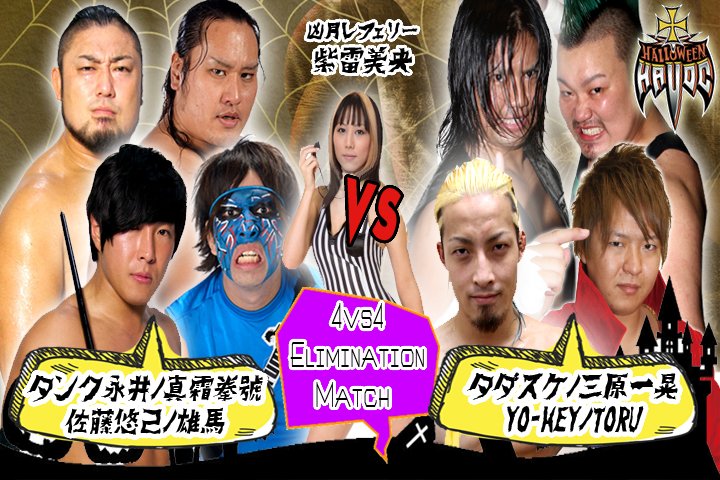 (5) Magatsuki vs Osaka 4v4 Elimination Match: [Magatsuki] Kengo Mashimo, Tank Nagai, Yuki Sato & Yuma vs. [Osaka] Tadasuke, Kazuaki Mihara, TORU & YO-HEY
~ Order of elimination: Mashimo, Mihara, TORU, Yuma, YO-HEY, and Tank….
◆Winner: Tadasuke (18:29) following the OutKast on Yuki.