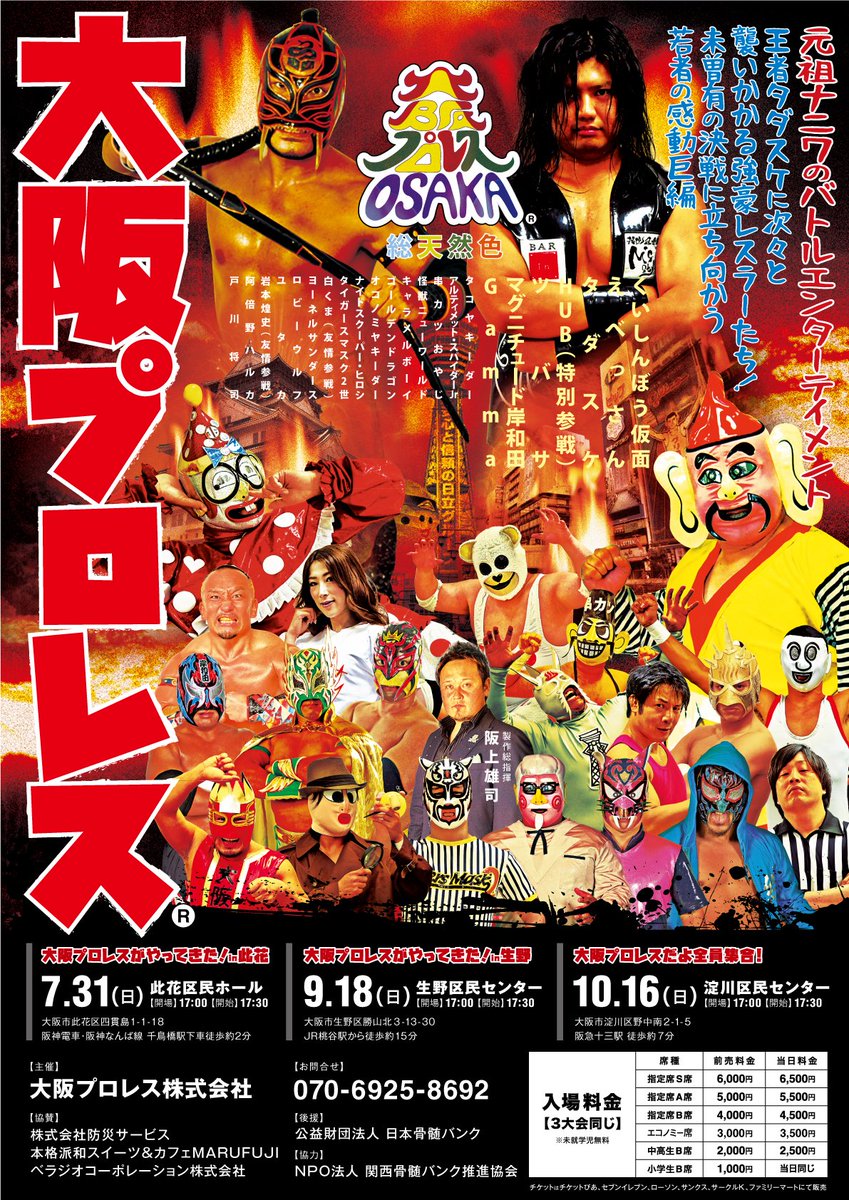 Osaka Pro-Wrestling, 10/16/2016 [Sun] 17:30 @ Yodogawa Ward Community Center
(1) Ebesan & Nightscooper Hiroshi vs. Kuishinbo Kamen & Shinya Ishida (Sportiva)
◆Winner: Ishida (12:51) with the Delta Drive on Nightscooper.
(2) Ultimate Spider Jr. vs. Golden Dragon
◆Winner: Spider (9:43) via counter pin-fall.
(3) Tadasuke & Shirokuma vs. Kaiju New World & Caramel Boy
◆Winner: Tadasuke (11:15) following the OutKast on Caramel.
(4) Magnitude Kishiwada (FREE), Gamma (DG) & Punch Tominaga (DG) vs. Daisuke Harada (NOAH), Takoyakida & Okonomiyakida
◆Winner: Okonomiyaki (15:29) with the Zeppin no Kotegaeshi on Tominaga.
(5) Osaka Pro Championship Match: [30th Champion] HUB vs. [Challenger] Tsubasa
◆Winner: HUB (34:00) with an Ankle Hold.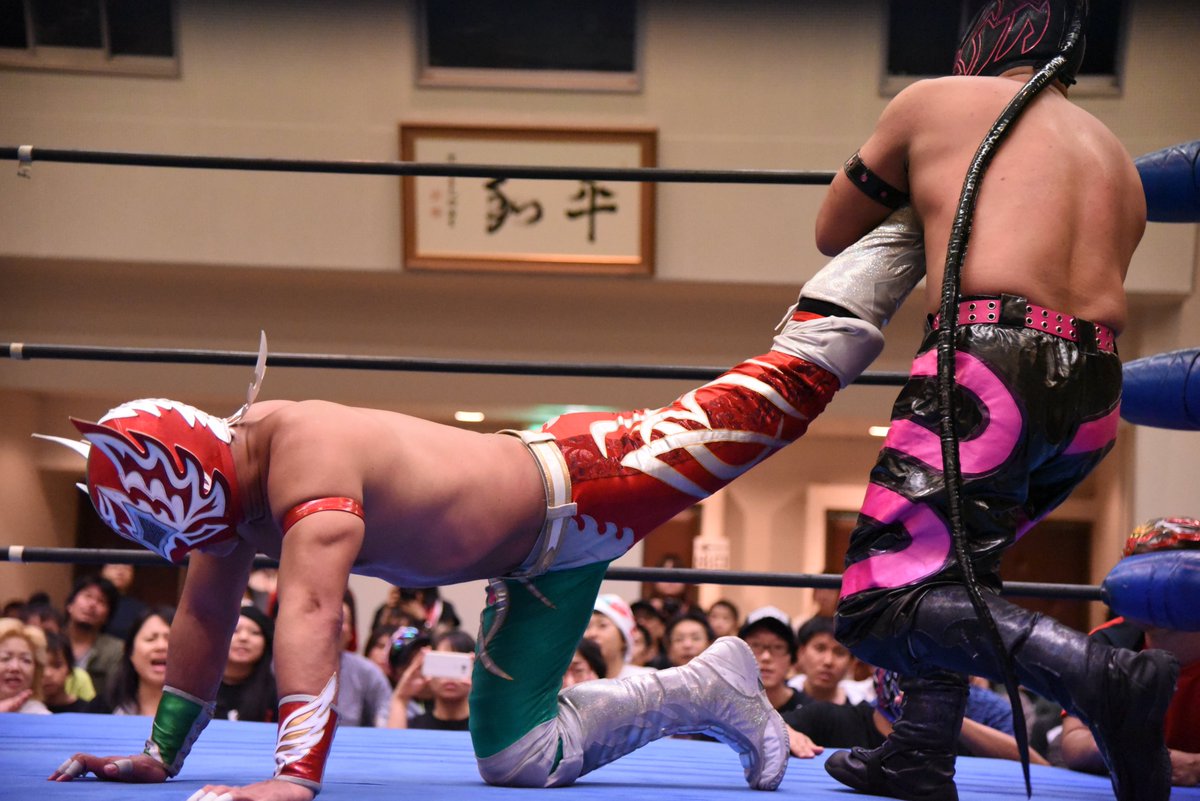 ~ 1st successful title defense.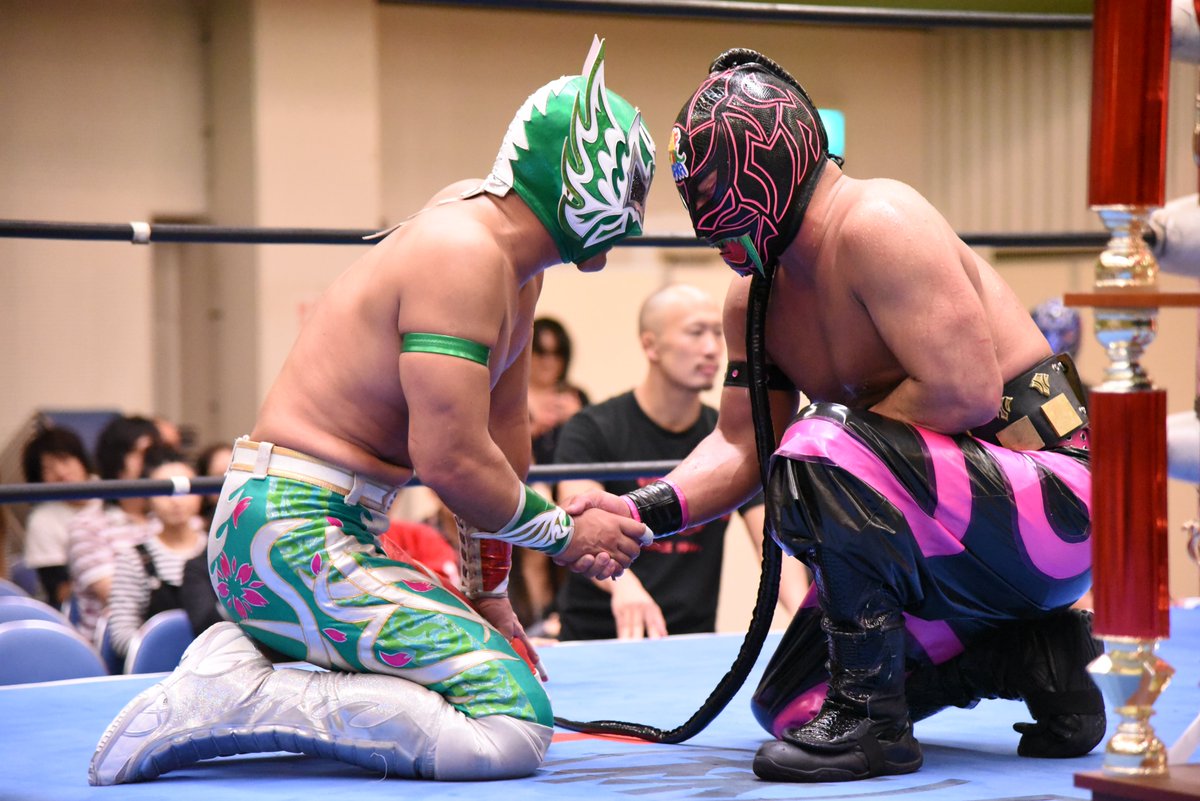 ~ Respect was shown between the two original Super Delfin students as this title match was 11 years in the making.
~ Okonomiyakida challenger HUB following the match. The match will take place on 12/11 in Miyakojima Ward, Osaka.