VKF "Clash of the Champions", 9/22/2016 [Thu] @ Osaka Azalea Taisho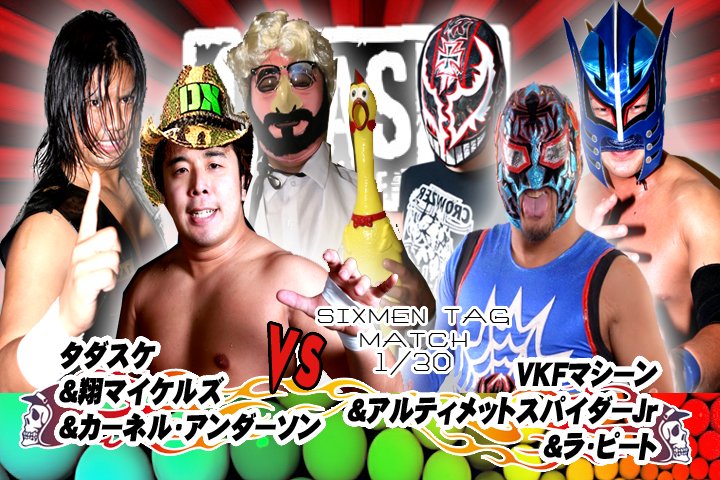 (1) Tadasuke [Doutonbori], Kernel Anderson & Sho Michaels vs. VKF Machine, Ultimate Spider Jr. [Doutonbori] & Ra-pid [Doutonbori]
◆Winner: Tadasuke (9:14) following the Outkast on VKF Machine.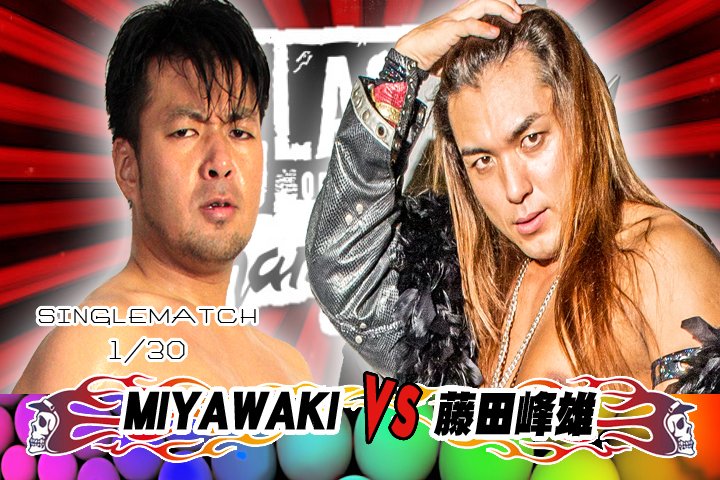 (2) Mineo Fujita [FREE] vs. MIYAWAKI [FREE]
◆Winner: Mineo (8:14) with a counter pin-fall to a Samson Clutch attempt.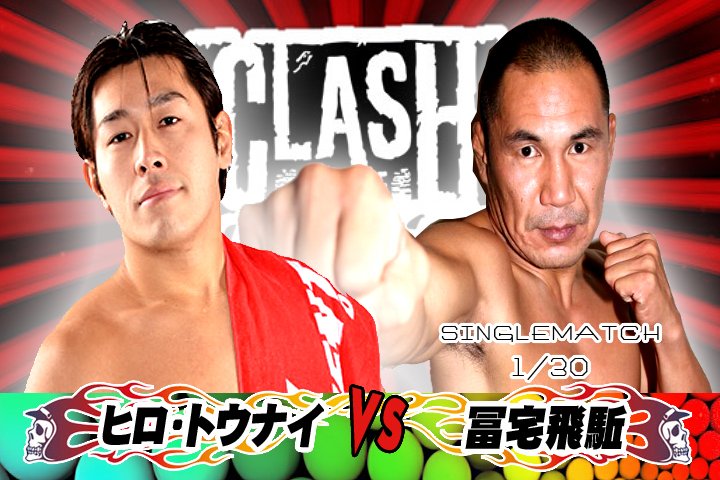 (3) Hiro Tonai [K-DOJO] vs. Takaku Fuke [Pancrase MISSION]
◆Winner: Tonai (8:30) via pin-fall.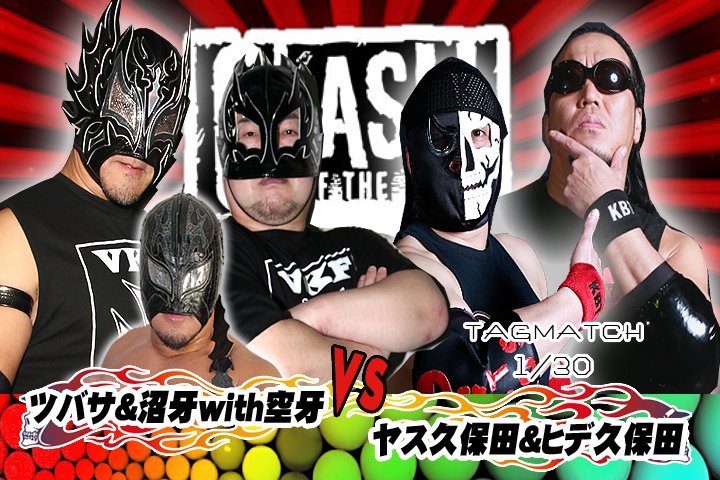 (4) Yasu Kubota & Hide Kubota [both FREE] vs. Nuga & Tsubasa w/ Kuuga
◆Winner: Yasu (13:48) following the Yasuton Bomb on Nuga.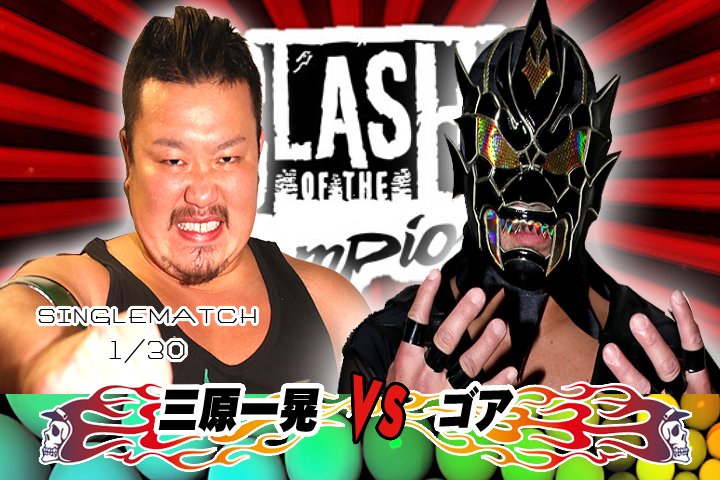 (5) Kazuaki Mihara [Doutonbori] vs. Goa [FREE]
◆Winner: Mihara (21:20) following the Evil Bear Bomb.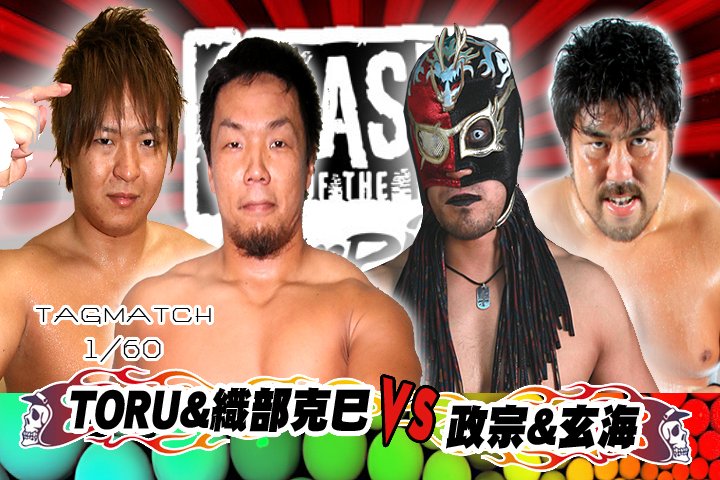 (6) Masamune & Genkai [both FREE] vs. Katsumi Oribe & TORU [both Doutonbori]
◆Winner: Masamune (21:22) following the Kaminarikiri on Oribe.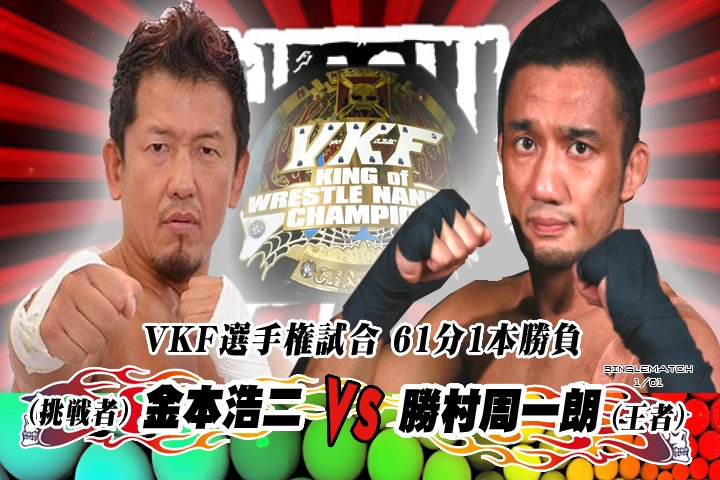 (7) VKF Championship Match: [7th Champion] Shuichiro Katsumura vs. [Challenger] Koji Kanemoto
◆Winner: Kanemoto (17:08) with a Moonsault Press.
~ Kanemoto becomes the 8th generation champion.