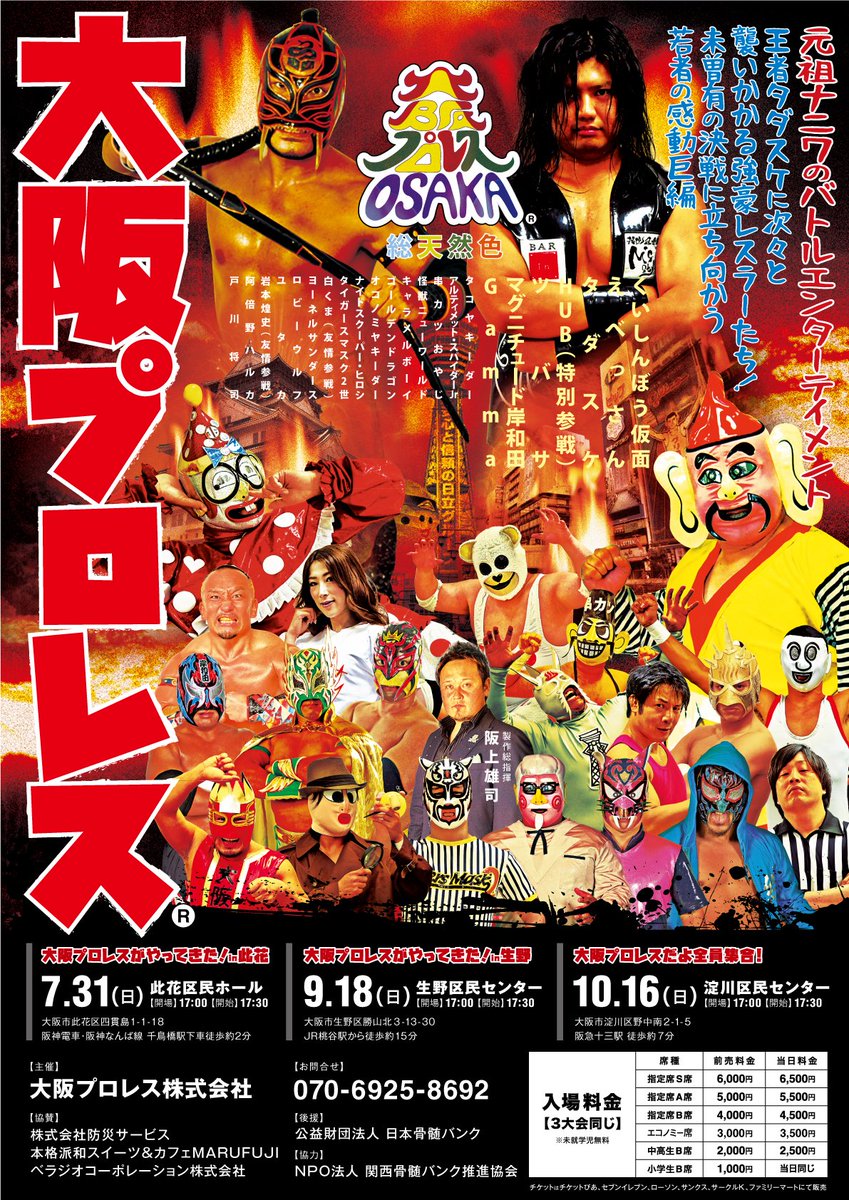 Osaka Pro-Wrestling, 9/18/2016 [Sun] 17:30 @ Osaka Municipal Ikuno Ward Community Center
(1) Nightscooper Hiroshi & Caramel Boy vs. Okonomiyaki & Makoto Renka
◆Winner: Okonomiyaki (10:05) with the Zeppin no Kotegaeshi on Nightscooper.
(2) Tadasuke vs. Punch Tominaga
◆Winner: Tadasuke (8:20) following the Outkast.
(3) Kuishinbo Kamen & Ebessan vs. Shirokuma & Kanjyuro Matsuyama
◆Winner: Matsuyama (12:39) with a La Magistral on Kuishinbo.
(4) Magnitude Kishiwada vs. Ultimate Spider Jr.
◆Winner: Kishiwada (15:14) following a Last Ride.
(5) HUB, Takoyakida & Kaiju New World vs. Tsubasa, Gamma & Kushikatsu Oyaji
◆Winner: Tsubasa (16:23) with a Frankensteiner on HUB.
~ Tsubasa called out for a title match against HUB, which commissioner Gamma agreed to the challenge. The match will take place on 10/16 at the Yodogawa Kumin Center.