HEAT-UP Pro Wrestling "Road to Todoroki Arena II ~ Shinyurigaoka Ni Arawaru "Oni"", 8/31/2016 [Wed] 18:30 @ Shinyuri 21 Hall in Kanagawa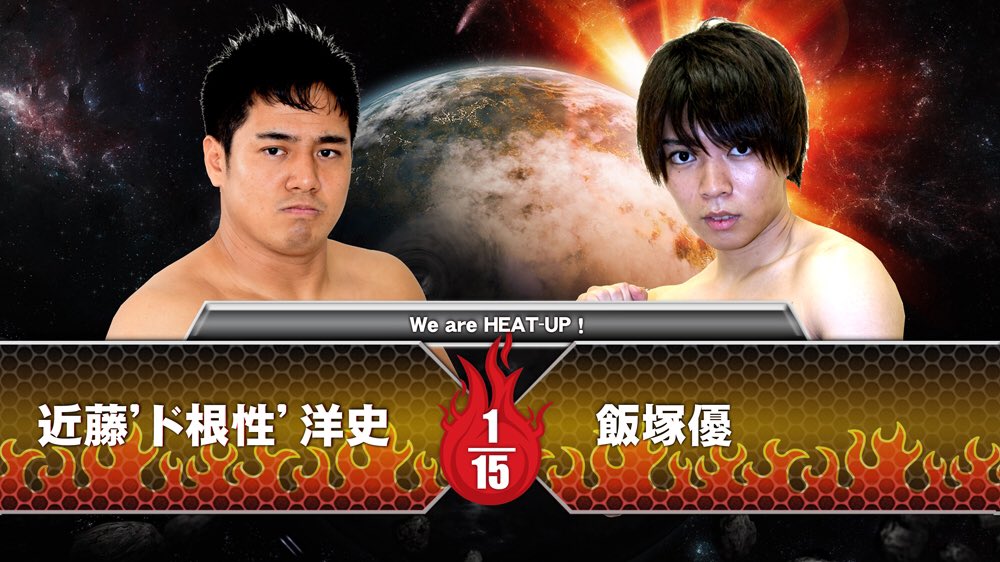 (1) We are HEAT-UP! Single Match: Yoji "Dokonjo" Kondo vs. Yu Iizuka
◆Winner: Kondo (6:55) with the Dokonjo Death Lock.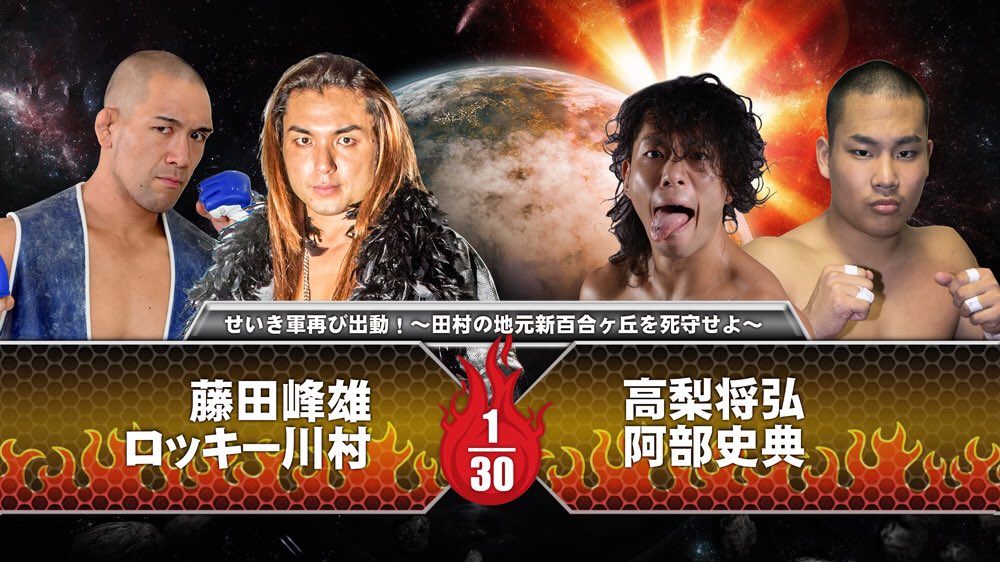 (2) Seiki Army Re-Mobilized: Mineo Fujita [FREE] & Rocky Kawamura [Pancrase-ism] vs. Masahiro Takanashi [DDT] & Fuminori Abe [Sportiva]
◆Winner: Mineo (9:49) following a Swanton Bomb on Abe.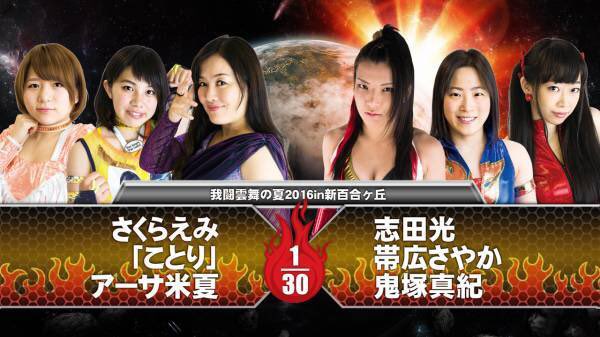 (3) Summer of Gatoh Move 2016 in Shinyurigaoka: Emi Sakura, 'kotori' & Asamai Natsu vs. Hikaru Shida, Sayaka Obihiro & Maki Onizuka
◆Winner: Shida (15:43) with a Falcon Arrow on Natsu.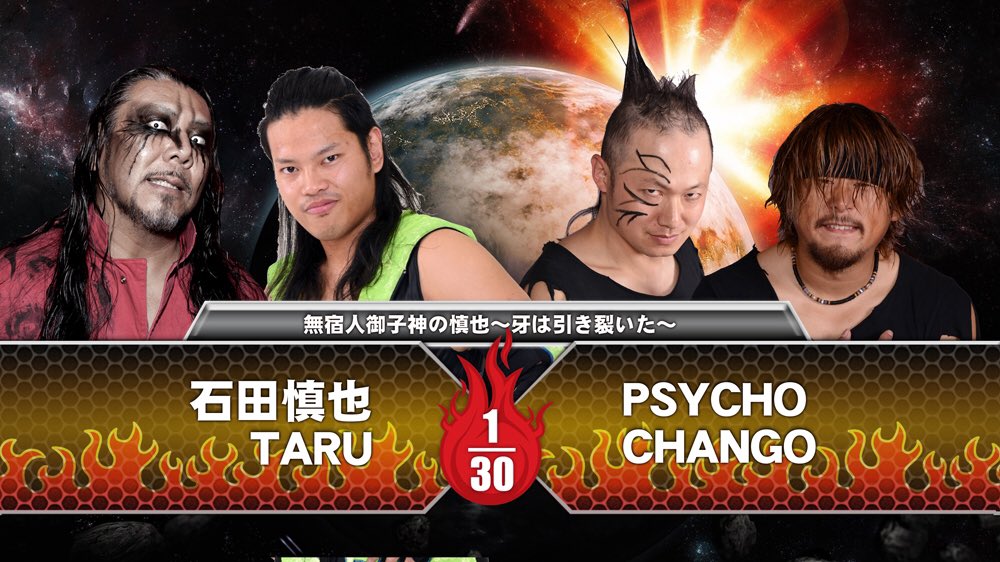 (4) Mushuku-hito Mikogami no Shinya ~ Kiba wa Hikisaita: TARU & Shinya Ishida [both FREE] vs. PSYCHO & CHANGO [both FREE]
◆Winner: CHANGO (11:40) following the Finishing Touch on Ishida.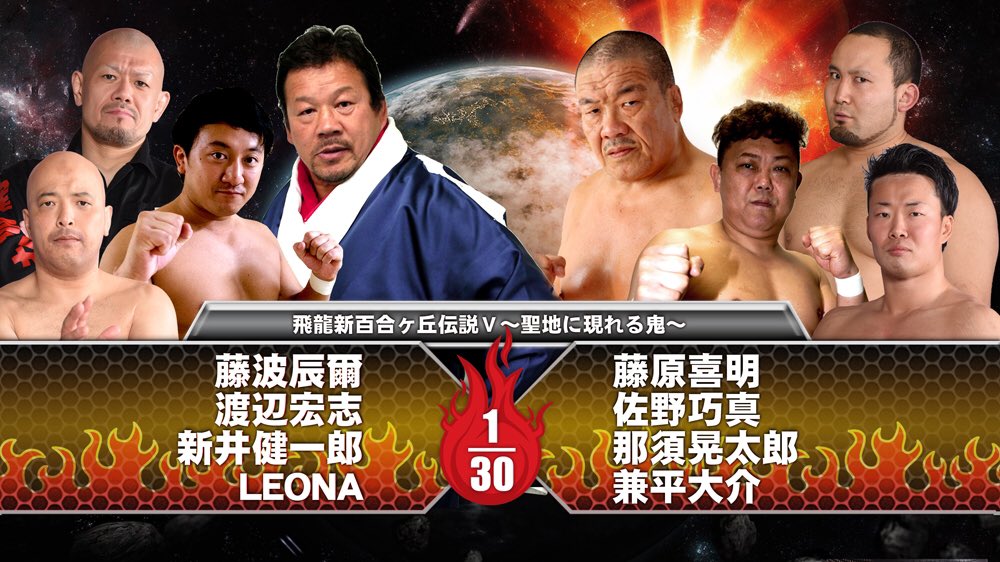 (5) Hiryu Shinyurigaoka Densetsu V ~ Seichi ni Arawareru Oni: Tatsumi Fujinami [DRADITION], Hiroshi Watanabe, Kenichiro Arai [DG] & LEONA [DRADITION] vs. Yoshiaki Fujiwara [Fujiwara-gumi], Takuma Sano [FREE], Kotaro Nasu [FREE] & Daisuke Kanehira
◆Winner: Fujiwara (10:13) with a Wakigatame on Watanabe.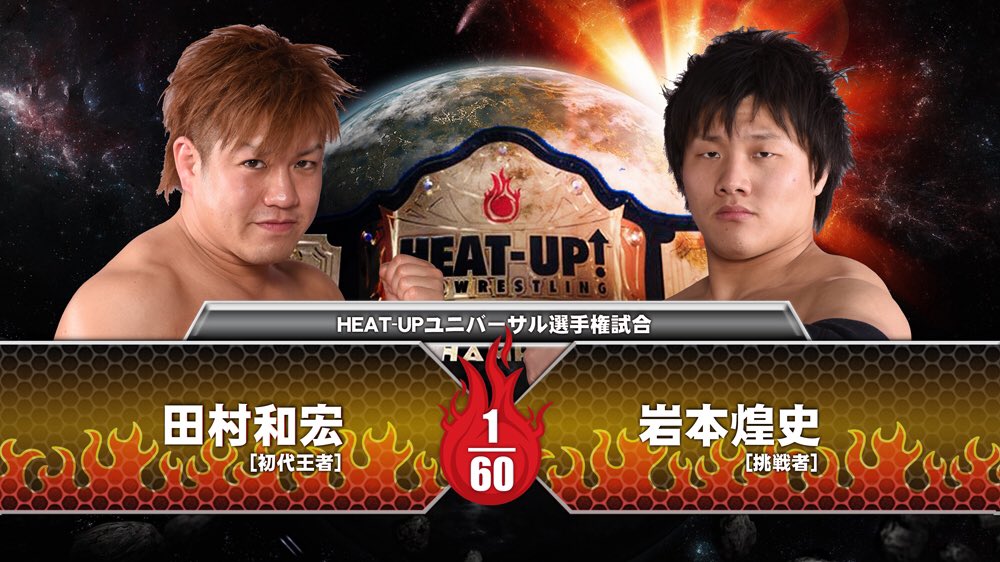 (6) HEAT-UP Championship Match: [1st Champion] Kazuhiro Tamura vs. [Challenger] Koji Iwamoto (Sportiva)
◆Winner: Tamura (23:48) with a Cross Armbar.
~ 3rd successful title defense.
~ Tamura announced that he will be taking on Minoru Suzuki in a special singles match on October 31 at the Todoroki Arena.