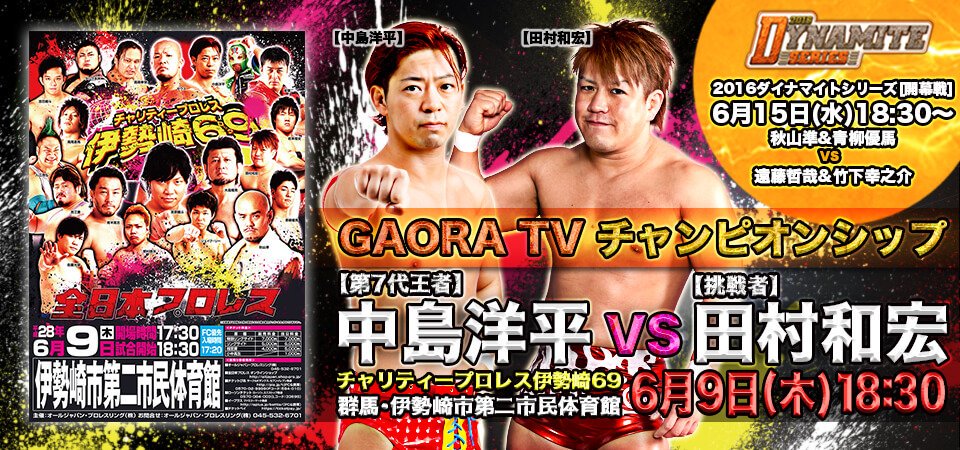 All Japan Pro Wrestling "Charity Pro-Wrestling Isesaki 69 (Lock)", 6/9/2016 [Thu] 18:30 @ Isesaki City Second Citizen Gymnasium in Gunma
(1) Yuma Aoyagi vs. Ayato Yoshida [K-DOJO]
◆Winner: Aoyagi (11:35) with a Fisherman Suplex Hold.
~ Yoshida thanked All Japan for giving him the oppurtunity to compete as he said he would welcome the chance to compete again.
(2) Zeus vs. SUSHI
◆Winner: Zeus (6:55) with a Jackhammer.
(3) Jun Akiyama & Shigehiro Irie [DDT] vs. Takao Omori & Koji Iwamoto [Sportiva]
◆Winner: Akiyama (10:43) following an Exploder on Iwamoto.
(4) Atsushi Aoki, Hikaru Sato [Pancrase MISSION] & Naoya Nomura vs. Yutaka Yoshie [FREE], Ryoji Sai [LAND'S END] & Soma Takao [DDT]
◆Winner: Sai (15:20) following the Nachi no Taki on Nomura.
(5) GAORA TV Championship Match: [7th Champion] Yohei Nakajima vs. [Challenger] Kazuhiro Tamura (HEAT-UP)
◆Winner: Tamura (13:58)
~ Champion falls on his 4th title defense. Tamura becomes the 8th generation champion.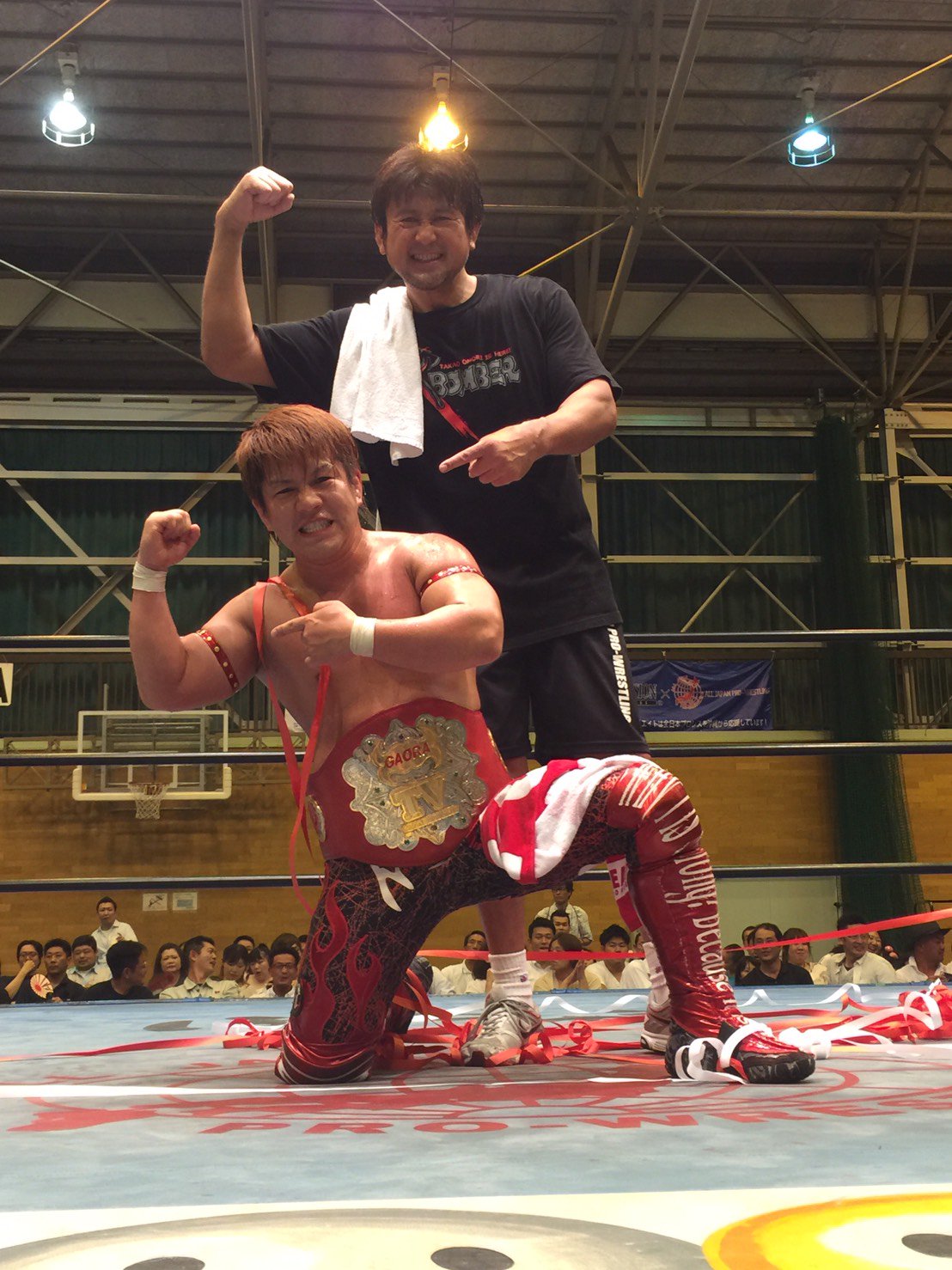 ~ Yohei called out for a rematch for the belt to take place on the 6/15 show at Korakuen.
(6) Kento Miyahara & Jake Lee vs. Kengo Mashimo & Tank Nagai [both K-DOJO]
◆Winner: Mashim0 (16:48) with the Mudo on Lee.
~ Mashimo with the win as he signaled that he will take the belt from Miyahara come the title challenge on 6/15.
http://puroresuspirit.net/2016/04/ajpw-event-cards-for-may-june-2016/