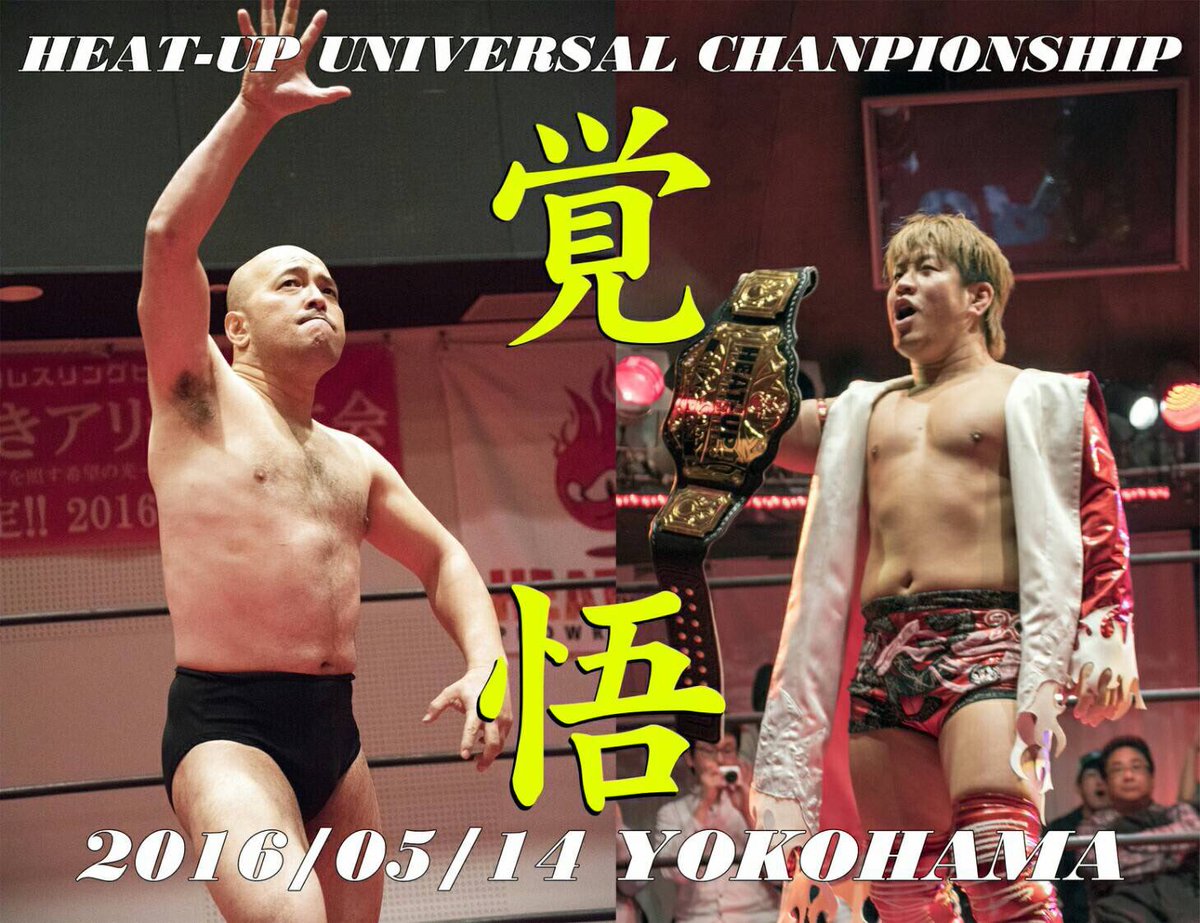 HEAT-UP, 5/14/2016 [Sat] @ Yokohama Nigiwaiza Noge Share, K0-Hall in Kanagawa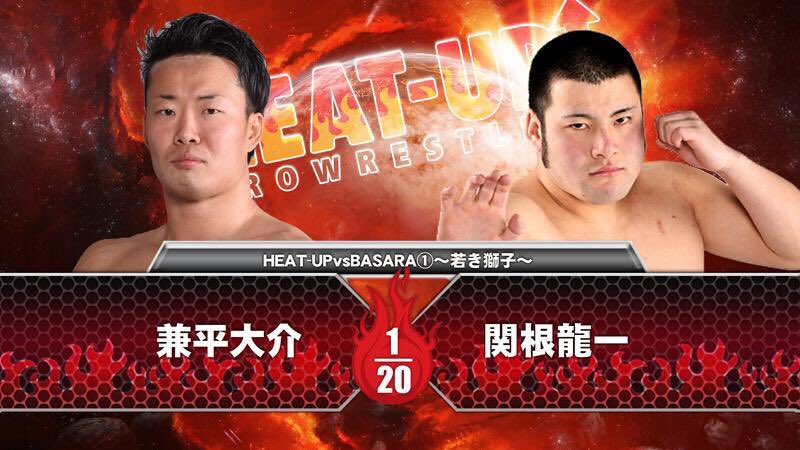 (1) HEAT-UP vs. BASARA I ~ young lion ~: Daisuke Kanehira vs. Ryuichi Sekine
◆Winner: Sekine (9:17) following the Ryukiri (buzzsaw kick).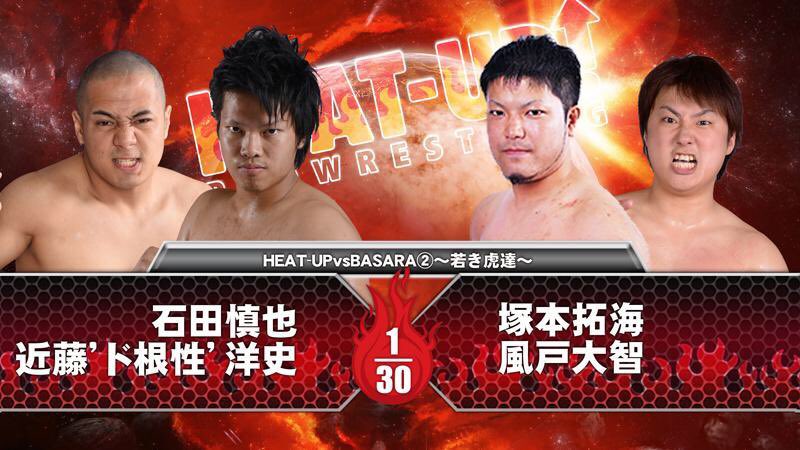 (2) HEAT-UP vs. BASARA Ⅱ ~ We Young Tiger: Shinya Ishida & Yoji "Dokonjo" Kondo vs. Takumi Tsukamoto & Daichi Kazato
◆Winner: Kazato (12:40) following an Explosive Axe Bomber on Ishida.
(3) The Choice ~ Scramble Bout: Koji Iwamoto [Sportiva] & Fuminori Abe [Team Dera] vs. Kotaro Nasu [FREE] & Shota Nakagawa [ASUKA]
◆Winner: Nasu (13:33) with a Face Lock on Abe.
(4) PSYCHO & CHANGO vs. Ryo Kawamura [Pancrase-ism] & Amigo Suzuki
◆Winner: CHANGO (13:41) following the Finishing Touch on Amigo.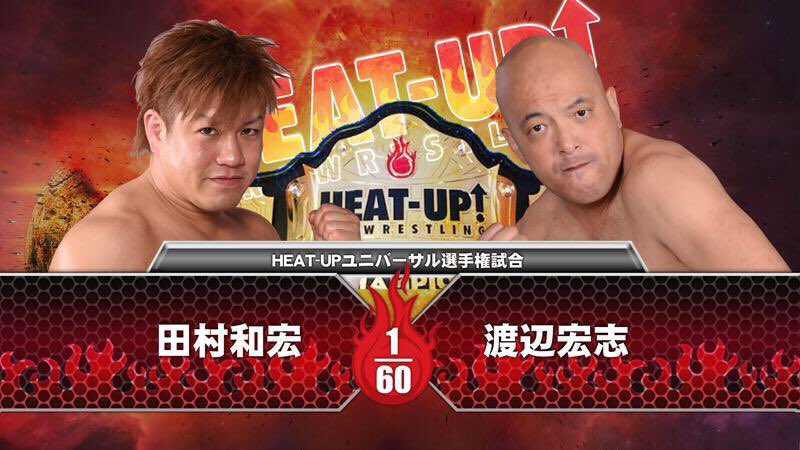 (5) Universal Championship Match: [1st Champion] Kazuhiro Tamura vs. [Challenger] Hiroshi Watanabe
◆Winner: Tamura (23:13) with a Triangle style Figure Four Leg Log.
~ 2nd successful title defense.