HEAT-UP "Burning! Powerful Tag Tournament 2016", 3/19/2016 [Sat] 19:00 @ Oji BASEMENT MONSTAR in Tokyo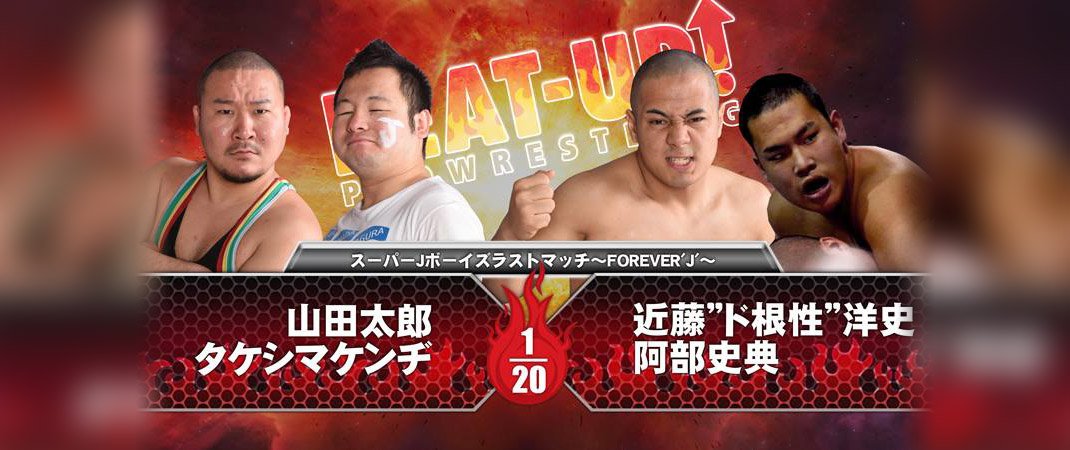 (1) Super J Boys Last Match ~ FOREVER 'J' ~: Taro Yamada [666] & Kenji Takeshima [DEP] vs. Yojo "Dokonjo" Kondo & Fuminori Abe
◆Winner: Takeshima (13:18) with an Armbar on Kondo.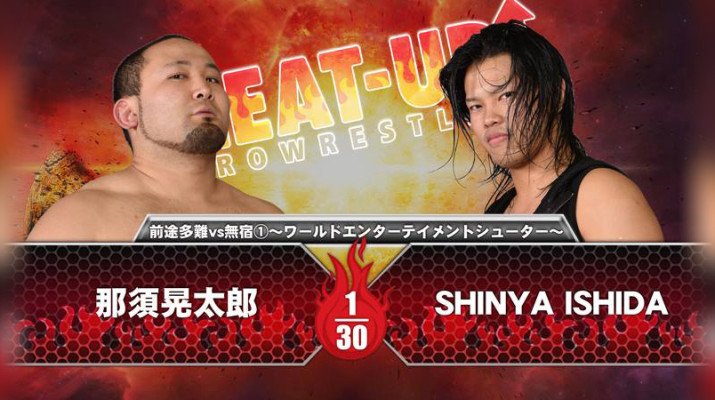 (2) Zentotanan vs Mushuku  ~ World Entertainment Shooter: Kotaro Nasu [FREE] vs. SHINYA ISHIDA [FREE]
◆Winner: Nasu (9:33) following a Right High Kick.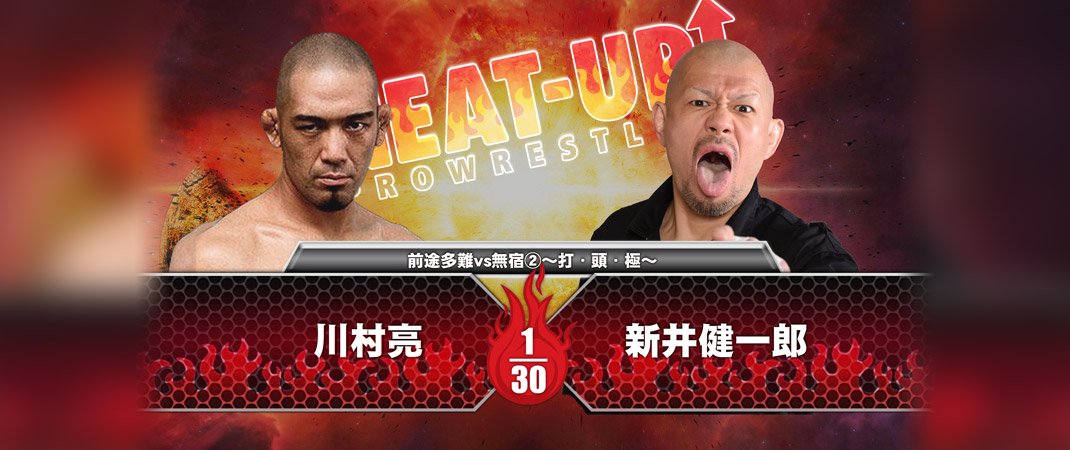 (3) Zentotanan vs Mushuku  ~ Da Atama Goku: Ryo Kawamura [Pancrase MISSION] vs. Kenichiro Arai [DG]
◆Winner: Arai (5:14) via foul, Arai assaulted the referee.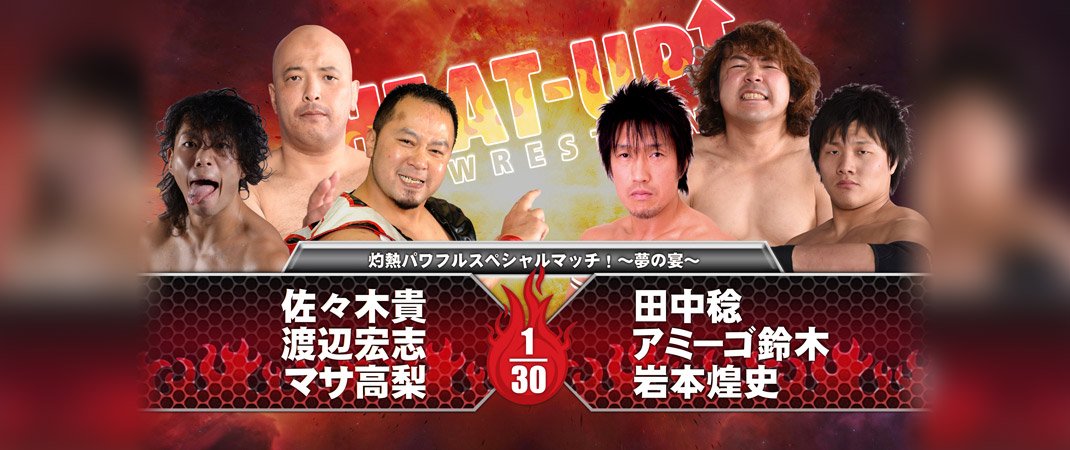 (4) Burning Powerful Special Match! Feast of Dreams 6 Man Tag Match: Takashi Sasaki [FREEDOMS], Hiroshi Watanabe & Masa Takanashi [DDT] vs. Minoru Tanaka [W-1], Amigo Suzuki [FREE] & Koji Iwamoto [Sportiva]
◆Winner: Iwamoto (14:50) with a Doctor Bomb style Sit Down Last Ride on Watanabe.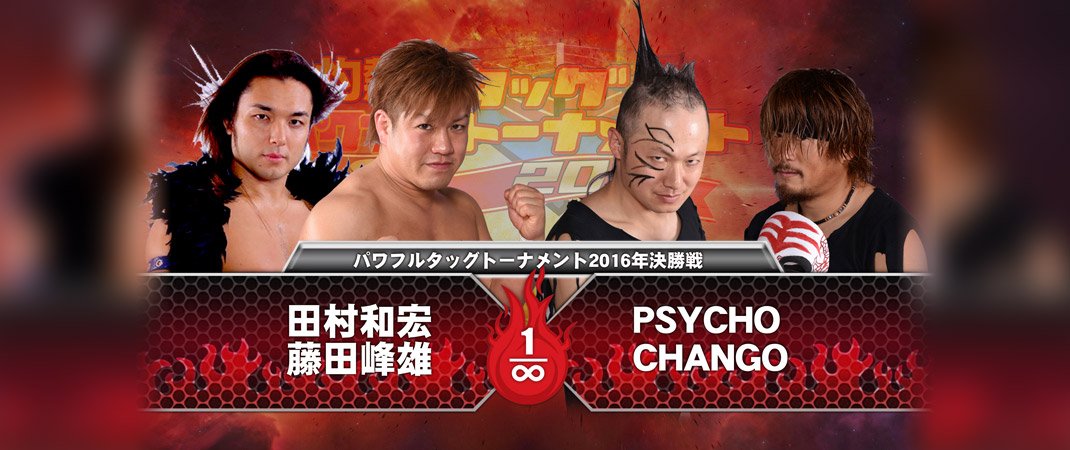 (5) Powerful Tag Tournament 2016 ~ Final Match: Kazuhiro Tamura & Mineo Fujita [ZERO1/FREE] vs. PSYCHO & CHANGO [both FREE]
◆Winner: Mineo (21:20) following a Swanton Bomb on CHANGO.
~ Mineo & Tamura win the Powerful Tag Tournament 2016.
~ Mineo setup the challenge against Tamura for the HEAT-UP Championship, appears the title match could take place on 4/16.