VKF "Starrcade Osaka", 2/28/2016 [Sun] 17:30 @ Azalea Taisho in Osaka
(1) Yuki Tanaka & Tadanobu Fujisawa vs. Shoichi Uchida & Kabuki Kid
◆Winner: Kabuki (10:21) with a Michinoku Driver II on Yuki.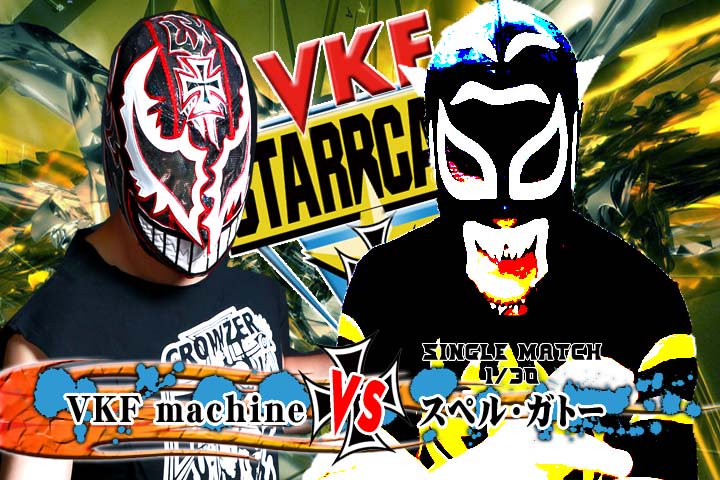 (2) VKF Machine vs. Super Gato
◆Winner: Machine (12:17) with a Samson Clutch.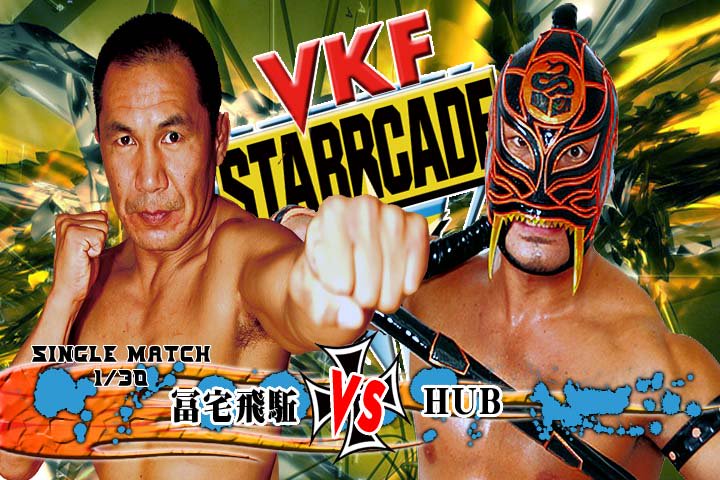 (3) Takaku Fuke vs. HUB
◆Winner: HUB (10:43) with the Kaijin Cradle.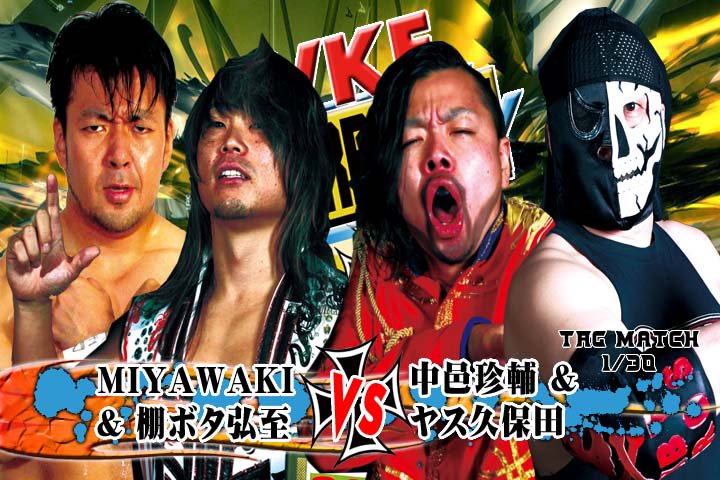 (4) Hiroshi Tanabota & MIYAWAKI vs. Chinsuke Nakamura & Yasu Kubota
◆Winner: Chinsuke (3:14) following a Boma Ye on Tanabota.
~ Rematch: Chinsuke Nakamura & Hiroshi Tanabota vs. MIYAWAKI & Yasu Kubota
◆Winner: Kubota (6:25) following the Yasuton Bomb on Chinsuke.
(5) GAINA vs. X = Tsubasa w/ Kuuga
◆Winner: GAINA (9:42) following a Rolling Lariat.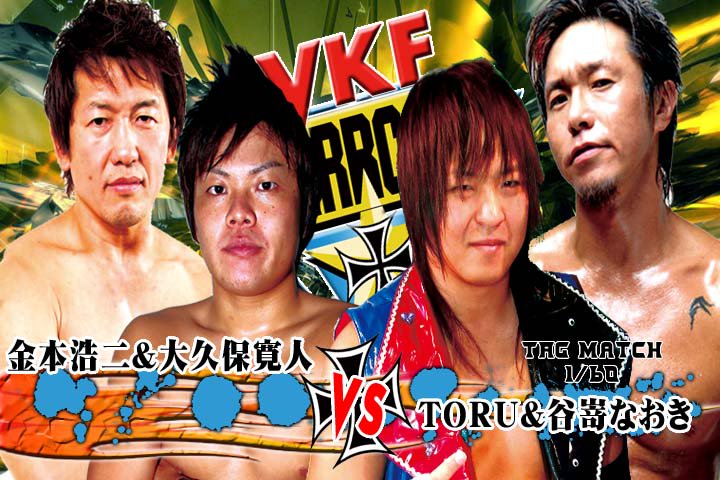 (6) Koji Kanemoto [FREE] & Hiroto Okubo [Shi-en] vs. TORU [Doutonbori] & Naoki Tanizaki [DG]
◆Winner: TORU (15:16) with a Dragon Suplex Hold on Okubo.
~ Kanemoto and TORU had a staredown after the match.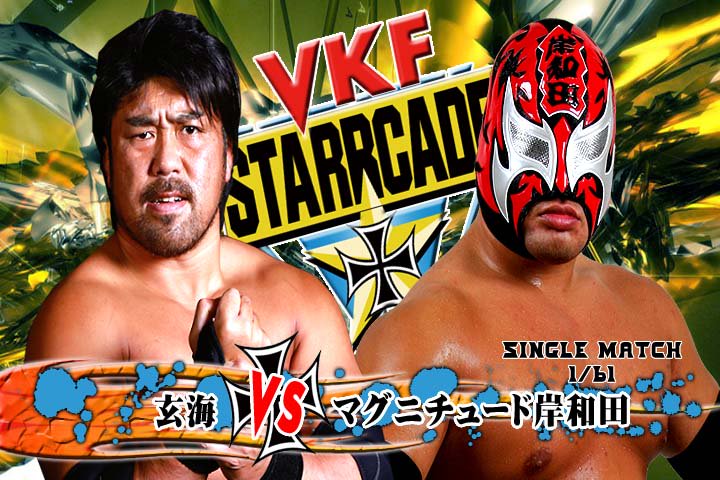 (7) Genkai [Kyushu] vs. Magnitude Kishiwada [FREE]
◆Winner: DRAW (28:14) double ring out.