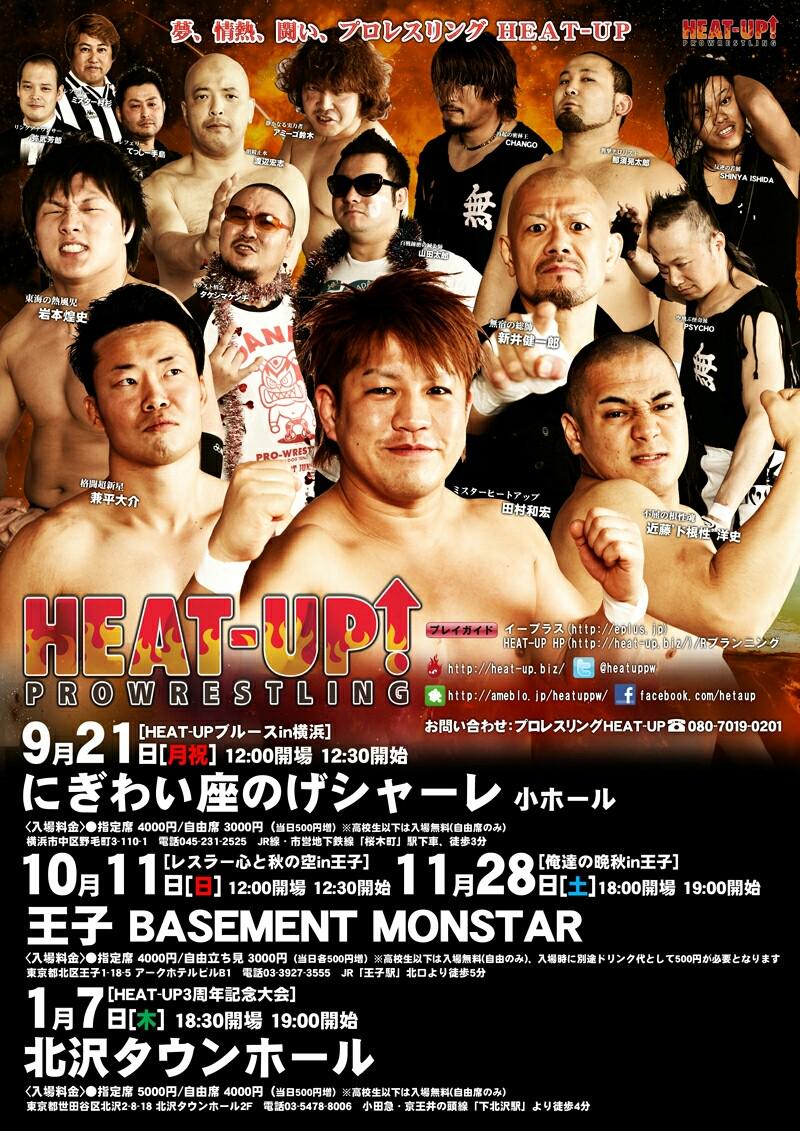 Pro-Wrestling HEAT-UP, 10/11/2015 [Sun] 12:30 @ Oji BASEMENT MON☆STAR in Tokyo
(1) The Unyielding Dokonjo Soul: Yoji "Dokonjo" Kondo vs. Amigo Suzuki
◆Winner: Amigo (7:48) following a Brainbuster.
(2) New J Boys Start!? ~ This is our way!! ~: "Shinsei J Boys" General TY Yamada & Super Takeshima Machine vs. Koichi Takemura [TFC Dragons] & SAGAT [BASARA]
◆Winner: Takeshima (6:47) via foul, Takemura with a mask strip.
(3) Young☆next generation HERO: Daisuke Kanehira vs. Shota Nakagawa [ASUKA]
◆Winner: Kanehira (6:56) with a Cross Armbar.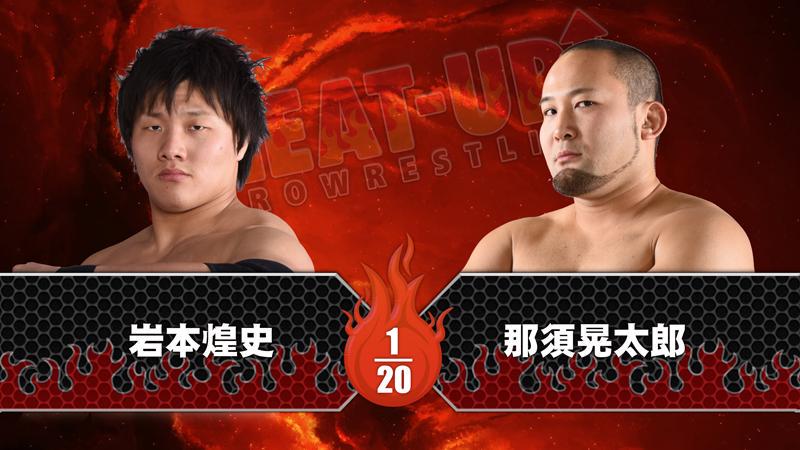 (4) HEAT-UP vs Mushuku~ULTIMATE STREET FIGHTER – H!~: Koji Iwamoto [Sportiva] vs. Kotaro Nasu [U-FILE CAMP]
◆Winner: DRAW (20:00) Time Expired.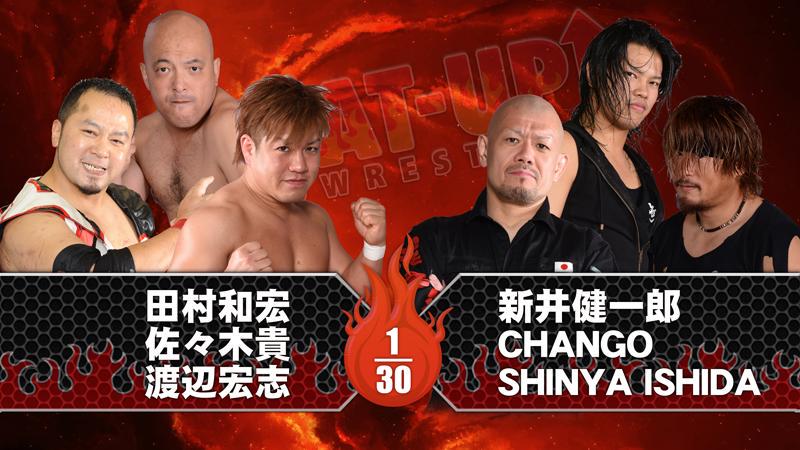 (5) HEAT-UP vs Mushuku ~ Return of the 90's Indies! ~ 6 Man Tag Match: Kazuhiro Tamura, Takashi Sasaki [FREEDOMS] & Hiroshi Watanabe vs. Kenichiro Arai [DG], CHANGO [FREE] & SHINYA ISHIDA [FREE]
◆Winner: Watanabe (17:17) with a Ground Manjigatame on ISHIDA.
http://puroresuspirit.net/tag/heat-up/
Upcoming…
HEAT-UP "Flying Dragon Shinyuri Legend ~ Legend of Legends", 11/8/2015 [Sun] 13:00 @ Shinyuri 21 Hall in Kanagawa
(-) Destroy! Enough of the Mushuku Style "CHEAT" – Special Tag Match: Kazuhiro Tamura & Tatsumi Fujinami [DRADITION] vs. Kenichiro Arai & Hiro Saito [DRADITION]